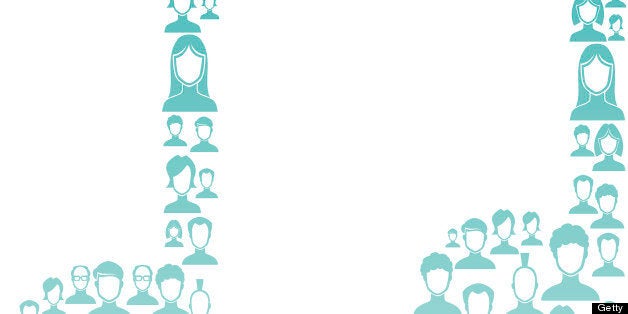 It's vacation time! Soon I'll pack my bags and head for Europe's warmer climates. But before I go, I need to sort out a few essentials. Not just passports and sunscreen (although, of course, I will need those) but my summertime playlists. When at home or in the office streaming my favorite tracks is easy but try doing the same abroad and you risk being hit with big data charges.
Here are five apps that let you take your music with you and leave the data charges behind.
First up is relative newcomer Bloom.fm, a radio and music discovery app. The iPhone app lets you stream full tracks and playlists and enables you to save tracks to your iPhone. Bloom.fm calls its offline service "borrowing" and it works much like traditional renting systems: users download songs to their devices, listen to them offline and, when they've had enough, swap them for different songs. With three packages, the lowest starting at $1.49 per month, the app caters to everyone from the occasional listener to the most dedicated music lover. (There is a free plan but this doesn't include offline playback.) While the app is currently only available in the UK, Marketing Director Jonathan Clarke says "hopefully it won't be too long before US music fans can get their hands on Bloom.fm."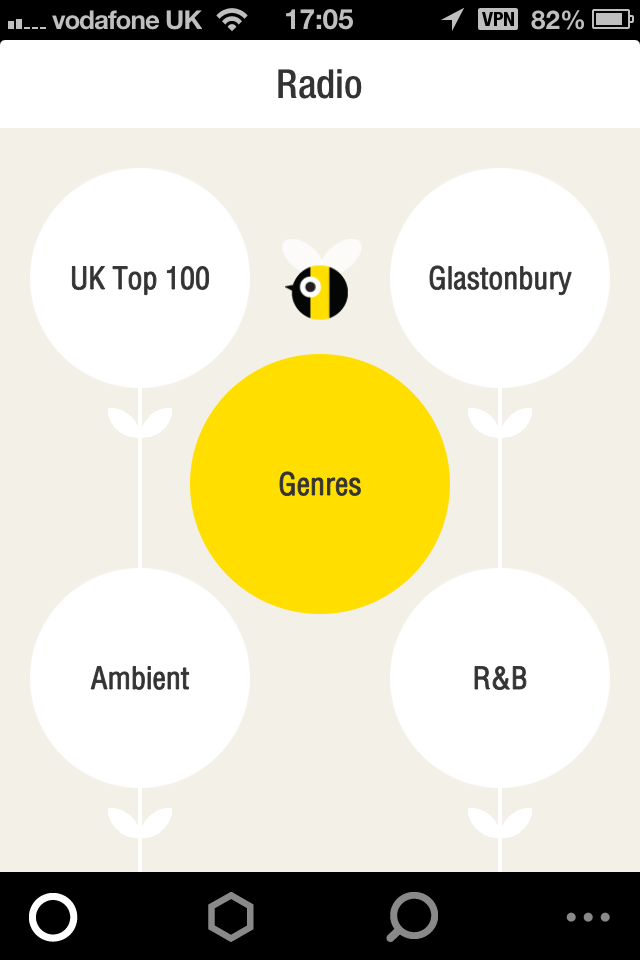 Groove for iPhone has been getting a lot of attention recently, especially after reaching 85,000 downloads in just 24 hours and becoming the number-one music app in the Canadian App Store. Groove is like Apple's Genius on turbocharge. The app taps into users' iTunes collections to quickly and effortlessly create a variety of smart playlists and instant mixes. What's great about Groove, other than re-discovering your iTunes collection, is that it's 100 percent offline. It can even be used in airplane mode making it perfect for long flights.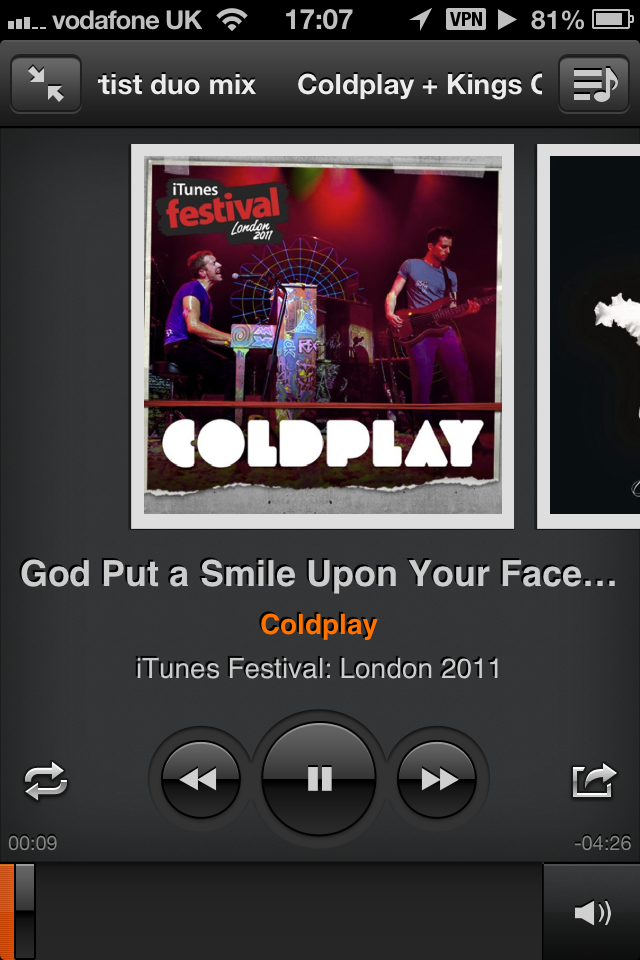 I couldn't talk about music apps without mentioning at least one of the big players. There are a number of popular music streaming platforms out there, Rdio and Pandora for example, but Spotify is my personal favorite. Spotify's $9.99 per month Premium package lets users sync songs, albums and playlists for offline playback. This is a great feature if, like me, you're always looking to discover new music and then listen back when you're on the move.
The Spotify mobile app takes all the functionality of the web player and puts it in the palm of your hand. When online it's easy to search for songs, discover new artists or listen to your favourite radio stations. For offline use, just sync your playlists and off you go.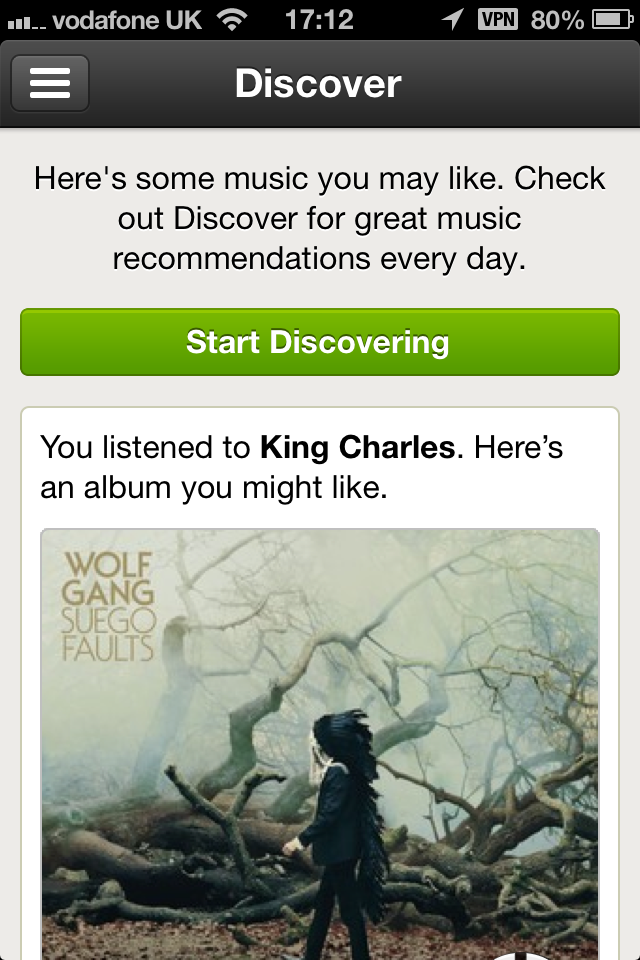 One of the advantages of Spotify is that many other apps now sync with the service via the "Spotify Apps" and "Libspotify" APIs. Of these, I love Swarm.fm. Through this Spotify-based app, users quickly create playlists of their recently played artists and tracks and use the "similar mix" to discover new music. The only downside is, as with many of the apps available via the Spotify platforms, Swarm.fm isn't currently available for iOS. So, if you wanted to make use of Swarm.fm's playlist creator, you'd need to create the playlists using your premium account on the Spotify desktop or web apps and then sync to mobile. Not great when you're without a laptop.
One team quick to take advantage of Spotify's Libspotify API was the folks behind playlist finder Tunigo. If syncing your tracks via the desktop seems a bit of a hassle, Tunigo is the answer. Although Tunigo lacks the playlist generating powers of Swarm.fm, the app brings pre-made playlist discovery to the iPhone. You do need an Internet connection to search, subscribe and download the playlists, but once you've synced the playlists you're all set for offline listening. What I particularly like about Tunigo, and what sets it apart from competitors like Share My Playlists for iOS, is the ability to find, play and sync playlists right from within the app.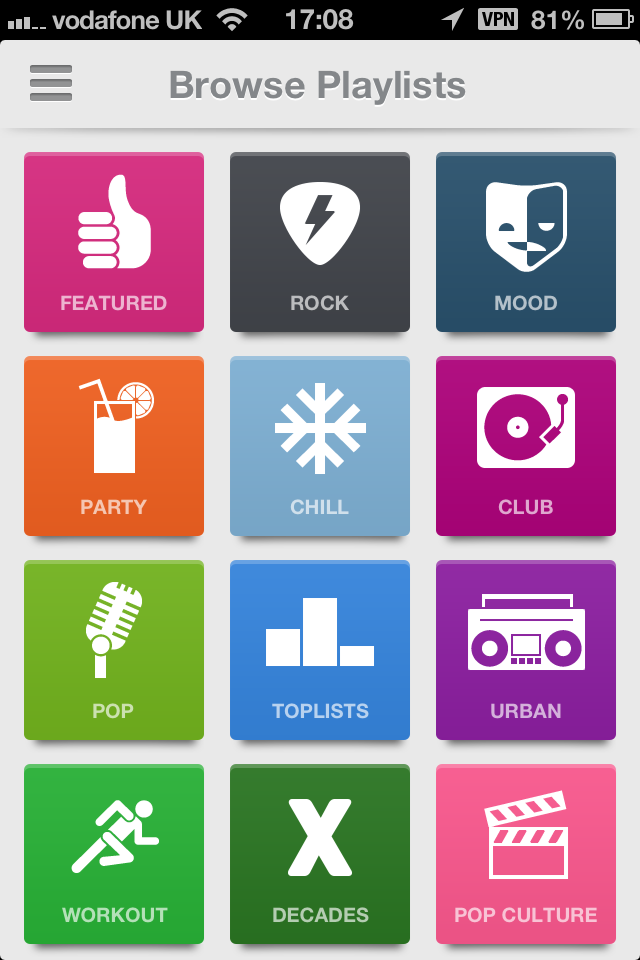 If you don't want to pay premium package prices or are happy to stick with your iTunes collection then Bloom.fm and Groove are great apps. Personally, I'm willing to pay the little extra each month for the flexibility of Spotify and the apps that come with it. Tunigo is an impressive app, and I'll be interested to find out what their future plans are after being acquired by Spotify, but Swarm.fm is my top pick. It's a little clunky when creating playlists for offline (you have to select all the queued tracks then drag and drop to a new playlist) but I love how intuitive it is. I'm keeping my fingers crossed for an iOS app.
Popular in the Community