The winter may be gray, glum and cold. Every time my alarm goes off in the morning, I tend to forgo the previous night's adorable laid out outfit and opt for comfort and warmth. However, the winter cold doesn't need to put a damper in your outfit. Check out these must have Fashion Trends for Winter/Spring 2015 that can turn your outfit from BLAH to WOWZA.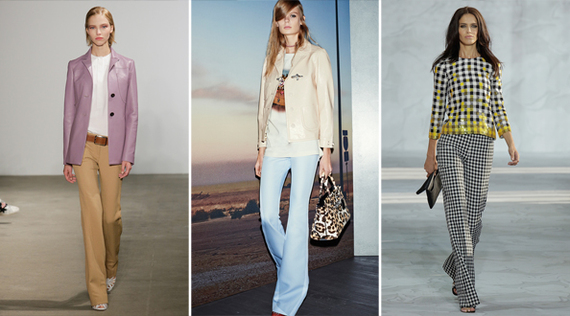 RIP Skinny Jeans! This Spring/Summer is all about the 70's flare. Dress it up or down, but make sure to wear porportional tops.
The perfect watch can be worn dressed up or down. Take fashion inspiration from brands like Michael Kors, Rolex and Tommy Hilfiger for chunky menswear styled watches. Mix both feminine and masculine pops in your outfit to balance and keep up the 2015 trends.
Not just for your inner cowgirl. Fringe detailing on skirts, dresses and even midriffs can dress up any outfit.
A pop of yellow adds fun to any outfit. Designers like Michael Kors, Oscar de la Renta and DVF are hopping on the train and offering versatile fashionable options. Whether in a jacket or a pattern, yellow makes the outfit fashion forward.
Regardless of your style, take these trends into consideration and make them your own. Whether embracing this season's 70s vibes or making the trends mesh with your own wardrobe, the key is confidence!
Related