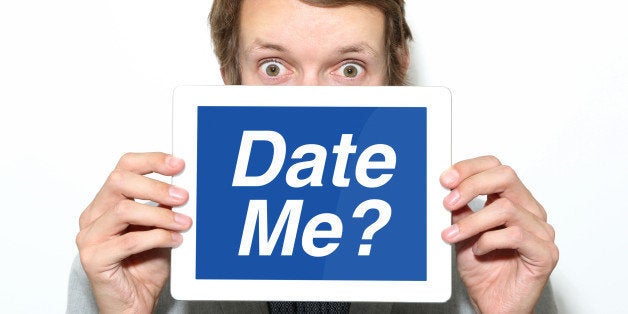 Over the last few years of dating as a single dad, I have had many women share their frustrations about how other men behave during dates. Although I'm astounded by how clueless my gender can be about the fairer sex, I'll admit there's pleasure in hearing these stories because it lets me know that my competition has been making dating so much easier for me.
So, based on the sometimes cringeworthy stories I've heard over the last few years, I'm going to share the top five things that guys should never do on a first date (in no particular order). While reading this list, if you find yourself thinking "Come on! What idiot would do that?" take comfort knowing you get it.
1. Don't talk about how much money you have.
If you're trying to impress a woman by bragging about your Porsche, your second house in Aspen, or the expensive watch on your wrist, the chances are very good that she's not impressed. Those material things say very little about who you are.
Obviously there are plenty of women who will be opportunistic if you flaunt your money. If you're only looking for conquests and hook-ups, showing up in the Porsche may do the trick. Just know that if you're looking for a more meaningful relationship, chances are you're only going to attract women who simply want to be wined and dined.
2. Don't talk about yourself until you're asked.
Once asked, respond to what is asked rather that changing the subject to something you think will be impressive. From what I've heard, for many guys, the temptation to recite one's greatest accomplishments is too strong to resist. How can you know which aspects of your life or your self are going to resonate with a woman unless she has expressed an interest?
Guys seem to have a tendency to talk too much about themselves on first dates. Sharing unsolicited information risks seeming self-absorbed and arrogant. If you, in fact, have a glamorous career, if you volunteer at an orphanage or you built your company and have 300 employees, resist the urge to share this information. The right woman will ask you questions about yourself that will invite you to share your passions and your finer qualities.
3. Don't talk about your ex-girlfriends or your ex-wife unless asked.
When asked, keep the details to a minimum and avoid details that will indicate that your "bar is set really high." Hey, man to man, I think its great you used to date a Victoria's Secret model who went on to become a political correspondent for Fox News. But I promise you, women don't want to know about it.
At the same time, be compassionate and interested if she starts to talk about her separation, her divorce, or her ex-husband. Unless she brings up the subject, steer clear of it. If things go well, the conversation will get there eventually, but there's no reason to introduce such a potentially heavy, sensitive subject.
4. Don't flirt with your waitress.
Your date is not going to want to compete for your attention. Don't get caught looking at the waitress for too long, don't let her see you shift your gaze from the waitresses face to anywhere south of her chin. Don't even let yourself look at the waitress's hands as she takes your order.
Keep your communication with the waitress limited to saying hello, and asking questions about the menu. Impress your date by just listening to the specials, and saying thank you for each service that is provided.
P.S. Never order before your date. If you want to order for both of you, first make sure you confirm what she wants, and ask if you may order for her.
5. Don't look at your smartphone.
It is acceptable and respectable to let your date know that you need to keep your phone on in case your kids, a babysitter, or childcare provider tries to call you. I don't want to go off on a tangent about how distracted everyone in the world has become by their smartphones. The bottom line is that if your date sees that you can't focus on them from day one, you're making a really bad first impression. So if you don't need to be available to your kids during the date, turn the phone off, and put it away. Also, don't brag about doing it... Just do it.