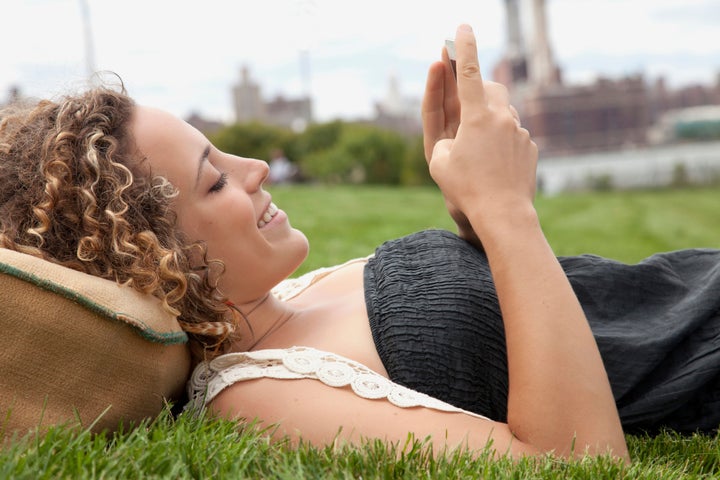 In the past, marrying (excuse the pun here, sometimes I just can't help myself) innovative technology with the traditional wedding planning process seemed unlikely, even at times, impossible. Wedding planning was not an online process, much less something you could do from your smartphone. Well, not anymore.
Whether you are looking for some DIY inspiration for your big day or want to capture every moment of your reception in real time, now, when it comes to any aspect of planning your wedding, there's an app for that. But, which ones are the best? I talked to brides and grooms across the U.S. and scoured hundreds of apps in the app store to come up with a list of my favorite five.
Get ready to fall in love with my picks for the best wedding apps of 2013.
1) Wedding Snap: Wedding Snap makes sure you won't miss a single moment of your wedding by allowing you to instantly collect and get access to all of your guests' photos and videos in one beautiful online album. You can even have separate albums for your engagement party, bridal shower, and yes, even your bachelorette (don't worry, they have a feature that allows certain albums be kept private)! Did I mention you can have the images taken with Wedding Snap projected on a big screen and shared in real time at your reception? Genius.
2) Brit.co: There's a reason (actually, there are hundreds of them) why Brit.co Founder, Brit Morin, has been dubbed "Silicon Valley's Martha Stewart." Brit + Co., a lifestyle brand that teaches the digital generation creative solutions for their online and offline lives, is the perfect place to find DIY inspiration for your wedding day. Not only does Morin dish up uber creative daily DIY project ideas, she also launched her first social wedding planning utility, Weduary, last year which lets you create your own stunning and social wedding website.
3) Fitocracy: Want help getting in shape for your wedding without shelling out a ton of money for a personal trainer? Fitocracy's got you covered. Voted the "App of the Year" by Men's Journal and Mashable's Top Innovation in Health and Fitness, Fitocracy makes exercising fun (no, seriously) by gamifying your workouts. Fitocracy lovers say its supportive community of users keeps them motivated and helps them stay on course. You can track your workouts, earn points, unlock achievements, and get access to a variety of over 800 exercises for strength, core, weight loss, and motivation to keep your workouts interesting and your body guessing.
4) Gift Registry 360: Gift Registry 360 is the ultimate universal wedding registry app that lets you add anything from anywhere onto one list with its scan and add feature. All you have to do is scan a product's barcode with your iPhone and it will instantly update your list. It couldn't be any easier. Purchases are also automatically updated on GiftRegistry360.com and on the individual retailer's registry so there's no more confusion over what has and hasn't been checked off the list.
5) Appy Couple: A wedding website should reflect who you are as a couple and Appy Couple lets you build your own website (and app) that does just that. Once you've created your wedding app with Appy Couple, you can plan on the go and keep your wedding guests in the loop throughout your planning process. Whether you want to share details about travel and lodging or let friends and family know where to find your registry, its social features are easy to use and ensure sure your wedding guests won't miss a beat.
Which wedding apps are your favorites? Share with me and I would love to check them out.