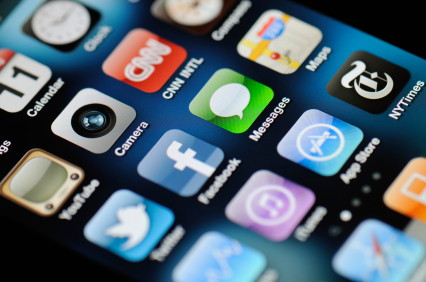 As an entrepreneur who is highly focused on personal development, I'm always looking for new tools to keep me focused, positive and motivated. When I turned to apps for help, I found a myriad of options at my disposal. I've experimented with dozens of these apps and created a list of the top five that have really stood out. These apps are great for both keeping a positive mentality (indispensable for any entrepreneur) and making sure you are focused and on-task. With that, here are some great apps to download that can help you bring some happiness and focus to your day.
This iOS application can help you think positively as it helps you set goals in different "tracks" of your life, such as helping you improve your confidence. The app has several different tracks, each of which has its own little quizzes, games and activities. These activities are often as simple as asking you to list things you are grateful for or noticing positive words in a game and avoiding negative ones. You can subscribe to a yearly or monthly service to take advantage of the full menu of positive activities.
When it comes to bringing positivity to your life, Pozify is one of the most effective apps out there, because it rewards you for being a positive person. The developers at Pozify believe that it's important to make sure positive news gets as much exposure as negative news, and they've built that into the fabric of the app's functionality. Pozify works is simple: The app rewards people for creating and spreading valuable content on the web.
Pozify wants you to spread messages of positivity, which is why this app gives its users rewards for spreading content in a safe and fun way. The more mPOINTS you get for spreading positive content, the more points you have to trade in for gift cards or cool products. If you're feeling extra generous, you can even use your rewards to donate to charity.
This iOS app has a simple description: the key for changing your life is the power of positive thinking. The developers believe that positive thinking will help you to have a happier life and help you improve your self-esteem. It has an index of different motivational topics including steps to develop positive thinking, methods to eliminate negative emotions, methods to attract wealth, tips to develop a positive attitude and emotional quotes.
The Juice app is an energy tracker that helps users kickstart healthy habits. I'm sure everyone has had this experience at some point -- you wake up feeling great, crush whatever is on your to-do list, but by mid-afternoon or early evening you are completely wiped out. This app allows you to log your energy levels throughout the day, so that you can hopefully get a read on your own energy patterns and see areas where you can improve.
You can log your sleep, diet, and exercise habits in the app, so you can connect the dots and get the bigger picture for how your personal habits affect your energy. If you're looking for ways to squeeze more energy and productivity out of your day, you can't go wrong here.
Many experts agree that the process of writing down what you are grateful for every day can have a positive impact on your life and on your outlook on the future. The Gratitude Journal can help you stay on task with this effort. This mobile app is simple yet effective, prompting you to write down five things you are grateful for every day. It keeps your daily list bulleted and protected with a password. You can even add photos to your lists as well. The app makes it easy for you to rate your feelings and add notes so you can continue to incorporate this positive thinking approach to your everyday life.
Everyone could use a little extra positivity in their lives. With apps like these bringing positive vibes to your everyday life has never been easier. Just download one of these programs, start using it and see first hand how far they can go in bringing positive energy to your day.
Popular in the Community