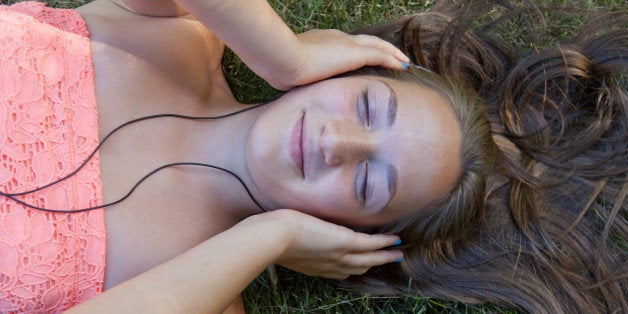 "I guess my guilty pleasure would be listening to the British audio versions of the 'Harry Potter' books."- David Sedaris
As I mentioned in The Most Overlooked Treasure of a Library - The Audio Book a good narrator can make a mediocre book great and an average narrator can ruin a classic. I am sure the very act of choosing from the many talented voice artists will cause contention, but they are merely my opinion after two decades of listening to several hundred audio books and reviewing dozens.
An author spends years on his or her work. Translating that work into another artistic medium takes talent in understanding, interpretation and presentation. The author creates a world in words on a page. A voice artist gives audio life to those words and world through the "theatre of the mind." The very best of voice artists become invisible as you listen to the life they have created.
First, the Iron Man of narrators - George Guidall. This 77-year-old master narrator and TV and Stage actor has over 900 unabridged novels under his belt as well as two Audie Awards (John Irving's "A Widow for One Year" and Wally Lamb's "I Know This Much is True") for excellence in narration and an Obie Award for an off-Broadway performance. A favorite of the industry and the fans alike, Guidall brings each character to life and make each listen a real experience. He has a rich voice and is able to mix inflection and accents with seeming effortlessness to deliver the author's intent.
At 79-years old and still going strong, the great Jim Dale. Dale, the winner of two Grammy and 10 Audie Awards, is best known for bringing to life the seven books in the Potter series with an astonishing 134 different character voices. He also won the 2004 Audio Book of the Year award. In 2003, for her Birthday Honours List Queen Elizabeth II named Dale as a Member of the Most Excellent Order of the British Empire (MBE) for his work in "promoting English Literature to Children."
Jayne Entwistle is simply enthusiasm incarnate. A native of England now living in Los Angles, Entwistle is the real star of the "Flavia du Luce" series by Alan Bradley, but is equally comfortable reading Sophie Kinsella. Entwistle has won many awards in her career, including the 2015 Odyssey Honor Award. Her ability to convey frivolity of a child or even the pure hatred of a potential bride in Kinsella's Wedding Night. Some voice artists can do one well, but few can do both.
The performances of late Patrick Tull deserves to be included in this group. His Herculean effort to record the entire Aubrey - Maturin series of nautical novels by Patrick O'Brian completely and unabridged is amazing in itself. Some say O'Brian wasn't a fan of Tull's narration, but the legions of fans Tull earned via evoking emotion and bringing life to scores of characters over a good many years would differ. Anyone who can make the type of ropes on a warship of the Napoleonic era seem exciting, deserves praise.
Last, I wanted to note an up and comer - Dennis R. Miller. I have listened to two of his novels ("One Woman's Vengeance" and "One Bullet Beyond Justice") in audio format and found his artistry to be superb. His rich voice takes the listener away, not by force, but as a guide to an evolving story. Miller's voice like that of Guidall and Dale is one of age and experience and one that leads the listener to trust the characters he portrays. One hopes to see him record more works in the future.
Support HuffPost
The Stakes Have Never Been Higher
Related
Popular in the Community