Realizing how quickly my children are growing and disappointed in the photos I have of their childhoods so far, over the past several months, I've begun to look in earnest for resources that will help me get the best possible photos of my kids. There are a ton of blogs dedicated to Momtographers like me but a few really stand out. The blogs I chose offer the majority of their content at no charge, but some do offer "extras," including one-on-one instruction from the blogger or more detailed instruction for a fee. I check each of the blogs listed below at least a couple of times a week and love them not just because they offer tons of great tips but also because they are written in an easy to understand style perfect for those lacking a technical background. Some focus more on photography and others on photo editing, but both are important elements in getting a final image you want to frame. Even if you don't have a "fancy" camera you can still use many of the tips offered on these blogs from achieving better composition to using editing techniques to make even photos taken with your iPhone look incredible so it's worth checking out these blogs if you want to get better photos, no matter what kind of camera you have.
Although all of these blogs are geared towards Momtographers, Dads, Grandparents, and hobby photographers of all stripes can learn a lot from these blogs too! I've also seen a huge improvement in photos I've taken of the little things around me that I want to document, from the ice cream cones we get from our local market, to the flowers I love watching bloom in my neighborhood, to the colorful golf balls at a nearby mini-golf course. So, don't shy away from these incredibly accessible sites if you're not a Mom or your subject is something other than kids!
If you can't fit checking these blogs into your schedule regularly, they all have Facebook pages you can "like" to receive updates sent right to your news feed. Some also have free newsletters you can sign up for that will deliver pro advice right to your inbox for free. I've been amazed at how spending just a few minutes on these blogs regularly has really improved my photography -- you will be as well!
In no particular order here are the Top Five: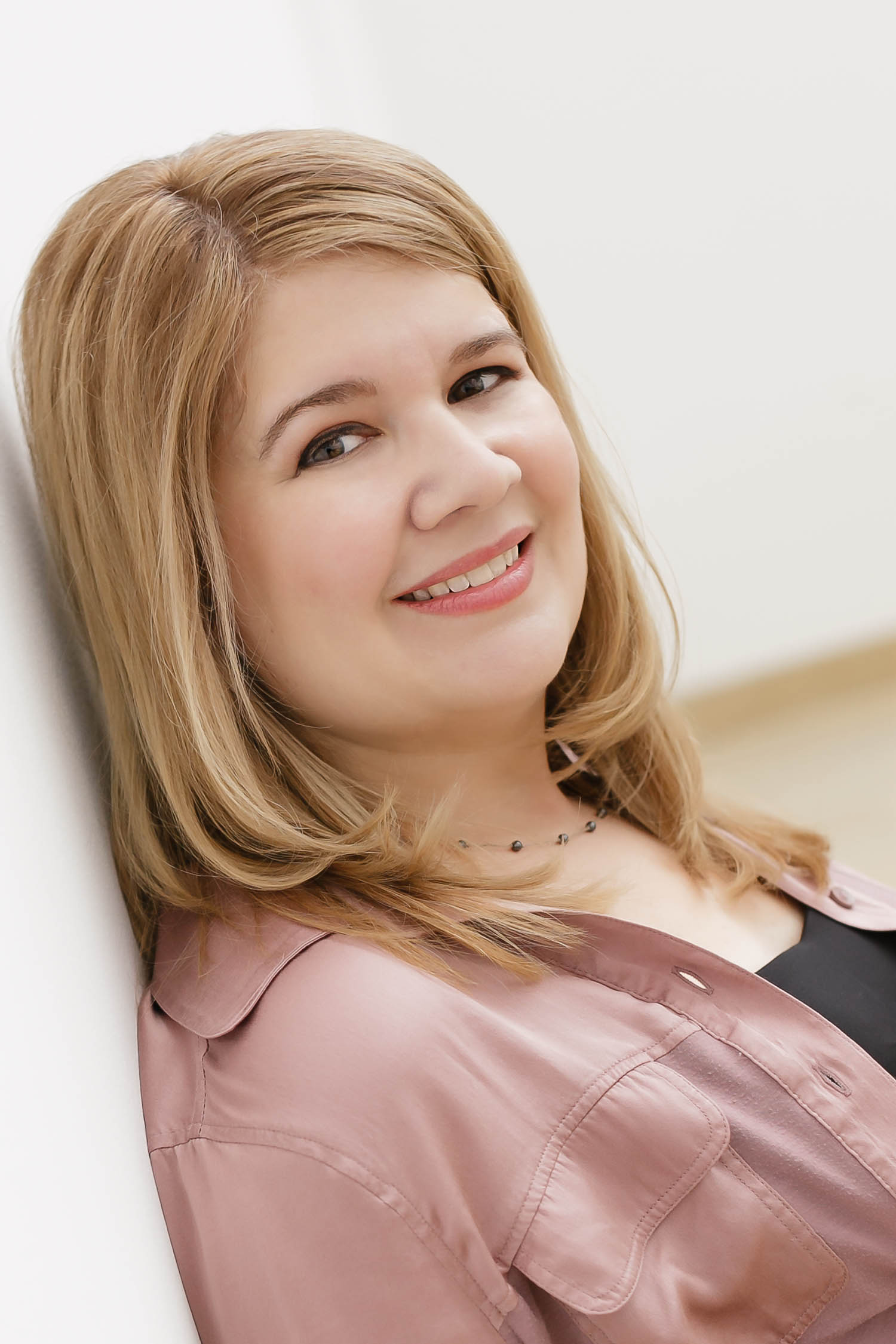 Erin, the Texas Chick behind Texas Chicks and Pics
Texas Chicks Blogs and Pics Erin, the powerhouse behind Texas Chicks Blogs and Pics, spills some secrets of the pros. To take just one example, I've long admired the plush blankets seen in many of the portraits my friends have had taken of their babies over the years and learned on Texas Chicks that I can pick up one of the very same blankets used by the pros for $5.00 and got tips on other low-cost props to make my photos more interesting. Erin also shares posing tips, ideas on how to get photos of groups, suggestions for what to do with all of those photos stored on your phone, how to display photos to tell a story and much, much more. For those interested in learning more about editing photos, Erin offers video tutorials as well as classes that walk you through the process of using Lightroom and Photoshop Elements that are available via virtual teleconferencing or videos. Her Photoshop Elements videos, which are accessible immediately, allow you the option to watch in order or skip around to hone-in on exactly the parts of Photoshop Elements you need help with, whether it's making your photo brighter, getting rid of blemishes, or figuring out what the heck a high pass adjustment is and why you should use it. Erin also literally wrote the book on Photoshop Elements and how actions can help you get better photos. It's written in plain English and is easy to understand, which can't be said of all materials explaining how the program works. Erin does a great job of making often complex information easy to understand and thoroughly covers all the essential material using photos submitted by readers of everything from squirrels to babies. Signing up for Erin's weekly newsletter gets you the best of Texas Chicks Blogs and Pics delivered to your inbox and she often throws in some bonuses to help make your photos even better.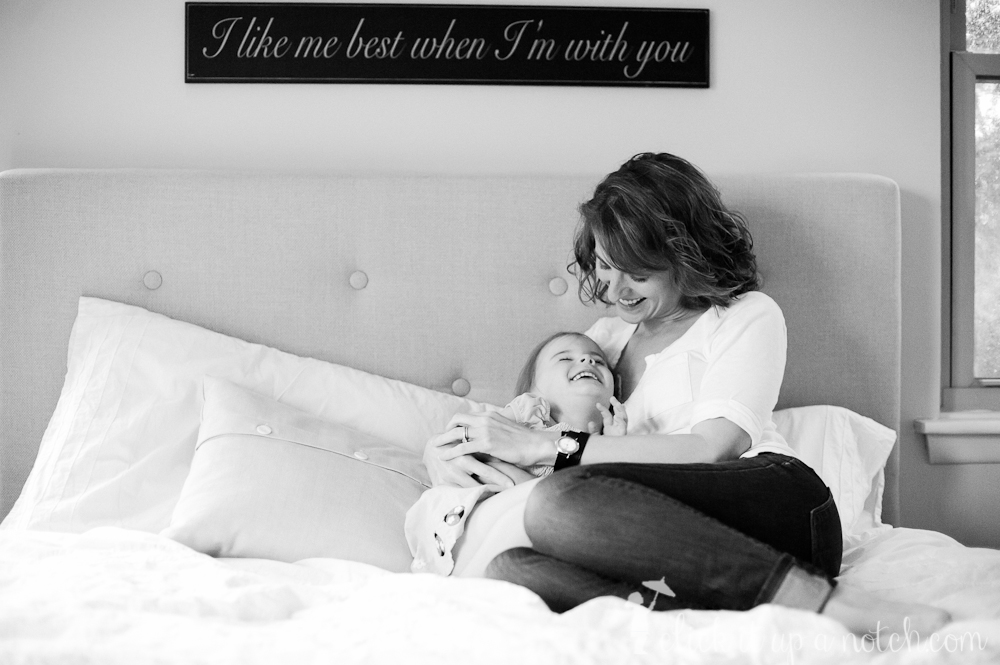 Courtney from Click it Up a Notch
Click it Up A Notch One of the easiest to read Momtographie blogs out there, Courtney of Click it Up a Notch appeals to everyone from the beginner to the pro and covers everything from hiding the clutter when taking photos at home to videos on editing techniques. With over 100 tutorials easily accessible on her site, if you are befuddled by some aspect of how your camera works or are wondering why one of your photos didn't turn out quite like you were expecting chances are the answer about how to solve your problem is found somewhere on Click it Up a Notch. Courtney also offers lots of ways to keep your skills fresh from a 30-day project of different photos to take of your child to finding photographic inspiration in classic art to finding ways to get yourself back in the picture and capturing those "everyday" moments you want to remember. Click it Up a Notch also regularly has reader photos on display to critique, which gives you the opportunity to not just help out another Momtographer but also learn about what works and what doesn't in your own photos.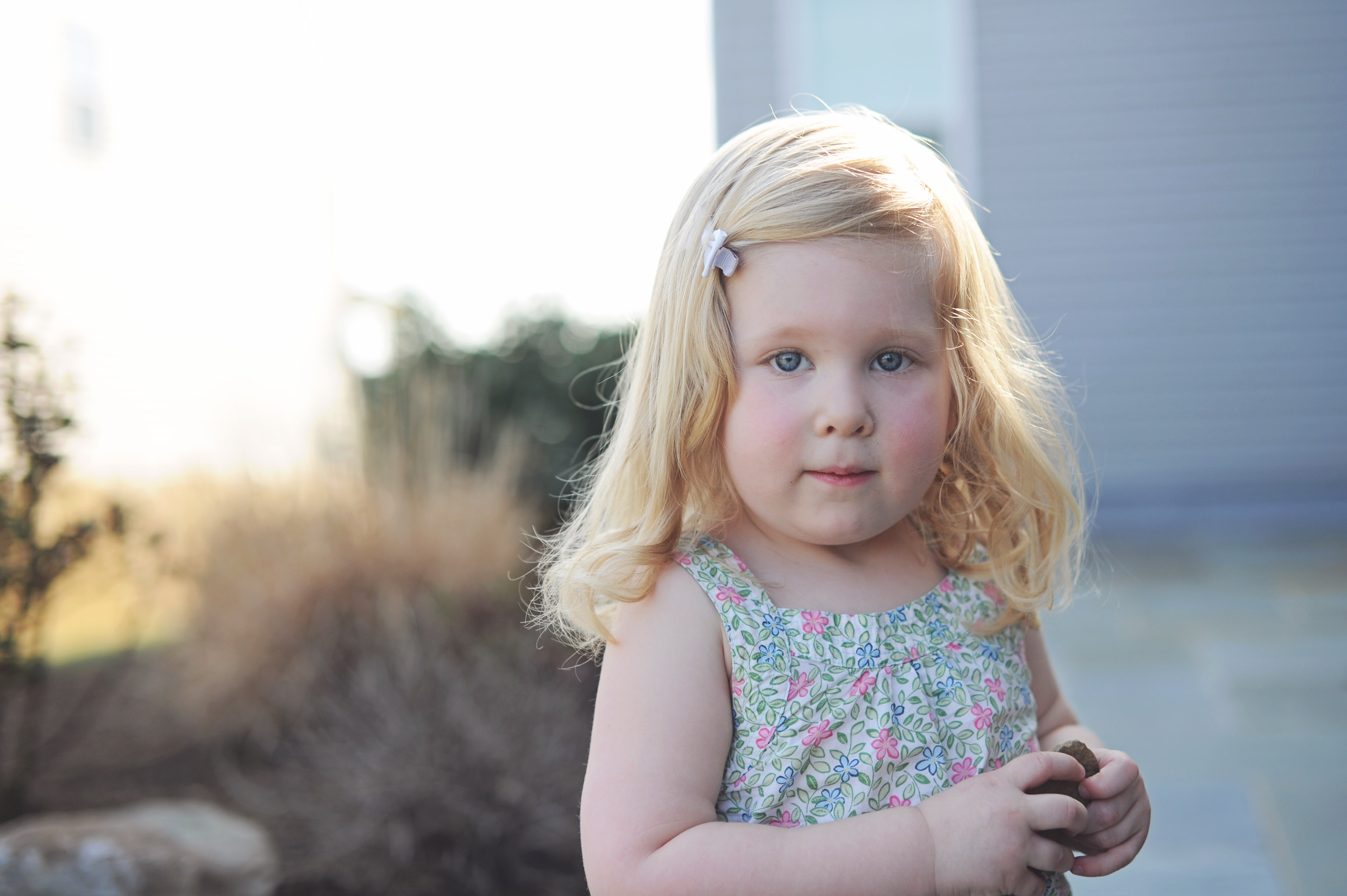 Beryl's favorite subject, her daughter
Beryl Ayn Young Beryl's blog has something for everyone from the iPhone camera-loving Mom to the Mom serious about getting to know how to use her DSLR. She emphasizes the importance of interacting with your children and using play as a key ingredient to get photos of your children that capture their true personalities. Her blog offers tips and video lessons based on photos submitted by Moms who follow her blog. For those Moms (or others who have children in their lives) that would like to dive into photography a little more, Beryl offers a six-week online class that gives personal access to her and that delves into everything from what all those buttons on your camera do, to how to get great photos of your kids in challenging lighting situations like the harsh summer sun, to getting great action shots, to getting that wonderful blur in the background. Beryl also offers a class on photo editing using free software, a free class on using photography to heal for Moms who have lost a pregnancy or baby, as well as virtual one-on-one photography mentoring sessions complete with a Skype dinner date.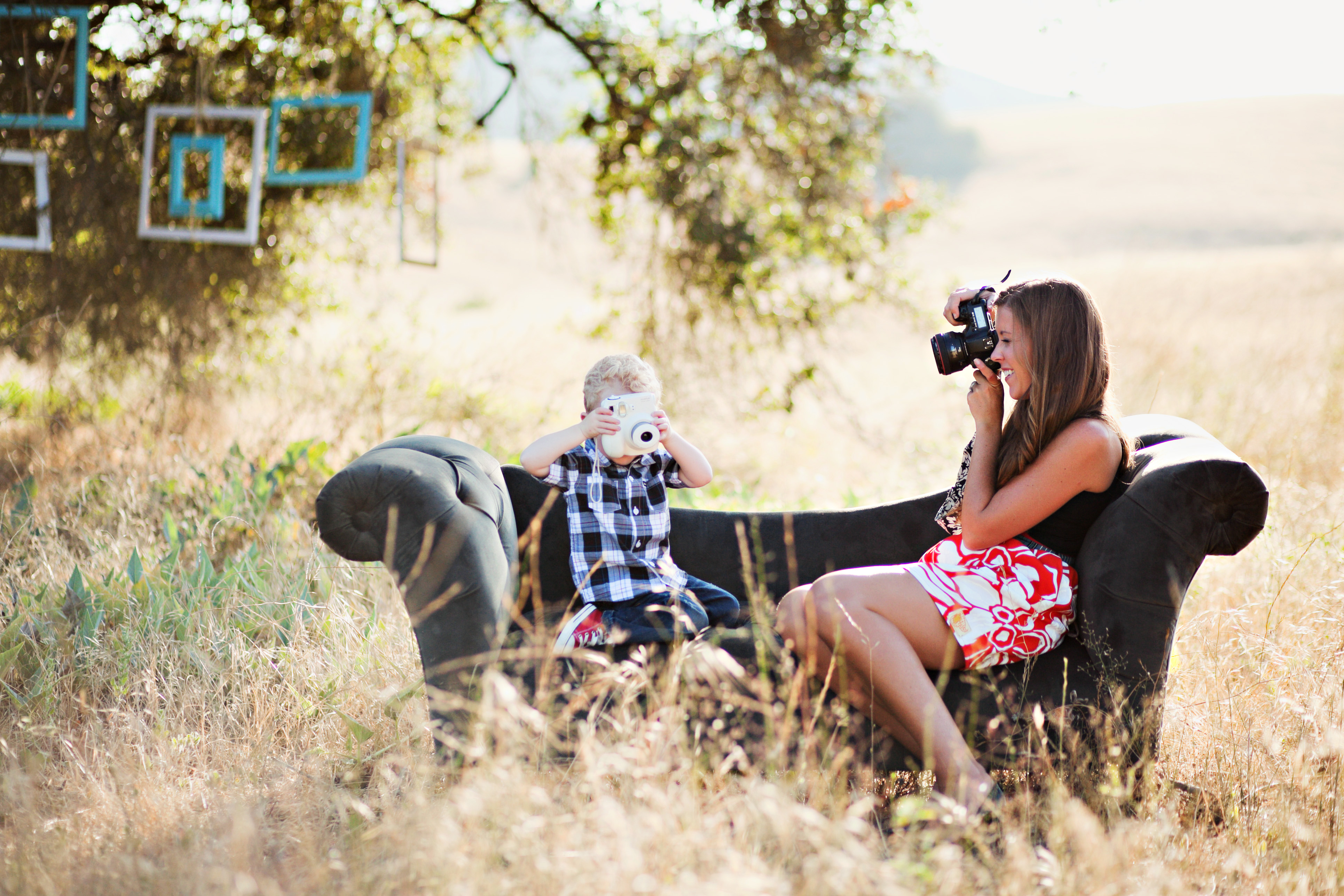 Drew, the Mom behind Mom*Tog and her son
Mom*Tog Drew, the Mom behind Mom*Tog, blogs about the challenges and rewards of getting great photos of her two active kids as well as tips she has learned over the years from running her own photography business. She shares her pointers on gear that make it easier to get photos of kids, including one of my favorite ideas, little animals that attach to your camera to get kids to actually look into the lens. I love that one of her recent posts emphasized the importance of photos to the children in them and shared ideas to make photos, and the memories they document, accessible to kids. Drew is also the author of the recently updated UnManual, an extremely accessible guidebook that explains how to use your DSLR out of the box. If you want to take virtual into reality, Drew also recently started Camp Mom*Tog, which is a full day of photography and crafts that some of her die-hard fans have flown into California to attend. (If you're listening, Drew, consider an East Coast stop!) If you've branched out to taking photos of other people, or have been considering doing so, Drew's UnPosing Guide and Beyond the UnPosing Guide offer tips on how you can be successful at turning your hobby into a career with unconventional posing ideas and more.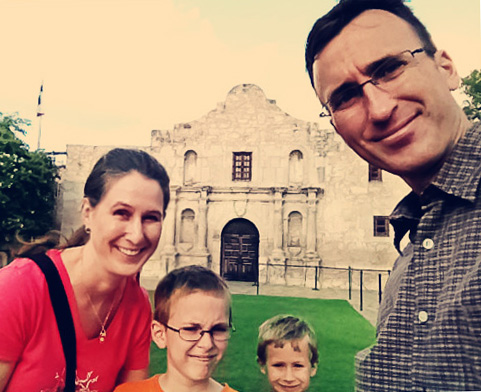 Rita, the coffee-drinking Mom behind the Coffee Shop
The Coffee Shop Blog Rita is the caffeine-fueled bundle of energy behind the Coffee Shop Blog. Her down-to-earth approach of having fun with photos and not taking yourself too seriously resonates with a lot of Moms. Although she does offer some advice on general photo-taking, the focus of the Coffee Shop Blog is on having fun with photos and editing. She offers tons (and tons) of free downloads to give your photos all kinds of looks from vintage to paintings, to offering funky digital frames, storyboards, and Facebook templates she designed.
Honorable mention also goes to Clickn' Moms. This site is primarily a paid-subscriber site, which is why it is not in the Top Five. Although I am not a subscriber (yet) but the limited content they do have available on their blog is worth checking out.
Get out and get those gorgeous photos you've been wanting!
Calling all HuffPost superfans!
Sign up for membership to become a founding member and help shape HuffPost's next chapter