There's nowhere like Victoria Falls. That's not hyperbole, just a statement of truth. The waterfall, on the mighty Zambezi River, is a UNESCO World Heritage Site and one of the Seven Wonders of the Natural World.
The town right by it is a great place to begin or end a safari in Zimbabwe (as was my experience with the wonderful Sikeleli Safaris), but it's wonderfully situated for explorations of neighbouring Zambia and Botswana too.
It's also home to a whole variety of adventure of water-based activities, from rafting to bungee jumping. My personal favorites are to see the falls by boat (a Zambezi Explorer sunset cruise does the trick) or to ogle from above (Bonisair helicopter flights are other worldly).
But, of course, very little beats just walking by the water, hearing its roar and feeling its power (yes, that means you'll get soaked).
It's a truly magical place.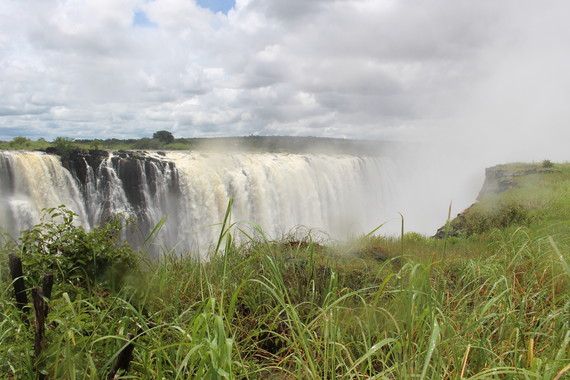 The town itself boasts some fantastic food and shopping (head to artist village Elephant Walk) but little in the way of nightlife (aside from buzzing backpackers bar Shoestrings).
This means that finding that all-important place to sleep is all the more urgent. Worry not, an abundance of idyllic options is coming your way...
1. The Elephant Camp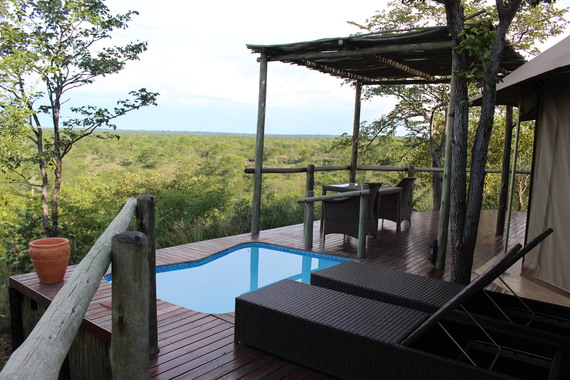 The Elephant Camp is a honeymoon destination unto itself, and that's not even taking into account its nearness to Victoria Falls. Helped by the exclusive location, on a private concession by the Masuwe River, and the spectacular gorge-facing accommodation, the camp takes luxury to whole new levels. This specialness extends from the 12 tented suites (resplendent with private lounges, outdoor showers and plunge pools) to the classy main lodge itself. The lodge holds host to buffet breakfasts and candlelit dinners, created with fresh ingredients and herbs grown in the lodge garden. It's also where you can interact with Sylvester the ambassador cheetah, and embark on other unforgettable activities, from bird walks, to drinks overlooking the Batoka Gorge, to elephant meets.
2. Victoria Falls Safari Lodge & Club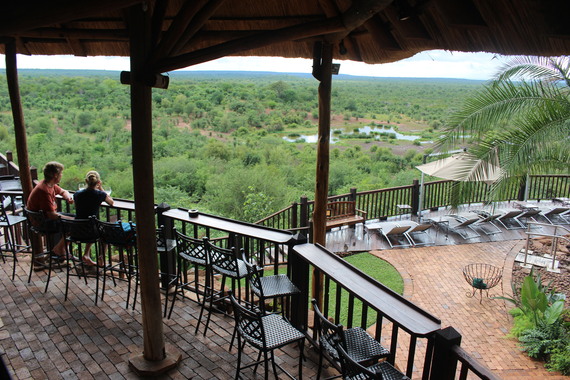 If you're looking for somewhere to stay in Zimbabwe that's close to the mighty Victoria Falls, near to a bustling town and yet tucked away in the midst of the African bush, Victoria Falls Safari Lodge or Club is just perfection. The former is a gorgeous hotel with multiple restaurants and a two-tiered pool, the latter offers a more intimate experience thanks to butler service, complimentary afternoon tea, cocktails and more. They both share a great sunset-facing location, overlooking a private waterhole and game-filled Zambezi National Park. They also share a commitment to great service, free shuttle bus facilities and lovely, spacious rooms.
Aside from experiencing the wildlife on offer, a must-do at the Lodge and Club is nearby restaurant, The Boma. An authentic Zimbabwean buffet and interactive extravaganza, the entertainment on offer ranges from traditional Amakwezi dancers to fortune tellers, whilst the food ranges from warthog to Mopane worms. You will end up drumming, you will end up dancing and you will end up having outrageous amounts of fun.
3. Victoria Falls Hotel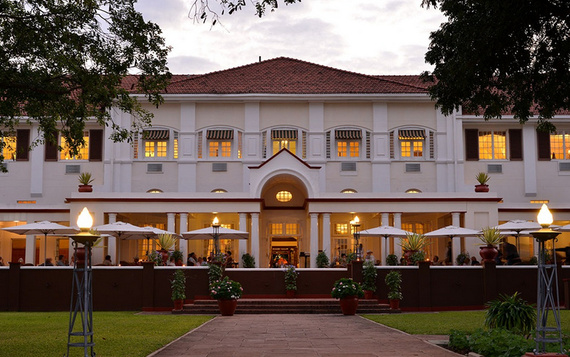 Built by the British in 1904, The Victoria Falls Hotel is one of the oldest hotels in Africa and surely one of the most elegant. You can't fail to wander round, gazing in awe, whilst reflecting on the celebs and royalty that have stayed there before you. Not only is the colonial architecture magnificent, the hotel is also pretty special thanks to a private path from the grounds to the falls, which takes just 10 minutes. Facilities include an attractive Victorian-style pool area and some sumptuous restaurants - from Jungle Junction, which serves lavish buffets, to Stanley's Terrace, for a light lunch overlooking the Vic Falls Bridge. The staff are incredibly kind, the rooms are ridiculously nice and, all in all, it's difficult not to be thoroughly impressed.
4. The River Club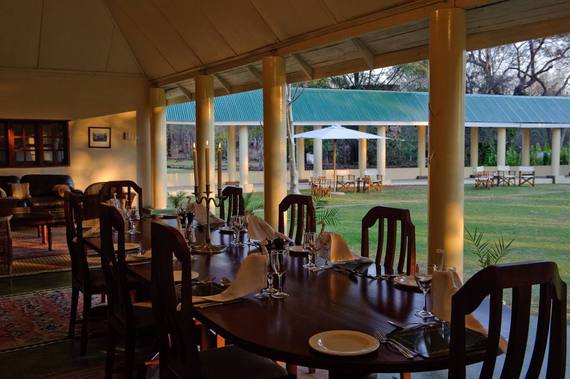 A stunning boutique lodge on the shores of the Zambezi River, The River Club feels a world away from the town of Victoria Falls. Partly because it is - it's across the border in Zambia. But its secluded location, plus proximity to the falls (just 11 miles upstream), more than earned its inclusion on this list. Dedicated owner Peter Jones converted the original farmhouse into a beautiful Edwardian-style building, whilst making the most of the surrounding 50 acres of privately owned land (we're talking tennis court, croquet lawn, pool overlooking river and more). The peaceful rooms and hammock-filled gardens are worth leaving once in a while - the river safari that's included - complete with sunset, sundowner and hippo, crocodile or elephant sightings - is an experience not to be missed.
5. Ridgeway Guesthouse (for lengthy layovers)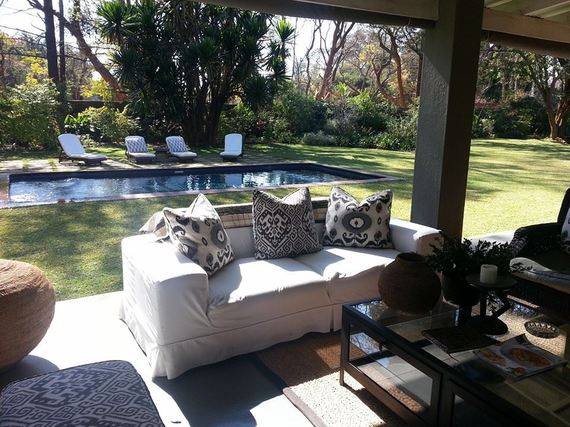 It's likely that a trip to Victoria Falls will necessitate flying via Zimbabwe's capital, Harare. Cleaner and safer than many African cities, there's a burgeoning arts scene, boutique shopping and wildlife sanctuary for starters. It's also home to quality dining (Amanzi, Victoria 22), buzzing nightlife (The Tin Roof, The Jam Tree) and, my personal favourite, Bell's Coffee - a cutesy cafe by day and tapas-serving, live music venue by night. Since these options are all miles from the tourist bubble of Victoria Falls, they provide both value for money and a tremendously authentic atmosphere. So, consider checking out Harare's delights, lengthening your stopover, or putting one in altogether.
If you do, then Ridgeway House is the place to stay. Situated in an upmarket suburb and a plot that's surrounded by stately Msasa trees, the B&B is superbly secluded. There's five en-suites that function as havens for frequent business guests, along with peaceful lounge areas that are incredibly tasteful, thanks to owner Sam Dunlop's talented touch. Along with the fantastically helpful staff, she makes you feel immediately at home. Though it's not hard to, thanks to the lovely pool, generous breakfast and chef on standby.
Zimbabwe, you are truly the gift that keeps on giving!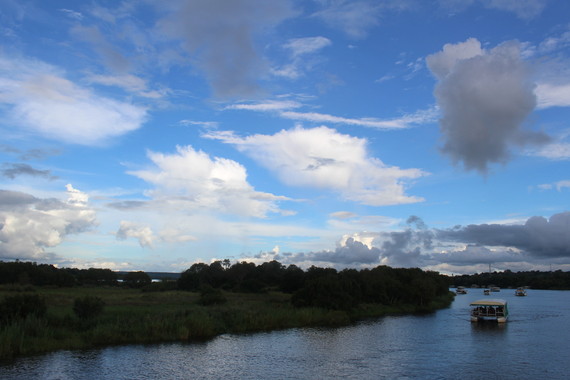 Related