Wireless routers can be fickle little brats, and require a reset every so often to keep that sweet, sweet Wi-Fi running smoothly. Occasionally, though, they can't take the heat of your incessant Netflix binges and need to be replaced altogether. If you're ready to retire your current model but don't want to dish out over $100 like last time, we rounded up some of the best, highest-rated routers you'll find on Amazon for under $50.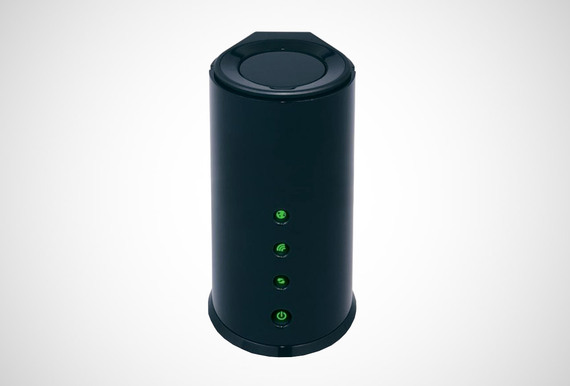 Credit: Amazon
D-Link Whole-Home Router 1000
Price: $30.57 and up
Amazon rating: 3.8 out of five stars
This sleek cylinder is powerful enough for large living spaces, with a number of features you'd have trouble finding in any other router under $100. SmartBeam tech sends focused beams of bandwidth to individual devices simultaneously, so you eliminate any dead zones in your home and can move around freely without worrying about signal strength dropping out. Just a heads-up that you might have a hard time finding a brand-new model for under $50, but there are plenty of unopened and practically new options available via Amazon at the moment.

TP-Link TL-WR841N Wireless N300 Home Router
Price: $17.97
Amazon rating: 4.1 out of five stars
Ideal for small spaces (think one-bedroom or studio apartments), this low-profile option allows you to pre-determine how much bandwidth is allotted to each device. So no matter how many people connect, you can ensure your phone or laptop is always the fastest. If you have a slightly bigger space and don't mind spending a bit more, there's also a combo pack that includes an outlet-based range extender.
Netgear N300 Wi-Fi Router
Price: $24.99
Amazon rating: 3.9 out of five stars
This simple white 300Mb/s Netgear model is one of the best budget options for medium-sized spaces. It doesn't come with too many bells and whistles, but as long as you're not simultaneously streaming HD movies from every device you own, it will serve you well.