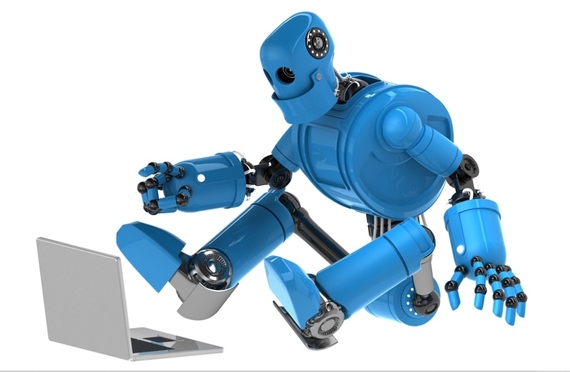 Moms and Dads, I know, your child is a genius. The thing is, even a young budding genius needs to keep their noggin stimulated to reach their full potential.
What's that? Do I hear some honest parents maybe whispering that their incredible children might not be exactly genius material...yet? Fear not, there are some awesome teaching toys that will get your child's brain operating at hyperdrive speed.
In either case, for the geniuses who need to be stimulated or the geniuses of tomorrow - we got you all covered! Today we go over some of our favorite teaching toys from 2016.
Cubetto Robot - Learn to Code Before You Learn to Read
Get your kids off to a very fast start with Cubetto from Primo Toys ($225). This friendly and screen-less and keyboard-less robot kit teaches kids as young as three how to code, in a very friendly manner. Hmm, why even learn to read if you can code!
COJI Robot From WowWee - Code With Emojis
Want more proof you don't need to read to code? How about coding with emojis? Thanks to COJI by WowWee ($39), the strange idea of coding with smiley faces works surprising well.
Little Scholar Mini, The First Tablet For Your Little Genius
What do you do when your preschooler wants to play with your tablet? You hide your expensive tablet and hand them the Little Scholar Mini from School Zone ($110).
Kids 3-7 will love Little Scholar Mini because it's ready to play right out of the box and has fun, engaging content. Parents will love it because it delivers School Zone's proven learning curriculum and prepares kids for pre-K through 1st grade. This tablet provides a safe and secure learning environment that doesn't require access to the Internet to learn and play.
nabi SE Tablet from Mattel, a Learning Tablet For Kids
Kids, of all ages, just love tablets. The problem is, expensive, highly fragile tablets often don't mix well with 6 year old kids. The nabi SE 7" tablet from Mattel ($79) provides young kids a simple, durable and educational tablet. The included Wings Learning System provides an awesome amount of learning for your pre-K to 5th grade genius in training.
Coder MiP By WowWee, Coding On 2 Wheels
As the kids get a little older, they are ready for some more advanced programming. Coder MiP by WowWee ($89) takes the programming up a set, but still keeps things fun and simple. Use the Scratch like programming language to have MiP do all types of fun tasks!
Sparki Robot, The Affordable Way to Learn Advanced Programming
Sparki Robot from ArcBotics ($149) looks deceptively old-school and low tech. Don't let the looks fool you - Sparki packs some impressive skills!
Kids can learn actual line level programming, like C+ with Sparki. $149 is very reasonable for a robot kit and it is a downright steal when you add in all the lessons on programming and coding that Sparki comes with.
Finally, Cube-Tastic, Yes This Is A Weird One
When I was a kid, being able to solve the Rubix Cube was the true badge of genius. Man, I could never get that thing done. I felt like I was so close, if only I could have figured out the last few steps.
Enter the Cube-Tastic from Putao ($12.99). You get a puzzle cube (a generic version of the Rubix Cube) and an app. The app allows you to simply scan all 6 sides of the cube at any point and it instantly gives you the exact steps you need to solve the cube. Super simple Augmented Reality - that actually works and serves a purpose.
I am not sure solving a puzzle cube makes you smarter, but it sure feels good to see all those colors lined up correctly!
There you have it - some of our favorite teaching toys we reviewed in 2016. Pick up any of these and you are guaranteed to raise a genius. If not, well at least they got to play with some fun toys!
Popular in the Community