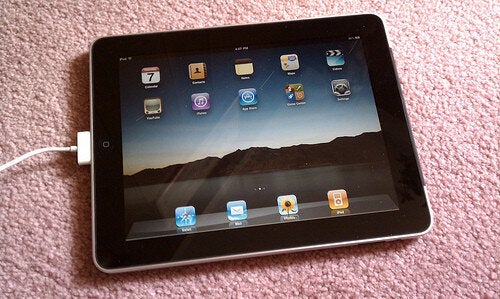 A survey conducted by Google's AdMob offers insights into what people are doing with their tablets, where, and for how long.
The statistics indicate that tablet owners are shifting their time away from TVs and PCs to consume more and more content on iPads, Galaxy Tabs, and other slate devices.
The most popular activity on tablets? Gaming, followed closely by search and email. The survey, which polled 1,430 people in the U.S. in March 2011, found that 84% of tablet owners play games on their tablets, 78% search for information, 74% use it for email, and 61% read the news. The two least popular activities, according to the survey, are shopping and reading e-books, with just 42% and 46% of users, respectively, say they use their tablets for these purposes.
Tablets are used mostly in the home, rather than at work, which perhaps explains why most people say they use tablets more frequently at night (62%) and during the week (69%). Eighty-two percent of the people surveyed said they use their tablets primarily at home, while only 7% use the devices mostly at work.
There has been considerable speculation that tablets will put PCs out of business. Apple CEO Steve Jobs predicted devices like the iPad would herald the start of a "post-PC world" and indeed the research indicates that users are trading PCs and TVs for tablets.
A third of respondents report spending more time using their tablet than watching TV, 59% say they spend more time using their tablet than reading a paper book, and 68% report they use their tablets at least an hour a day (38% spend over two hours).
Nearly a third of users, 28%, said their tablets served as their primary computer, with the vast majority, 77%, reporting decreased use of their desktop and laptop computers after acquiring a tablet.
The AdMob survey does not include which tablets the respondents were using. Though other tablets were available, Apple's iPad has claimed the lion's share of the market, with estimates ranging from 93 to 73 percent.
Download the survey (PDF) here.
What do you use your tablet for most? Where do you usually use it? Tell us below.
Popular in the Community