As with the first series, most of the new "Mom Life" shots feature Angenend and her daughter Mia, who is one month shy of her third birthday. True to theme, the photos still "acknowledge the reality of parenthood," the photographer told The Huffington Post, adding, "Social media is infamous for highlighting all the perfections in life, even if they are extremely rare, fake or posed."
"Isn't it nice to be reminded that almost nobody's life is perfect, despite what their Facebook feed claims?" she continued. "There is a good chance that at least one of your mom friends left the house with a giant peanut butter smear on their pants today."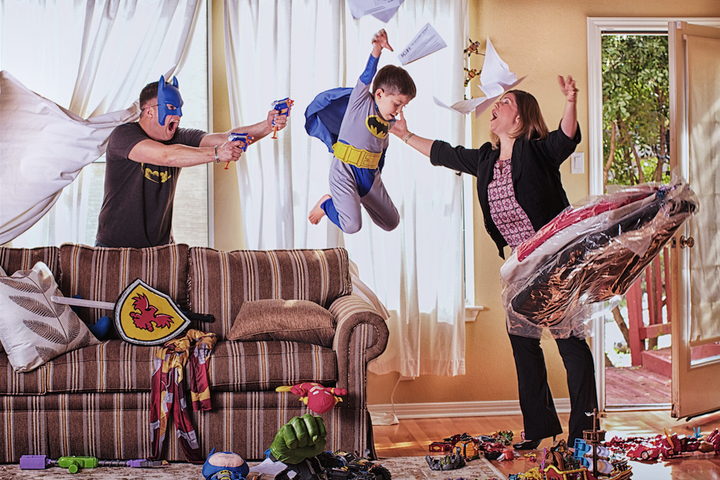 The mom said her toddler loves participating in the photo shoots and is now trying her hand at directing the setups and making creative suggestions. "Going viral has not changed her life at all, except a few of her playmates are wondering when they will be on TV, 'like Mia,'" Angenend added.
Though Mia is leaving her "terrible twos," the photographer said she thinks the "threenager" phase will continue to bring chaos. She takes "Mom Life" photos whenever inspiration hits, sometimes as often twice a week or as infrequently as once a month. "I will continue capturing our life together, even if the series evolves into something else," she said.
Whatever the future of the series may hold, Angenend above all hopes the photos will make people laugh. "I feel that when life gets out of control, no matter how serious or silly the situation is, if you can find a way to laugh, it will make everything seem a little bit better and give the you strength to keep going," she said. "There is joy all around when you look for it."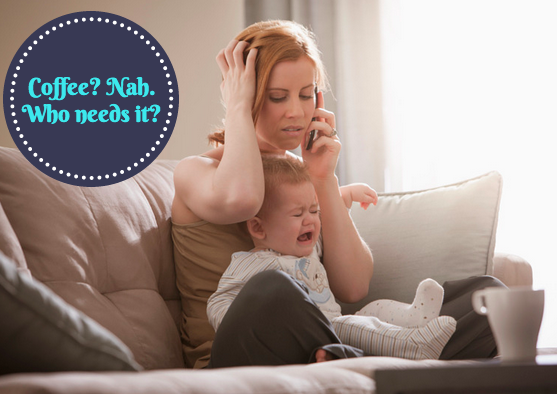 Sh*t Parents Never Say
Related