Being completely honest here, I usually hate birthdays.
Not that it's not fun turning a new age, or that I'm afraid of what the future might hold, but I often feel uncomfortable about people focusing on me for the day. Being very introverted and shy, it is a leap outside my comfort zone being celebrated for my new age.
But this year, I was wrong.
On February 20th, 1997, the weird, One Direction quoting, feminist girl writing to you today was born. Obviously, I don't remember my birth, but my parents always told me that I was a cesarean baby, alive through the ingeniousness of science and the grace of God. 18 years later, I find myself in awe of the opportunities and experiences I've been blessed to have, the relationships I've been able to form and the amount of times I've been able to laugh at myself for doing stupid things.
While my birthdays typically consist of eating pizza and hanging out with family, this year I was completely shocked at the adventures the day brought.
My day began at 7 AM, where I received the news that my book 20 Seconds of Insane Courage had been published by Amazon. After weeks of writing, editing and starting over again, it makes me extremely happy to know that my book materialized into something people can read daily. Personally, I don't like spending a lot of money on books, so I decided to make it only $4, with half the proceeds going to my travel fund to Cambodia, where I'll eventually be filming a documentary about survivors of the sex trafficking industry.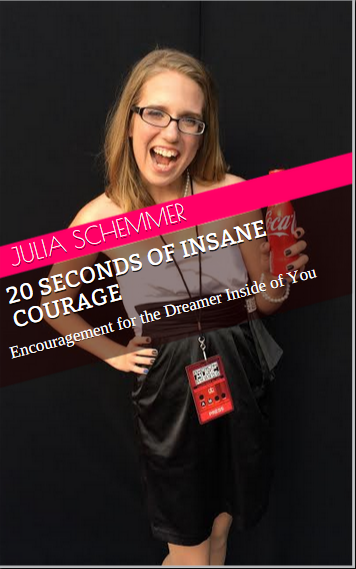 Then, I began to get ready for the next event: the 2015 Academy Awards Style Lounge! If you're wondering what a style lounge is, it's basically a huge event where vendors pay thousands of dollars to sell their product in hopes of getting a celebrity endorsement. After creating the perfect smokey eye look and finding my little black dress, I was ready to do my favorite thing in the entire world: journalism.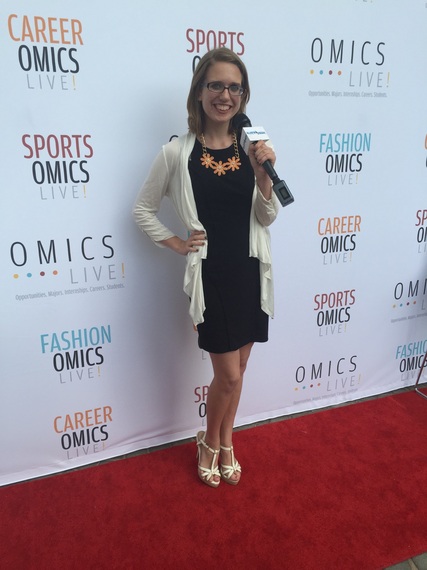 Most style lounges have a charity that the proceeds benefit, and I was so excited that this lounge benefited a cause I'm passionate to work with: Omics Live.. They're a Southern California-based organization giving incredible opportunities to ambitious teens. It hasn't even been a year since I joined the organization, and I'm now blessed to be the Director of Development, the editor at large for Fashionomics Live and a social media blogger. With goals as high as Omics Live, I couldn't have thought of a better-deserved charity to receive the proceeds from the event. I also had the amazing opportunity to meet Huffington Post Teen superstar Lani Renaldo for the first time, which was awesome in itself.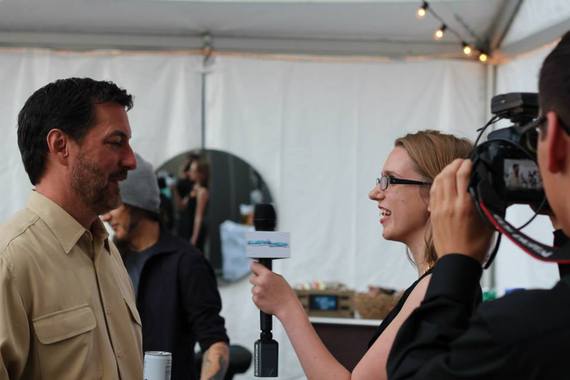 Throughout the day, I had the amazing opportunity of interviewing some of my favorite stars, as well as become introduced to different celebrities in the media industry. One of my favorite interviews was with Daniel Baldwin, one of the famous Baldwin brothers. He had me laughing so hard that it was practically impossible to keep a straight face on film. Plus, having celebrities wish you a happy birthday is an experience surreal in itself.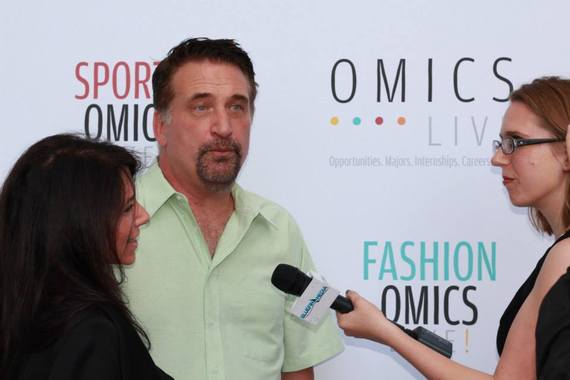 During the event, I also had the opportunity of developing my business skills. I think that whatever industry someone chooses to go into, having basic business and marketing skills can benefit their career. As the Director of Development, I was pushed out of my comfort zone to talk to different vendors about forming business partnerships with Omics. It was insane and frightening and exhilarating at the same time. I wasn't sure if I was elated or gassy, but for sure, I was definitely somewhere in that zone.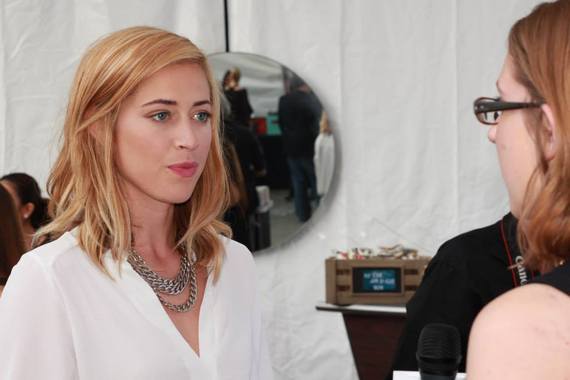 It was five o'clock, and while i interviewed about thirty stars, my day was nowhere close to being over. My friend Tucker and I took our next adventure to Santa Ana, CA for a NeverShoutNever interview and concert. It was my first real concert, and we had no idea what greatness would come before us.
After making a Del Taco run and listening to the sweet music of The 1975, we were at the renown venue The Observatory. We were greeted by their manager, and headed into the craziness that is backstage, to interview Christofer Drew.
Now, I've heard a lot of rumors about Christofer being a diva and whatnot, but my experience interviewing him was completely positive. As an interviewer, you can typically tell whether someone's being sincere or not, and the way Christofer talked about his growth as a singer and songwriter was vulnerable and one of the most real interviews I've conducted. After snapping a few Instagram worthy pictures, Tucker and I ushered into the concert room, where in a few moments, our favorite groups would be performing.
The first group to go up was a group I've never heard of before, Me Like Bees. The group, from Joplin, MI, had a unique rock-folk sound that made everyone want to know who they were by the end of the night. The boys were so kind, even giving Tucker and I free CDs and buttons; and following us on Instagram!
Hayley Kiyoko was the next artist to take the stage, and man, she blew it away! You might have seen her on Lemonade Mouth or Wizards of Waverly Place, but she made it clear that music was her first love. While I only heard her as the hardcore rockstar in Lemonade Mouth, her performance was reminiscent of Ellie Goulding's electro-pop feel.
And finally, it was time for the boys of the night: NeverShoutNever. After performing their songs "Trouble", "On The Brightside" and other fan favorites, the crowd was going wild. While they met to cut off the concert at 11:30, fans convinced the group to play more songs until 12:30 am. Feeling pretty tired from standing all day in four inch heels, I mingled with other concert goers and had the amazing opportunity of meeting a radio host and a film director, who I interviewed on the spot.
As if it was possible to sleep after a night like that, I finally fell asleep at 2 AM, blissful with the life that I've been blessed to live. During my sophomore year, I had no hope. I didn't think I'd ever be successful and my future looked as dark as the nail polish I would paint my nails with. I was insecure, depressed and constantly angry with myself for mistakes I made.
Two years later, I'm doing what I'd never thought I'd be able to do. The lonely, shy, awkward girl has transformed into someone daily fighting her demons and betraying her excuses. I know I have a long way to go, but it's a journey I'm willing to take. I want to learn. I want to grow. I want to make mistakes. I want to be pushed beyond the confines of myself and challenged to make a greater impact for the next generation.
Being 17 was a year of finding myself and what made me happy. Being 18, I decided, will be the year of continuing what I love, inspiring others and valuing the relationships that I have.
Just like one of the lyrics we sang along to last night said, "You're only as tall as the world will let you be, and you're only as small as the world will make you seem."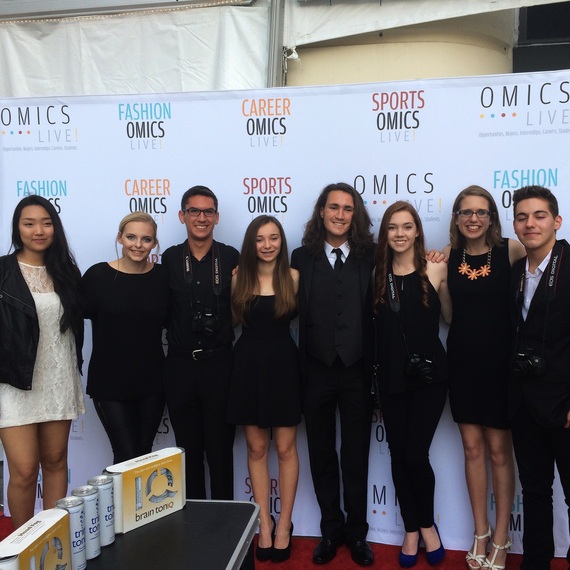 REAL LIFE. REAL NEWS. REAL VOICES.
Help us tell more of the stories that matter from voices that too often remain unheard.