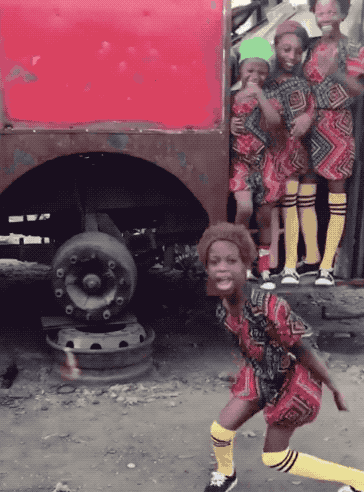 Rihanna has some pretty adorable new squad members.
Turns out these dancing queens are part of a troupe out of Lagos, Nigeria, called Dreamcatchers. which is made up of 10 children — seven girls and three boys. They've been dancing together since November 2014. According to their social media bio, they are "street kids" from the city Ikorodu. "Dance puts us in school & off the streets," it says. The kids and their 26-year-old instructor, Seyi Oluyole, were recently nominated for the Best Creative Social Enterprise Award via African Creative Exhibition and Awards. (Voting is open until March 15.)
Here are some more of their performances:
In one of the group's Instagram posts, the caption reads, "This time last week, we didn't have lunch, but here we are this week getting so much love with 12k followers!" (That number has since climbed to 42,000.) "Our hope has been renewed."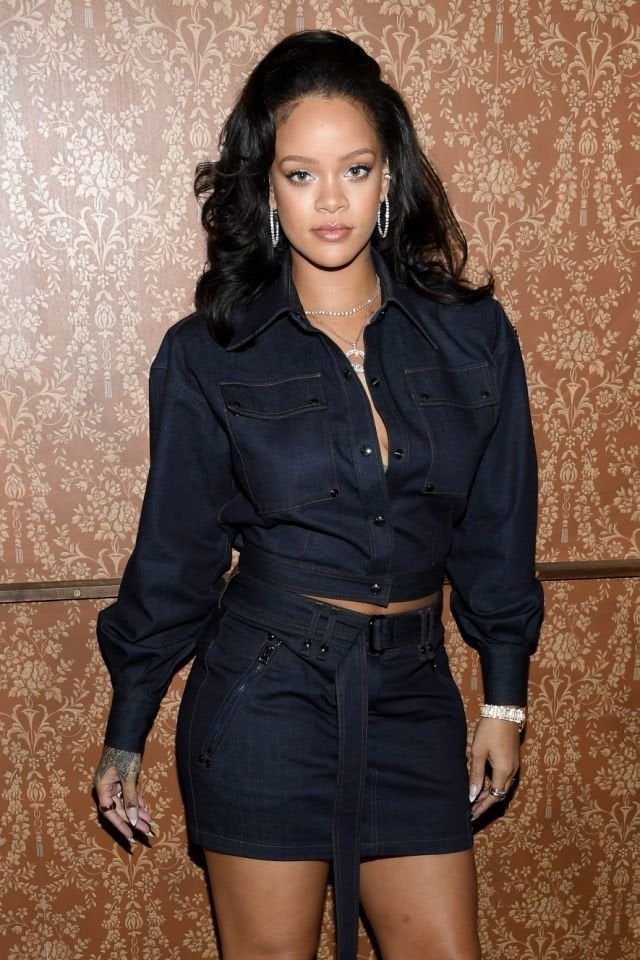 A post on the Dreamcatchers Instagram page shows the gratitude the kids have for Oluyole, the force behind the group: "You see all our smiles and dance videos, there is someone behind it all. There is a special person who took us off the street and takes care of us. She feeds us, sends us to school, buys us clothes and takes care of us even when we are sick. She is Aunty Seyi. And if we don't eat, she won't eat. If we are sick she will stay by us until we are well. She even teach us to dance. She is the helper God sent to us."
On Oluyole's own page, she wrote, "I don't usually think there's anything special that I'm doing. I've been doing this for years and always found joy." In a recent BBC News feature on her, she talked about how soon after started working with the kids, she told them that she would no longer teach them dance unless they attended school. It was a big motivator for them. Part of them living with her and learning to dance includes an agreement, also signed by their parents, that they must be doing well in school.
Oluyole tells Yahoo Entertainment that as a teenager, she "slept on the road a couple of times due to some financial issues her family was going through." That influenced her to help other children, specifically "children who are from the street and from bad homes." She "saw so many potentials in children, and decided to harness this potential, rather than let it go to waste."
The BBC recently did a feature on Seyi Oluyole:
Oluyole reports to Yahoo that the Dreamcatchers are "elated" about Rihanna's shout-out.
"All the children work very hard for a better future and to get the recognition from Rihanna after all our hard work in the past four years is definitely a great thing," she says. "It just goes to show that we are doing something right and there is truly hope for the children. The shout-out from Rihanna is proof that being born in the ghetto/street/[a] poor home doesn't mean we can't achieve something good."She adds that all the kids "got a piece of chicken today to celebrate."
On Tuesday, Rihanna shared part of that thank you in a post, in which she referred to the dancers as her "Lil squad" and told them they made her day. In just five hours, it's received 1 million likes.
Truly, there's a lot to like in their performances — and spirit.
Read more from Yahoo Entertainment:
Popular in the Community