When most people think of tourism they rarely think of tourism as a crisis.
Yet, last year according to the U.N. World Tourism Organization, tourists crossing international boarders reached over 1 billion a year for the first time. Projections are for international tourism visits to almost double to 1.8 billion by 2030.
The tourism crisis is the impacts that adding 800 million additional international visitors per year to the tourism industry, not to mention the increase of tourism visits that may take place within national borders. Adding 800 million visitors a year is the equivalent of adding 8 or 9 Walt Disney Worlds to the tourism industry.
The challenges of how to construct facilities, provide energy, water and waste management, develop new food supplies, and protect cultural heritages of local communities, is a huge crisis, indeed.
The word crisis in Chinese characters has two meanings, danger and opportunity.
The danger can take place in many forms. For example, already we have seen what happens when:
Coastal tourism facilities with poor construction are hit by hurricanes.
Areas like Cancun take the water supply away from the local community to serve tourist resorts.
Areas like the Caribbean going from net exporters to net importers of food.
Increased energy consumption and resulting carbon emissions.
Increased waste and pollution problems.
Increased conflicts with indigenous cultures and land ownership.
On the other hand, tourism can also bring many positive benefits and actually improve the sustainability of a community. Some of the potential positive impacts include:
Financial contributions for community development and environmental protection.
Improved environmental management and planning.
Increased environmental education and awareness programs.
Improved security and enforcement of environmental laws and regulations.
Improved zoning and building codes for environmental protection and disaster reduction.
New employment opportunities and economic development for poverty stricken areas.
There are many examples of what individuals and organizations are doing to improve the environment for tourism and local communities.
Don has completed over 14,000 dives world wide and joined by his own volunteer divers have removed 350,000 pounds of fishing line, nets, batteries, bottles, cans, anchors, chain, construction debris, fishing tackle, and other sorts of marine debris from the counties of the Indian River Lagoon and four inlets.
Watch the video below to learn more about Don Voss as he reflects on tourism's impacts and solutions.
Tourist resorts are also stepping up to reduce negative impacts and to become more sustainable.
Both resorts are certified in the Florida Green Lodging program, have provided leadership to protect endangered sea turtles, and have been recognized as leaders in sustainable tourism.
recycling
water conservation that has reduced consumption 30%
erosion management that includes planting of sea oats and native plant species
coastal habitat conservation and partnering with groups like Tampa Bay Watch
energy conservation including use of energy star appliances
the first resort in Florida to use turtle friendly lighting
bus stops in front of resorts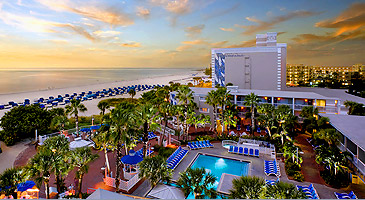 Photo: Tradewinds Island Resorts
reducing net carbon emissions 50% since 2006 and working to become net zero
reducing waste to landfill by 50% since 2006 and working to become zero
commitment to no new development that does not have a positive impact on ecosystems
leader in protection of sea turtles and sponsor of the annual Tour de Turtles
use of energy efficient lighting and Energy Star appliances
prohibiting use of straws and plastic lids at the resort to protect marine life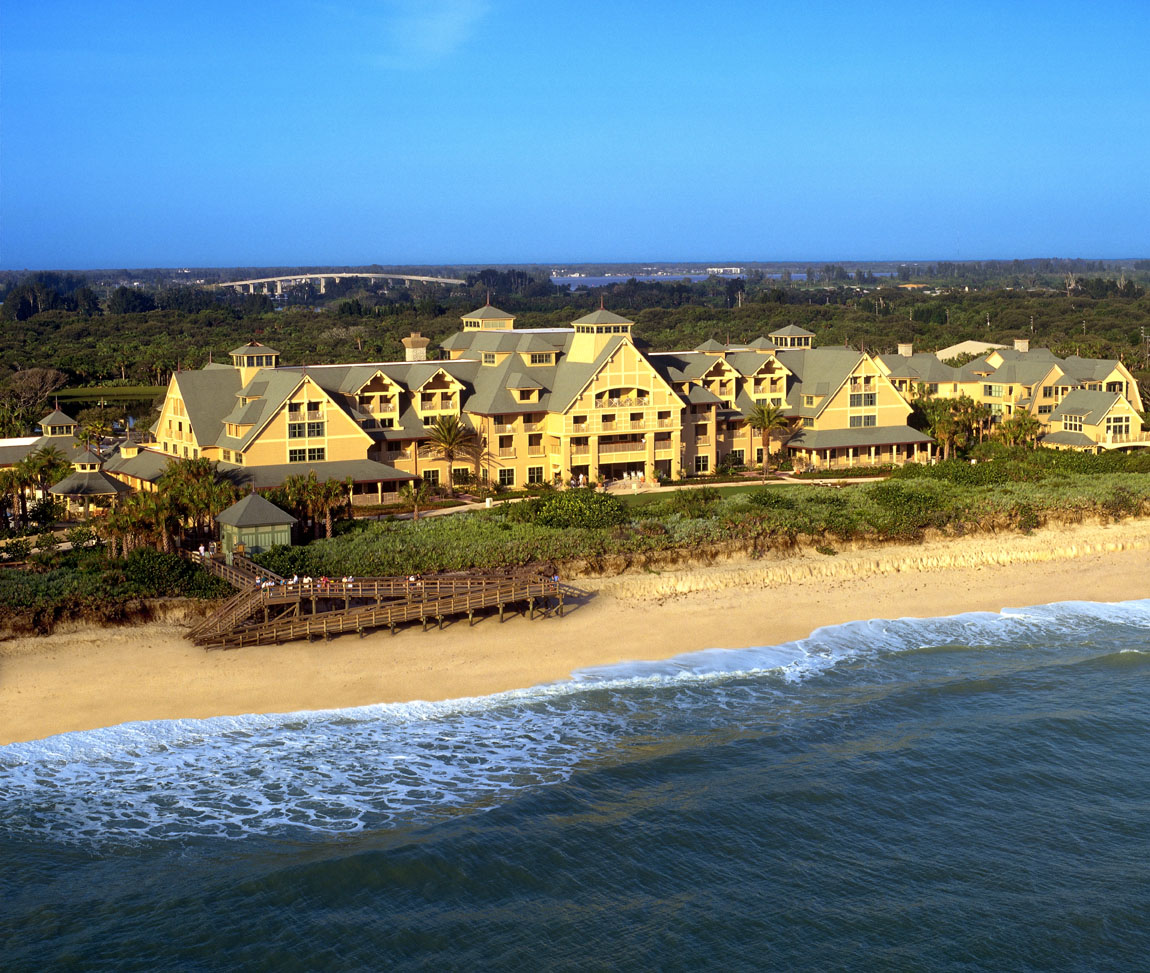 Photo: Disney's Vero Beach Resort
The tourism crisis could result in further degradation of the environment, increasing the complexity of environmental problems. such as ocean acidification, climate change, pollution, and further destruction of precious habitat for biological diversity.
On the other hand the tourism crisis could also be a tremendous opportunity for the world to accelerate the implementation of the green economy, utilization of sustainable technologies, and providing leadership for the world in sustainability.
More good news is that sustainable tourism practices are also good for business and can add significant revenue to a company's bottom line. In addition, sustainable tourism can turn poverty areas into thriving economic development zones.
If tour operators, hotels, resorts, and destinations, begin to accelerate their movement toward sustainable tourism, the tourism crisis can indeed be a wonderful opportunity to improve the lives of many people, reduce poverty, improve the environment, and most importantly, help our world to get on a more sustainable path.
Related
Popular in the Community