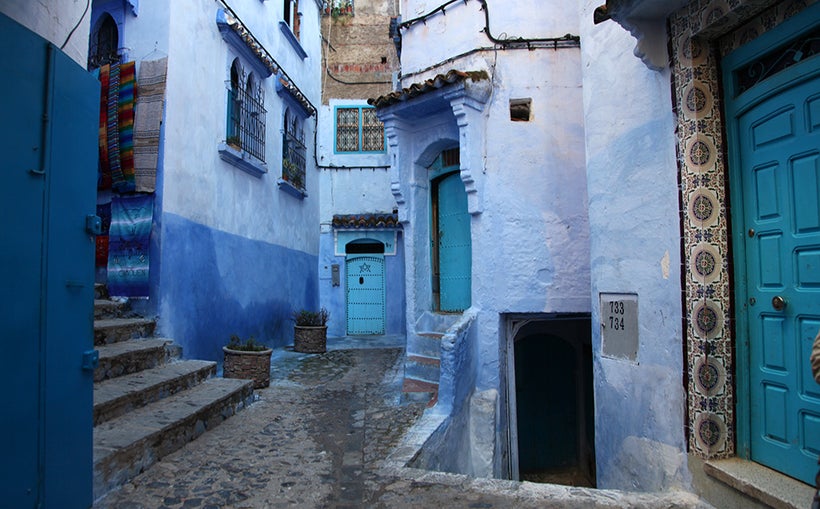 It was first painted blue by its migrant Jewish population who left Europe to settle here after the Spanish Reconquista.
In Jewish tradition, the colour blue symbolizes divinity, and the sight of this hue is said to aid in meditation.
You'll feel its therapeutic effects as you wander through the town's streets and alleyways, surrounded by walls painted in varying shades of blue.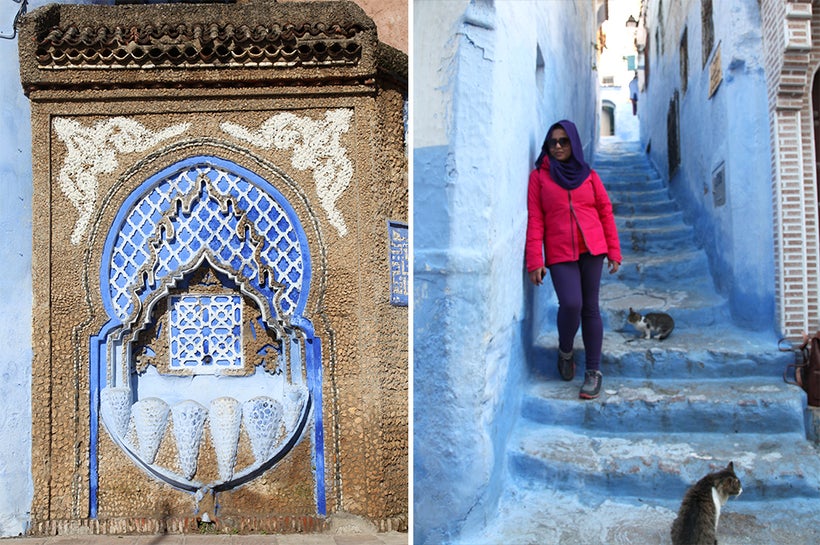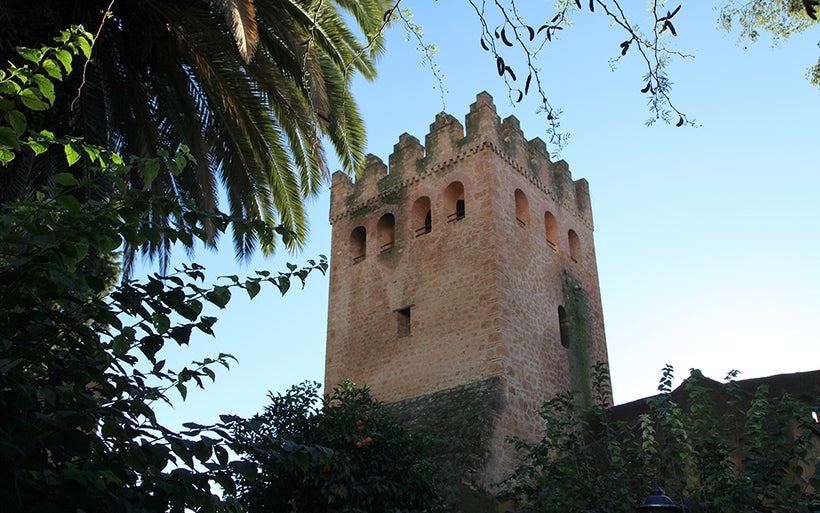 Chefchaouen was established in 1471, when Moulay Ali Ben Moussa ben Rached El Alami built a small fortress here to defend Morocco from Portuguese invasion. This fortress – knows locally as the "kasbah" – still stands today. Its distinctive tower is a beautiful example of Moorish architecture and is a great place to take in 360 degree views of the city and its surroundings. There are also several historic mosques in town, most notably the mosque dedicated to the saint Moulay Abdeslam Ben Mchich Alami, and a Spanish built mosque that sits in ruins on the outskirts of the city.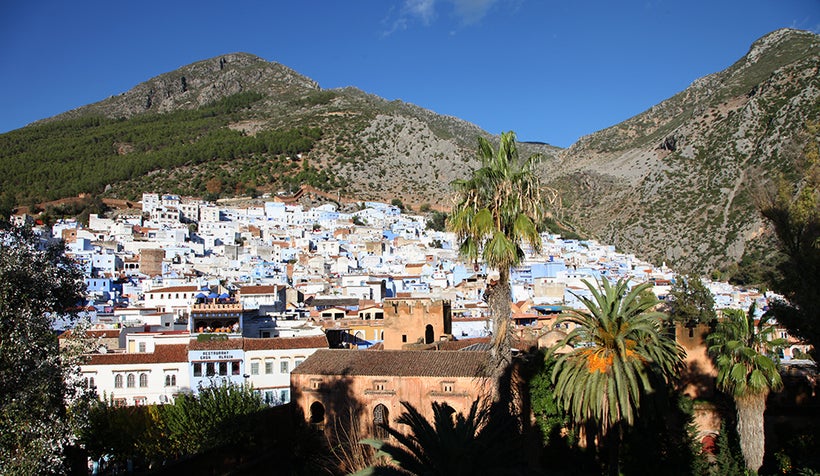 Mountains for the nature lover
Chefchaouen gets its name from the shape of the surrounding mountains that resemble the horns of a goat. "Ichawen" is the Berber word for horns.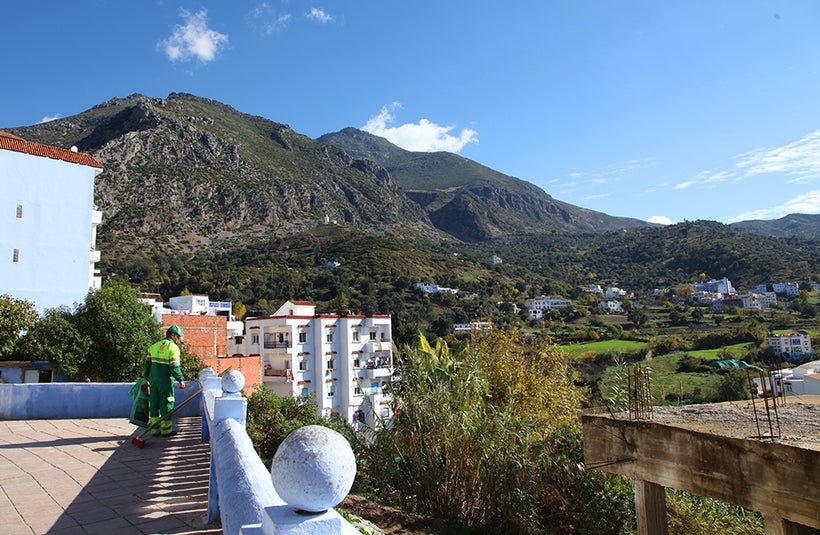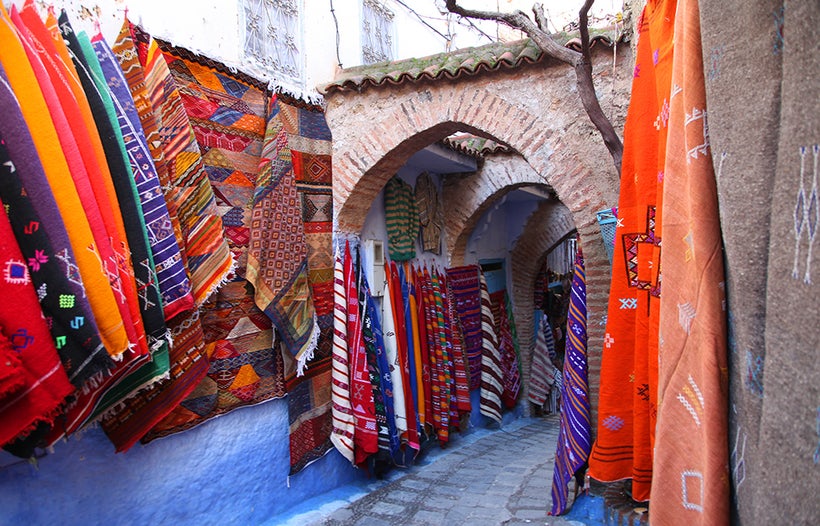 Every major destination in Morocco offers up expertise in a particular type of handicraft. In Chefchaouen, it's wool weaving. The streets are lined with vendors selling colourful blankets, and cozy shirts, tunics, jackets, and of course hooded djellabas made from exquisitely woven wool. You will also find all the usual suspects – wood, leather, brass – sprinkled through most shops.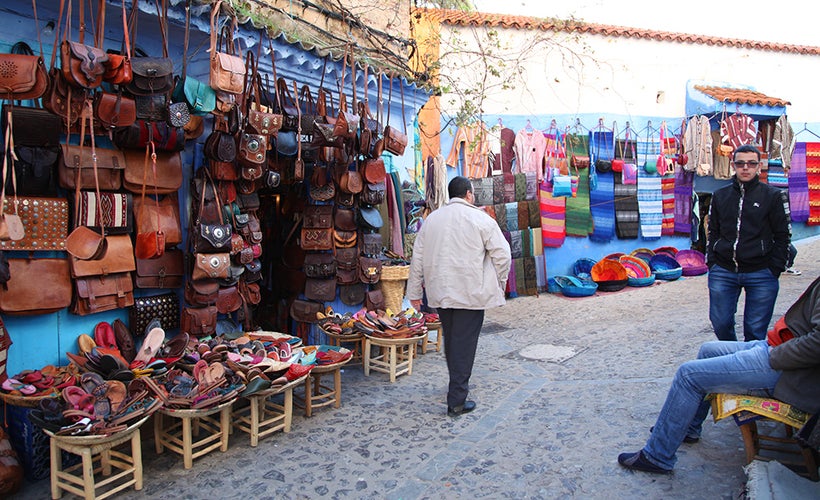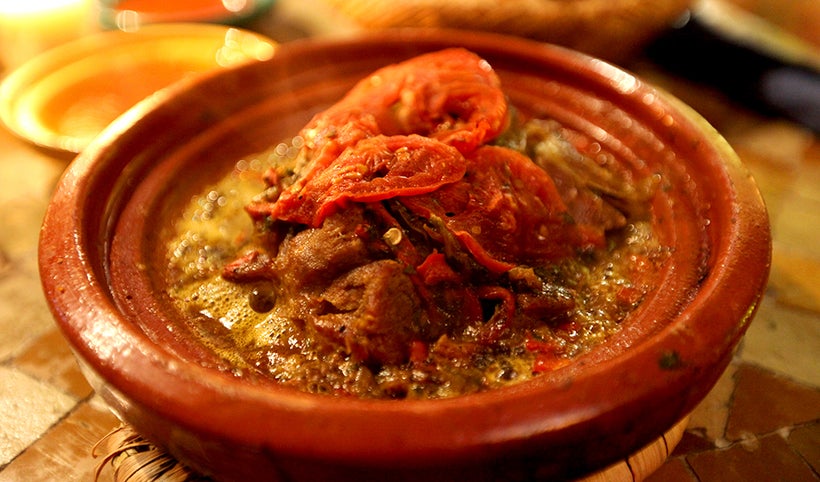 Join in on traditional meals
You'll find just about everything "Morcocan" at any of the restaurants located in the tourist-heavy main square, but for a more authentic flavour head to one of the smaller establishments located away from the main hub bub. Tagines with couscous are traditionally made on Fridays as a special meal after the Friday afternoon prayers.
Street food in Morocco is safe and hygienic throughout the country, so be sure to try specialties like kalinti, a savoury chick pea flan, and briouat, minced chicken or lamb covered in sweet puff pastry.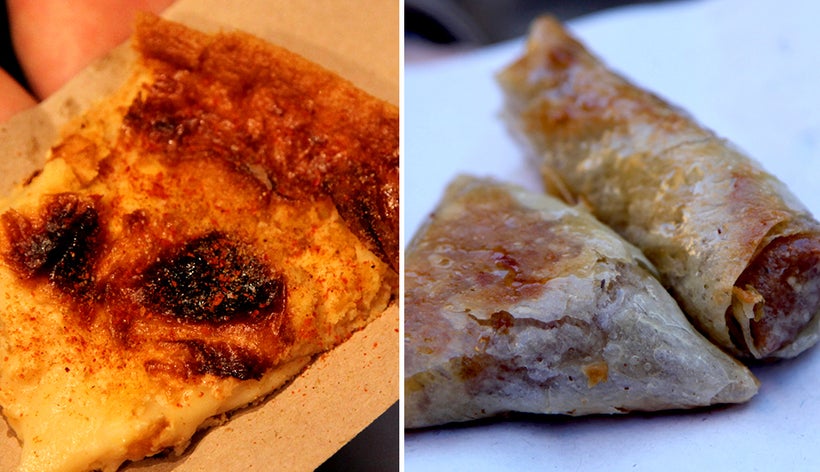 An abundance of clear nights and minimal light pollution make for excellent start gazing opportunities. Most hotels and hostels boast rooftop patios, making it easy to take in the starry skies before ducking down to bed.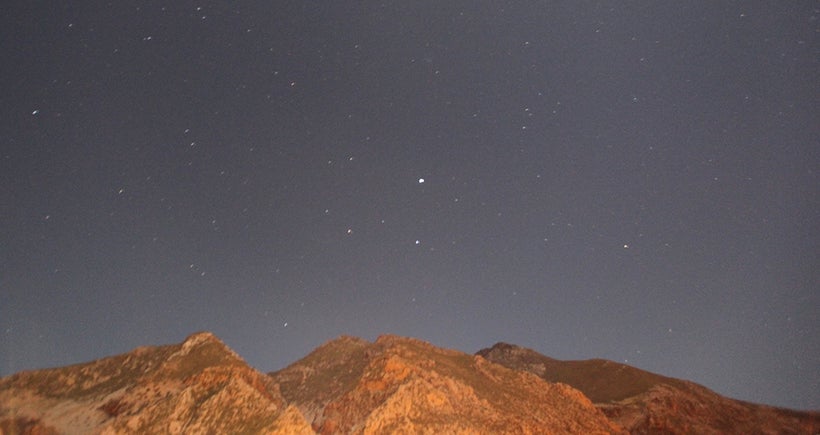 Calling all HuffPost superfans!
Sign up for membership to become a founding member and help shape HuffPost's next chapter
This post was published on the now-closed HuffPost Contributor platform. Contributors control their own work and posted freely to our site. If you need to flag this entry as abusive,
send us an email
.