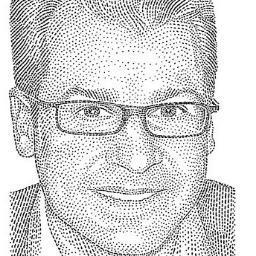 Willie Wilkov is the Chief Marketing Officer for TOMY International, a company that makes toys your kids love. Follow Willie on Twitter: @Whizzlee . Photo: Willie Wilkov
In Part I, we got to delve into the mind of TOMY's CMO, Willie Wilkov. In this piece, Willie gives us some valuable insight into what it's like to market toys.
This is a three-parter, so be sure to check for the Parts I & III to learn how the toy marketing world works!
YOU'RE THE CMO, SO LET'S TALK A LITTLE BIT ABOUT MARKETING...
Working for a toy company sounds like so much fun. Is your job anything like the movie with Tom Hanks called Big?
I think it's a lot like the movie Big. I never take it for granted that I get to play with toys every day. And, as a company, we're growing which is fun. At dinner parties, everyone wants to know about what I do. I get to see movies 18 months before they come out. We got to set a Guinness World Record for the World's Tallest Toy Train Track. I've had the pleasure of representing my company on the Today Show twice. While my own kids aren't too impressed, my kids' friends think I have the coolest job ever.
However, the toy business isn't a game. It's highly competitive and we're a publicly traded company so we need to deliver for our shareholders. You can get caught up in the day-to-day challenges of managing the business and lose sight of the bigger picture. That's why we chose the mission we did and one of our six core values is playfulness.
CMO's have a very diverse job, which I imagine includes sales management, product development, distribution channel management, marketing communications, packaging, pricing, market research and customer service.
I am responsible for the company's corporate identity as well as working closely with key licensing partners of TOMY. I spearhead all marketing communications initiatives, including the company's consumer, trade and brand marketing campaigns, as well as oversee consumer insights, packaging, and creative services for both the toy and infant brands across the organization. In every meeting, I try to be the voice of the consumer. Because I work on all of our brands, I facilitate communication and share best practices across teams. I also keep my eye on consumer trends and changing media consumption habits in order to keep us looking forward as an organization.
What would you say is your favorite responsibility or task as a CMO?
I love employee development. It's something I'm incredibly passionate about. Every day I come to work with a goal of helping create a more positive work environment for all TOMY employees. Whether it was leading the articulation of our mission, vision, and values, building a training program called TOMY University, writing our quarterly company newsletter, selecting winners of our Core Values awards or recognizing employees who go the Extra Mile, I want every TOMY employee to love coming to work every day. I want them to feel appreciated, that they can grow and develop, and I want them to feel like they're part of something bigger than themselves or the team they work on.
How do you handle such a wide range of responsibilities?
I have direct reports that oversee consumer insights, creative services, and marketing communications. I also work closely with all departments including sales, product marketing, operations, consumer services, and corporate finance. Since we have offices all over the globe, we're pretty good at working virtually.

What is the most important task you perform, whether on a daily or long term basis?
Storytelling. For our licensed brands, how do we ensure we bring these amazing stories and characters to life? For our owned brands, how do we tell stories that differentiate our products from the competition and resonate with our audience? How do we tell TOMY's story to customers, employees, investors, and licensors? How do we tell each individual toy's story on the front of each package?
How do you keep up with the fast growing shift in popularity from television to digital kids?
Digital technology is an increasingly important part of our marketing mix. As parents and kids gravitate away from the TV and interact with content on other devices, we're effectively advertising many of our brands with video and other interactive creative content on YouTube, Mobile, and within apps. We must be agile to keep pace with our end users, whose consumption habits are changing daily.
We've also invested in experiential marketing to get toys in the hands of kids. To break through the clutter, we've experimented with sampling, in-store events, house parties, mobile game trucks, and school outreach because there is no substitute for experiencing the magic of TOMY toys first-hand.
Where do you see the most growth potential for advertising/promotion -- good old television, internet streaming on tablets, DVR's, other avenues? How do you choose where to place your ads?
TV is still the greatest mass media vehicle to reach large numbers of kids. We know that kids are platform agnostic and will seek out the content they're looking for regardless of device or vehicle. When given the choice, my own kids would much rather watch YouTube than TV. We're doing more mobile and video than ever before. The key is setting aside funds to test new and innovative vehicles and measuring their relative impact on the business (which is easier said than done).
In your opinion, how much does a parent/guardian influence a child's toy purchase?

Parents have 100% control over toy purchases for the infant and toddler years. However, that starts to slide even with kids as young as preschoolers, who are savvy enough to know what's "hot" and to ask for it--even if they don't know much more about it than it's the character they love from their favorite show or the kind of play pattern they gravitate toward. That said, the parent is still the purchaser--and as such we are mindful that they are the ultimate decision-maker. We target our marketing based on the age range of the toy we are promoting--for instance we may run ads during kid-targeted programming or embedded into kid-focused content, however we never lose sight of the importance of the parent / caregiver and other potential gift giving adults in the equation or in the marketing mix. Especially when it comes to nostalgia brands--for instance Sonic and Pokémon -- parents are excited to share these brands they loved as kids with their own kids, so we make sure millennial moms and dads know there's a whole new generation of toys that will let them share a part of their childhood with their own children.
If you're in the New York City area February 14-17, check out the Toy Fair at the Javits Convention Center.
Check for Parts I & III with Willie Wilkov, CMO of TOMY!