Or How Freaks, Geeks and Outcasts Have Seized Upon Television Popular Culture!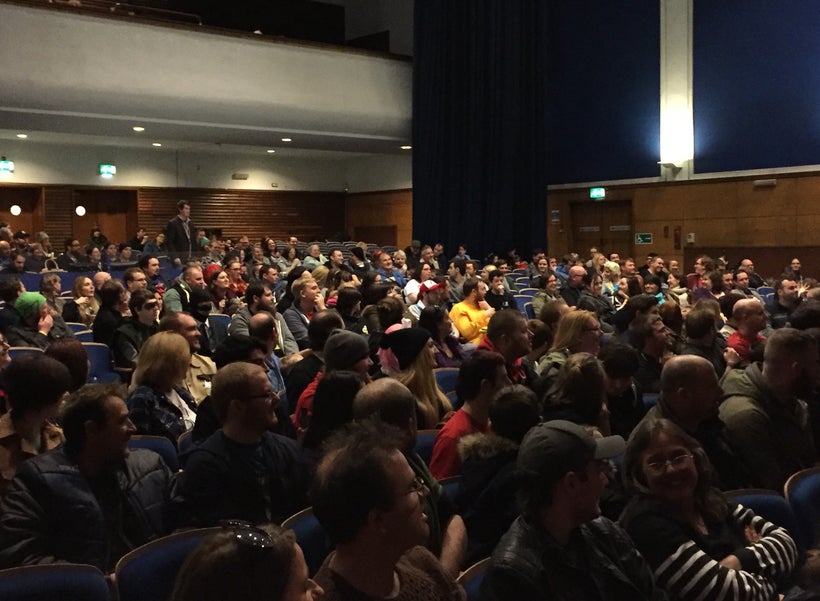 Once upon a time, primetime was the playground for Monday Night Football and procedural crime dramas. More-than-often television fiction fixated on unserialized buddy-cop shows or amply-figured babes carrying a badge with jovially good natures that kicked butt. There were few and far between soap operas tailored for evening viewers with their cliched, over-the-top cliffhangers, and highly-sexualized bubbly sitcoms, some daringly driving social commentary through satire, others synced into the family dynamic with the growing pains baked into it for laughs.
We could count on the legendary Aaron Spelling and Norman Lear, two of television's most dedicated producers to push the innovation of what was popular socially, tap into the cultural psyche and deliver it with healthy helpings of digestible creativity deeming it suitable by network broadcasting standards. Both dominated in the ratings throughout most of the 1970s well into the 1990s with classic series including "All in the Family", "The Jeffersons", "Dynasty" and "Beverly Hills 90210". Their names became intertwined with what was considered "must-see TV" viewing.
But most of us often found our parents navigating us away from the box for fear that our brains would combust into jelly, not to mention that there were other means by which to fire and engage our imaginations — there were libraries, comic books, and newspapers! We were of the generation that had to out source our entertainment and find alternate means of stimulation.
During this "Golden Era" of television most of what was getting good numbers was heavily steeped in reality based drama, and if you wanted even the slightest bit of a "heightened, extra-sensory" experience you'd have to check out what might be in syndication. Undoubtedly that can be credited to the moment when "Star Trek" a science-fiction series cancelled after three-season on NBC in 1969, went on to become a cult classic when it was resuscitated and circulated in local markets as counter programming to local 6pm news broadcasts.
It connected with an entirely new generation and a mindset.
The brainchild of Gene Roddenberry it would endure for 50 years, launching a successful film franchise, and several spin-off series, and "Star Trek", now in syndication, first brought its fans together for a cultural event — a gathering of like-minded individuals who wanted to share in their joy of the series — no one imagined that these hardcore "trekkies" (later turned "trekkers") were on the brink of igniting a bigger phenomenon! It was the dawn of the con and the beginning of cosplay!
Feeling part of a community, fans everywhere became aware that they were not alone!
Certainly television gave us wonder women and six million dollar men, but Hollywood would often take the greater initiative and riskier gamble prompting us to believe that a man could fly ("Superman" directed by Richard Donner, 1978), and before long the streets of Gotham City would be paved with crime dependent on a caped crusader to save the day! Whether it was an intrepid adventurer like Indiana Jones or Flash Gordan, genre-fans would pay top ticket to see these cinematic epics and later have to wait for them to become available on VHS.
Video stores were lined with possibilities, even if the limits of television forced the images to be panned and scanned! It gave many a place and a purpose on Friday nights, unaware that the "X-Files" were on the horizon!

Suddenly with a near-limitless landscape by which stories could be told on television, or via the Internet to be digested on mobile smartphones or tablets, geeks have inherited the winds of entertainment! Series drama writers like Greg Berlanti (who was show running the teen-angst on "Dawson's Creek" and then took it generational with "Brothers and Sisters") was long nurturing his boyhood fantasies of bringing to television his love of DC Comics superheroes. Berlanti would give life to some super friends and take over The CW network!
For the first time in television history the genre show reigns supreme, proving what most of us freaks, geeks and outcasts have known all along…we're cool!
The realm of science-fiction and fantasy, genre epics is ripe with deep, emotional characters just waiting to be mined. A generation that grew up on superhero action figures are now seeing their stories come to life! Life-size action figures are fully articulated wearing spandex gear and loaded with accessories! What was once a guilty pleasure has now become "water cooler conversation".
And the best of us can sigh in relief, validated at long last, and no longer inclined to our closeted fandom! Live long and prosper ye influencer of the 21st Century. See you in San Diego!
Calling all HuffPost superfans!
Sign up for membership to become a founding member and help shape HuffPost's next chapter
This post was published on the now-closed HuffPost Contributor platform. Contributors control their own work and posted freely to our site. If you need to flag this entry as abusive,
send us an email
.