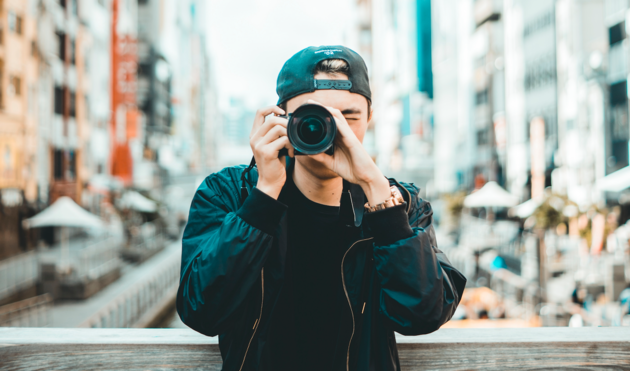 Adam Wescott is an accomplished executive with more than ten years in the entertainment industry
He developed and ran more than 20 celebrity editorial websites in partnership with Bethenny Frankel, Nick Cannon, and Lauren Conrad
At Select Management Group, Wescott has managed the career growth of top YouTube talents Gigi Gorgeous, MyLifeAsEva, LaurDIY, and more
Perhaps you remember the times when traditional media wasn't present on social media platforms. And then by the time young creatives started growing a huge following base with their weekly YouTube/blog/social media content, traditional media finally started thinking about jumping on the bandwagon. The same pattern happens again and again: YouTube stars that have been well-known for years by the social media generation become popular enough to pique the interest of main-stream media.
I asked one of the founders of Select Management Group (represents top talent with massive digital audiences), Adam Wescott, about how well traditional media understands popular YouTube stars, and how their content helps or hurts the YouTubers. Wescott has been active in this field for ten years, so he witnessed the changes caused by social media.
"When I was working in entertainment, I saw how slow things move: they were very late to get on Twitter, but when they did get on, it was Twitter feeds everywhere. I was like 'I told you about this two years ago, why not have an organic, natural kind of progression, versus jumping in?'" he recalls.
After his experience with TV and the mainstream entertainment industry, he started working with YouTubers who are responsive to the algorithms of social media. "I started recognizing the world of YouTubers, and how big their audiences were, the engagement they had."
It was clear to Wescott that this was the beginning of an exciting new era that was worth putting effort into. "The traditional entertainment industry has now started to catch on, and studios and networks are trying to play catch up," he says. "Unfortunately, they still follow their own rules, which makes it harder for native content creators to work."
It's worth checking out some interviews with social media stars: they usually share how much money they make on social media platforms and how many followers they have, although this should not be in the focus. "You don't ask Tom Cruise how much he makes. For YouTubers, this is literally the first question," says Wescott.
Why is this? Its simple: traditional media still doesn't consider the work and achievements of video stars "work," while the amount of creativity and talent they need to keep presenting can be really tiring. Not to mention that most of them have to be competent in at least 7 different roles, such as video making, brand deals, make up and so on.
"Traditional media is always so unsatisfied with YouTubers creating a new video every week, that they are asking 'what´s next, what are you working on?' There is no premiere, no finale. They do weekly videos, that's their job. This is a constant struggle for mainstream media to understand that," Wescott says.
Just visit the panel talks of YouTubers at any conference. At an event recently, I witnessed Alfie Deyes and Jenna Marbles being interviewed by a moderator who seemed clueless about the world of YouTube. He asked about their next step, and whether their goal is to make it to the big screen, all with apparent cynicism as if they had no chance whatsoever. Instead, he could have asked what strategies they have used to build up their pop-up stores and what startups can learn from this process, recognizing their YouTube success as being enough.
Undoubtedly, events and the media both benefit from having these big YouTuber names on their rosters, because they attract the talent's audience as well. "That's the struggle with the PR side of it. [Big media] benefits more than the YouTubers do because they are tapping into the YouTuber´s audience," Wescott says. "They are smart about it but at the same time it's a give and take, because you do care about SEO purposes, so this way people become discoverable beyond YouTube and they can say 'Oh, wow, Forbes did cover this talent.'".
It is time for mainstream media to learn from the next generation of content creators who work without a budget and still come up with great content each week. It should not be our concern how much money they have in their bank account, but understanding how they build businesses and startups relying solely on their personal brand might help us to prepare for the increasingly digital future.
Nora Oravecz is a self-made social media personality, best-selling author, and speaker on a mission to help the next generation of influencers and entrepreneurs by exploring and sharing the stories of some of the world's most successful people. Read more: noraoravecz.co
Calling all HuffPost superfans!
Sign up for membership to become a founding member and help shape HuffPost's next chapter
This post was published on the now-closed HuffPost Contributor platform. Contributors control their own work and posted freely to our site. If you need to flag this entry as abusive,
send us an email
.