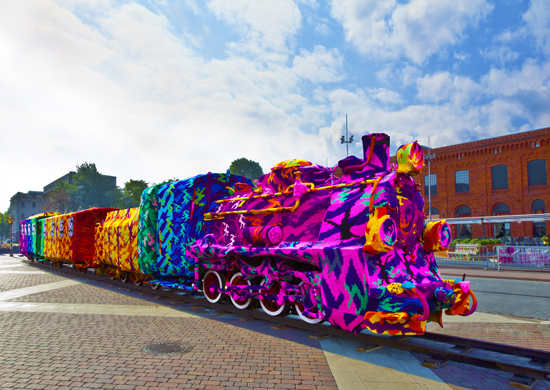 "A big locomotive has pulled into town,
Heavy, humongous, with sweat rolling down,
A plump jumbo olive.
Huffing and puffing and panting and smelly,
Fire belches forth from her fat cast iron belly."
-From "Locomotive" by Julian Tuwin

As long as I can remember, I've wanted to crochet a train. Street art and trains have had an unholy union from the beginning, when the artform experienced its explosive adolescence on the New York subways in the 1970s and 80s. Underground painters would cover steel carriages in cave art to be released into the city where the florid, primal markings would inspire or inflame.
Finally, after my Wall Street Bull intervention, I met the legends of this unruly art movement, featured in the documentary Style Wars. It was a metamorphic moment for me, a young, inexperienced and knowledge-hungry artist. The best advice I've ever received came from the renowned graffiti writer-turned-sculptor Carlos Mare139: Spread your name; put it on everything. A skein of yarn became my can of paint. I reweave the world as I see fit.
For me, the allure lies not only on the exterior of trains, but in what I could see from inside. When I began crocheting, I was living in the Greenpoint neighborhood of Brooklyn. It was an era of dial-up internet, so streaming movies seemed as far away as flying cars, and I simply could not afford renting DVDs. With a need for moving images, I often took the metro to Coney Island. I would crochet on the train and when my car emerged from the earth, I watched the people, tenements, scaffolding and graffiti whiz past, and I would work faster and faster and faster.

The power of motion was magnified when I traveled through America by rail. It was something I had dreamed of doing ever since I was a child, and so for my 35th birthday, after 13 years of living in this country and never truly seeing it, I booked a train trip from New York to San Francisco. I left my phone at home, documenting my journey with a disposable camera, making conversation and recording people. The industrial chug-a-chug hum was my only soundtrack for four days and three nights of fluid meditation. I half-expected that when I arrived in San Francisco I would be welcomed with a red carpet and champagne. I had just crossed the country, for Christ's sake. As it turns out, I couldn't even arrive in a train. The track stops at Emeryville, so I had to get a shuttle bus the rest of the way. Nevertheless, I felt like I had accomplished something amazing; something that no one could take from me. I had renewed energy, new ideas and a newfound lust for life. I even learned how to play poker from a spiritual guru.
Once I finally returned to the digital grid, I opened an email from my native Poland. It began with the first four lines of a famous children's poem "The Locomotive" by Julian Tuwin. The email went on to ask if I wanted to crochet an entire steam-powered train. My chance had finally come. It would be my largest project to date, and I thought there was no better place to reach this milestone than my own motherland.

There were many difficulties. First, we had to find a locomotive. Once we tracked one down we had to get all 30 tons of steel from a museum to the city of Lodz, and then I had to find the time to go to Poland to actually perform this act of madness. Once I arrived, the difficulties only grew. I have been working non-stop for a couple of years and I was completely exhausted, physically and emotionally. Conditions were horrible. It rained the entire time and I didn't sleep for two days. My four assistants and I were soaking wet. When we took time for breaks, we would return to the hotel room long enough to use an iron to dry our clothes, and a hair dryer to warm our shoes. On top of everything else, locals kept passing by, telling me, "You'll never be able to finish this." With coal-miner ethic we persevered through our struggle with time, weather and cynicism.
There I was trying to create this magnificent object that I hoped would impact citizens around the world, and my own people were pulling me down. It made me realize that Poland has not changed much since I left. The country is proud of breaking free of communism and undergoing a drastic cultural shifts. Poles envision themselves as a paragon to the rest of Eastern Europe. But the more time I spend there, the more I realize it carries the same homogenic, bigoted and negative spirit it always has. It made me remember why I escaped in 2000, inspired by my English teacher who told me, "Poland is not ready for you. You have to move to New York City." I ran away and I have been moving ever since.

My devoted assistant Shir, when organizing files for the website that she created for me, pointed out that I tend to crochet a lot of things that move. It's true. I crochet bicycles, cars, strollers, sleds, pedicabs, people. I've always been in motion. My work must always be moving. It is never finished -- the continuous response of the viewers is the art. My art is simply an instrument for their expressions. It proves that all things are interconnected. I want to release my art into the world where it can inspire and inflame. This train -- I was able to transform it, give it new life, but it is standing still, just like the entirety of Poland. If I had not left, I would be as stagnant as that massive relic of the past.

I do not know why I am always running, why I work on art that I can pack in a bag and take on a plane to wherever I want to create. I think perhaps it is because I must always be transforming, just like the objects that I make my palate.
Once the train was completed, I asked for a vacation: One weekend with a beautiful young Frenchman. The weekend turned into a week. When I left Paris, I flew to Barcelona to recharge with my friend and fellow street artist Miss Van. On the flight I asked myself one question: Did I have more lovers or had I been on more planes. Well, I cannot answer this. But I do know that I always get an exit row seat.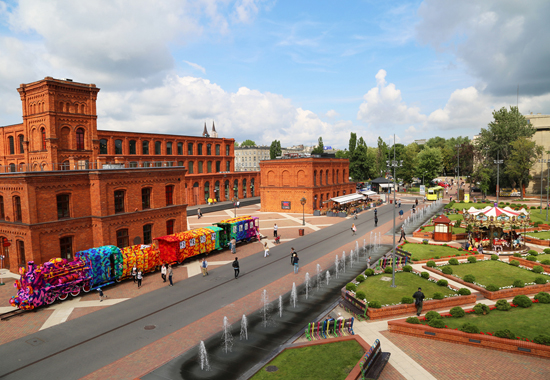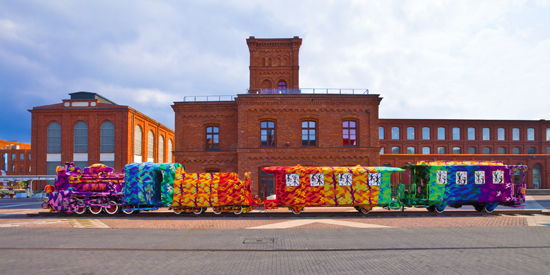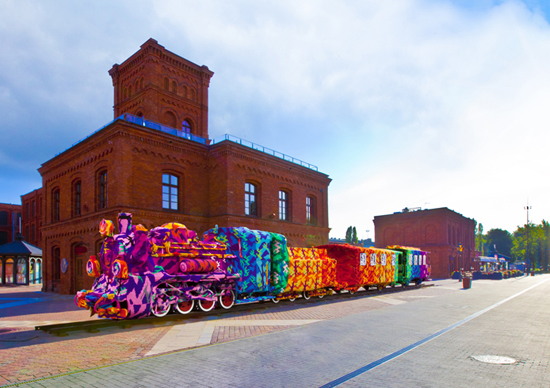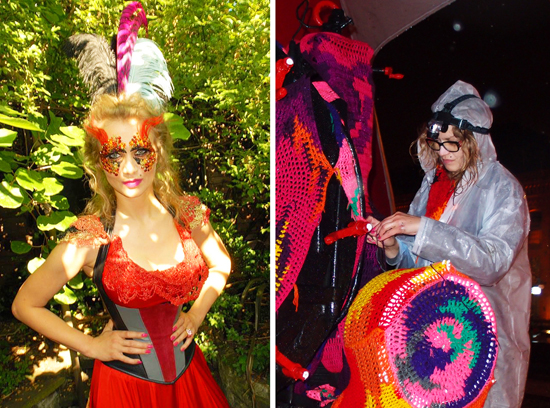 Calling all HuffPost superfans!
Sign up for membership to become a founding member and help shape HuffPost's next chapter