" The Transcending Gender Project " is a compelling new body of work that aims to celebrate transgender and gender non-conforming individuals as people, not just by their gender.
The project comes from the mind of photographer Rhys Harper, who wants to impact social change by bringing visibility to the lives of these individuals. The first exhibition of the images is slated to take place at on Nov. 8, 2014, at ArtRage Gallery in Syracuse, NY. A book is also in the works.
In order to better understand "The Transscending Gender Project," HuffPost Gay Voices chatted with Harper about how this photo series came about and the overarching goals for the project.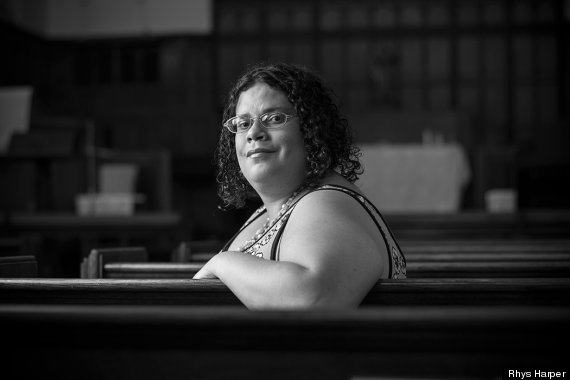 The Huffington Post: How did the project get started?The project is one I have been conceptualizing/thinking about for a number of years now, but I wasn't really in a place to take on a project of this scale. I lived in NYC for almost ten years, and moved up to the Syracuse area about two years ago. I own a portrait and wedding photography business here in the area and was recently contacted by ArtRage Gallery in Syracuse, N.Y., who wanted me to exhibit photographs of trans-identified and gender non-conforming folks for an exhibit centered around trans and gender non-conforming folks. I jumped on the opportunity to do the show, and picked up my previous plans to photograph folks immediately, and it has just taken off in an incredible way since then. In under a month we've built an audience of almost 900 on Facebook, traveled to NYC to photograph folks and photographed a number of folks here in the CNY area.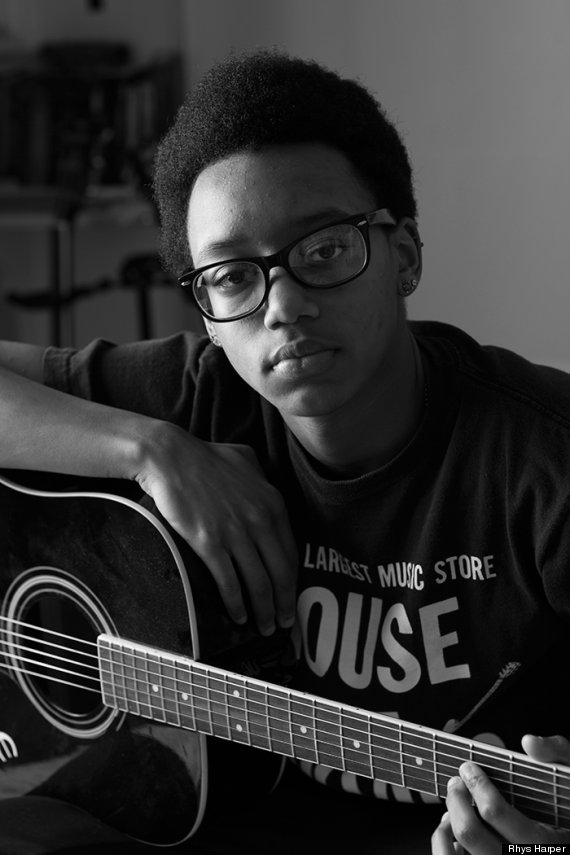 What do you hope to achieve with the project?We have big plans for this project. We are planning a major road trip around the US to photograph anyone and everyone we possibly can. We would like to publish a beautiful, hardcover coffee table book with photographs accompanied by a story about each person. Beyond that, I would really like to see these photographs exhibited in a highly visible way -– I've been thinking of a large-scale traveling photo installation on a Christo and Jean-Claude scale. Those plans are still in the works, however, I think it is important for as many people to see and experience these photographs as possible -– especially outside of the LGBTQ community.
The other thing I would really like to achieve with this project is unity within the trans community. I think we are a passionate group of people and sometimes differing opinions collide –- but it's so cool that we are such a unique and diverse group of people even within our own community –- and I want to lay aside everything and just capture people. That's it. No politics, no opinions –- just capturing each person in a way that is authentic to who they are.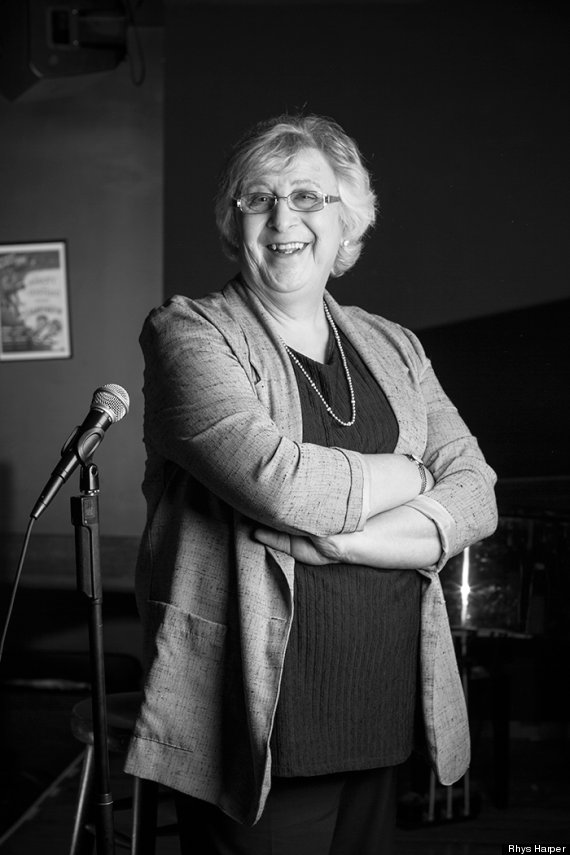 Are there particular misconceptions you're hoping to address?I want people to see that trans-identified and gender non-conforming humans are just people. We are everywhere –- we are doctors, attorneys, students, musicians, bankers, parents, brokers, teachers… we are free spirits, creative souls, world travelers, animal rescuers, performers, lovers, fighters, hopers, dreamers, movers and shakers. We, too, exist, and what we have to offer the world transcends the boundaries of gender.
I've been seeing a lot more discussion about trans rights in the media, and it's great to see more visibility, but the conversation so often turns to the physical aspects of transition and what is in someone's pants rather than what is in their hearts and who they are as people. This project is all about getting away from those conversations about the physical aspects of transition and, instead, celebrates who we are as people.
What's the most gratifying part of working on this project?I think the most gratifying work of this project is being able to photograph these people in an authentic way. To have the privilege of photographing people in a way that really celebrates who they are is so powerful and I feel honored to be able to do this work. As a kid growing up in Southeastern Oklahoma, I always had this feeling that I would get to do something really big and powerful, but I could never have imagined that it would be this awesome.
Another great aspect about this project is meeting such a diverse group of people. As I said above, we have an enormous amount of diversity within the trans and gender non-conforming community itself. Being able to meet so many people with so many different background and from different walks of life is incredible. I just love meeting and getting to know all kinds of people.
Popular in the Community