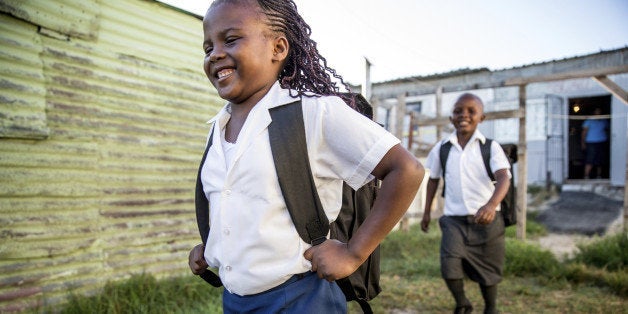 Leaders recognize young people are the future. Therefore, it is critically important for leaders to take a stand for children. Early in her life, Carol McCullar made a commitment to address the educational needs of children in her home country, South Africa. Her mission is to transform struggling readers into exceptional learners- through compassionate connections among students, teachers, family, and community. Day by day she is advancing this goal by creating beneficial learning environments for the children of South Africa.
Throughout her lifetime, Carol has always understood the importance of education. Education is not only a learning mechanism, but also an empowerment tool that inspires individuals to reach their dreams and fulfill their destinies. It is also the key to a just and inclusive society.
Educators have a responsibility to exemplify leadership in a way that serves as inspiration for all students to become leaders and change agents. Carol began her vocational journey as a school principal who served children with special needs. In this role, she witnessed firsthand the deficiencies of the education system in South Africa.
At this time, there was no scientific measurement available for assessing how many students in South Africa were unable to read. This created a leadership challenge for Carol. How could children succeed without the foundation of basic literacy? She combined her training, expertise, and passion for justice to make an impact in the educational system. Carol introduced a new scientific reading assessment method which measured the reading and writing levels of South African students. What she found was astonishing- in one second grade classroom 100 percent of second graders read below grade level and a full 50 percent could not read at all. As Carol traveled across South Africa, she documented similar outcomes related to literacy rates and educational obtainment.
"One 5th grader just started crying," Carol said because he couldn't read at all.
These experiences compelled Carol to take action. She created her own comprehensive program that would combat these figures. This was the beginning of "The Butterfly Readers Program." The purpose of "The Butterfly Readers Program" is to empower students by developing their reading and writing skills which will in turn improve the lives of the students.
The global citizen empowers others to discover the leader within.
After conducting research on South African students' reading and writing levels, Carol McCullar decided she must take action in order to help students learn, grow, and prosper. Leaders not only understand the issues, but they also create a plan that will fight the injustices at hand. Carol McCullar launched "The Butterfly Readers Program" at Athlone Girls High School in Johannesburg, and it proved to be successful. In one school after completing a 12 week reading program, 7th grade students were now reading at 9th and 10th grade levels. Schools across South Africa are now seeking to implement this reading program into their schools due to its' remarkable success.
A global citizen makes a lasting impact.
Although Carol no longer resides in South Africa, she is still an important advocate for South African schools. She moved to Minnesota and began teaching at the Lighthouse Project, a program specifically for children with special needs. She still travels to South Africa and works with schools in Johannesburg and Cape Town. Due to the success of her reader program, Carol McCullar has submitted a proposal to the Department of Education in Gauteng District which would fund 100 tutors to teach students how to read and write in South African schools. A leader never stops until the goal is completed. Carol moved over 8,000 miles away from South Africa but still leverages her time, resources, and talents for improving the quality of education in South Africa. Through her efforts, she exemplifies the qualities of a transformative educator who answered the call to leadership and took a courageous stand for children.
"Education is the premise of progress, in every society, in every family."

Kofi Anna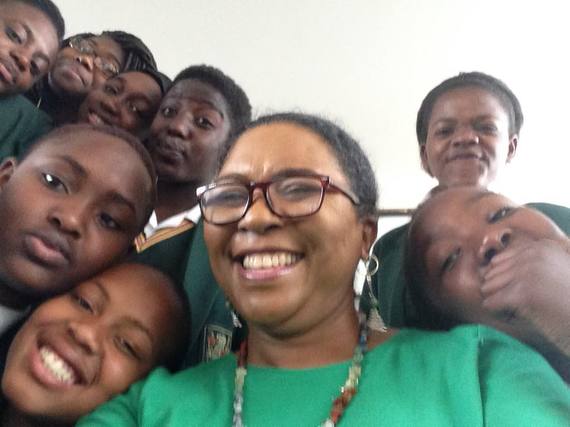 Popular in the Community