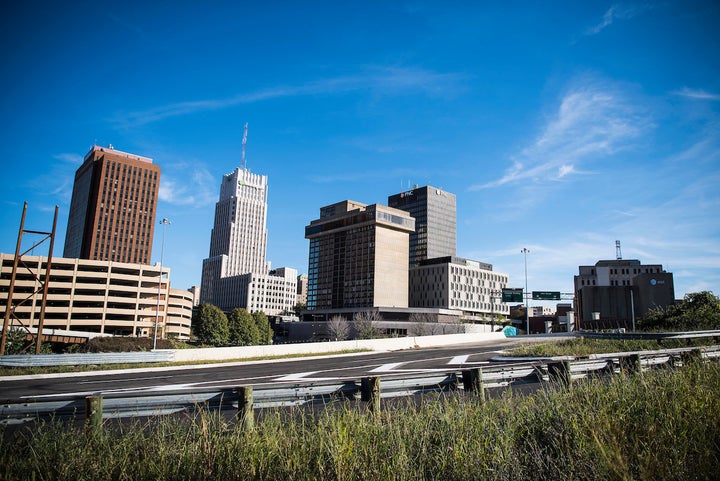 When I made the decision to run for mayor of my hometown of Akron, Ohio, I made a promise to myself and to the community to always do one thing – listen.
Listening is the most important task of any leader; it enables us to make informed decisions and meet the needs of those we serve. And true listening requires an open mind, an inclusive environment, and a commitment to civility.
Without an open mind– listening isn't sincere. Without inclusion – listening isn't equitable. And without a commitment to civility – listening isn't effective. However, with these core values in place, listening can be the most powerful tool for progress in any community.
As mayor, I make an effort to enter every conversation with my staff, our residents or our businesses with an open mind. In my first term as mayor, I've had the opportunity to hear thousands of pitches, proposals, and suggestions that range from conventional to way outside the box.  
As government leaders, we tend to be naturally risk-averse. But good ideas, even brilliant ideas, sometimes come in unusual packages. Ideas that initially strike us as improbable or unusual can turn out to be the innovative and revolutionary new ways of thinking that make us better.
Open-mindedness requires a willingness to question the status quo. In my first two years as mayor, the city has engaged in a systematic, community-based assessment of our strategies and plans, to allow the opportunity for fresh ideas to take hold.  
A shining example of how Akron is fostering a culture of open-mindedness,  is Bounce, Akron's Innovation Hub, which we launched this fall— to give creative thinkers, corporate leaders, and entrepreneurs a place to test ideas and collaborate in an open, innovative, and supportive environment.   
I've witnessed this open mindset reap great benefits for our community, and I look forward to the positive impact it will continue to have in moving us forward.
HuffPost is hitting the road this fall to interview people about their hopes, dreams, fears ― and what it means to be American today.
In my 20 years of public service, I've learned that effective leadership requires more than just taking in the comments and feedback that the public brings to your door.  It's relatively easy to listen to the folks who stop me on the street, comment on social media, or calls or send letters to our offices. However, meaningful listening requires asking for the feedback of those who would never consider reaching out to City Hall.  That is why my staff and I work diligently to engage with those in our community who may not realize that their voices matters, and involve them in decision-making on issues that affect them.
I am proud to say that in Akron, we deeply value all of the diversity that our city has to offer.  We are a Welcoming City to immigrants and refugees, we recently enacted comprehensive non-discrimination protections for all our residents, and we have diverse neighborhoods, classrooms, and halls of government.
However the unfortunate reality is that historically disadvantaged groups are less likely to have access to the resources and networks that can elevate their concerns and issues to those in positions of power.  
That is why I am committed to bringing together individuals with different ethnic, religious, economic, political beliefs, and cultural backgrounds to find common ground and ensure our entire community feels involved in Akron's future.  To promote equity and inclusion, the city actively seeks to do business with minority- and female-owned businesses, appoints diverse members to cabinet, boards and commissions, and works closely with groups that serve our New American population.
Listening cannot be effective unless we all have equal access to making our voices heard.  It is only after everyone has a seat at the table that we can move our community forward together.  
Before I took office, I issued a Civility Accord for the City of Akron as a framework for respectful public discourse in our city.  I am proud to say that I have upheld my promises to honor dissent, speak truthfully without accusation, and avoid rhetoric intended to humiliate or embarrass.   
However, it is difficult to listen when words are spoken with indignation or contempt. This is why we must maintain civility and respect in all our interactions, no matter the circumstances. Respecting the rights of others to hold differing viewpoints, while advocating for our own ideals, makes us better leaders and better human beings.
Just last week, the Love Akron Network, a local faith-based non-profit, announced the launch of the Center for Civility, in Akron.  This grassroots effort aims to make Akron famous – not just for being the home of LeBron James, Alcoholics Anonymous, and the rubber industry – but for a culture of mutual respect and courtesy.  I'm proud to be partnering with Love Akron to make this vision a reality.
Akron is a thriving community on the cusp of our next great revitalization.  We have accomplished great progress over the last few years in housing, economic development, education, technology, infrastructure, environmental stewardship, and public safety. As Mayor, I will work tirelessly to ensure that we all share in the benefits of this success by keeping an open mind, promoting inclusion, and maintaining a commitment to civility.
Despite the divisive nature of the current national public discourse, I am more certain, now than ever, that we have much more in common than we realize.  By truly listening to one another, I believe we can address our challenges and seize opportunities that will result in genuine progress for our communities and our entire country. To empower positive change, I urge public leaders to harness the transformative power of listening. I've chosen to start in my own hometown.
REAL LIFE. REAL NEWS. REAL VOICES.
Help us tell more of the stories that matter from voices that too often remain unheard.
BEFORE YOU GO