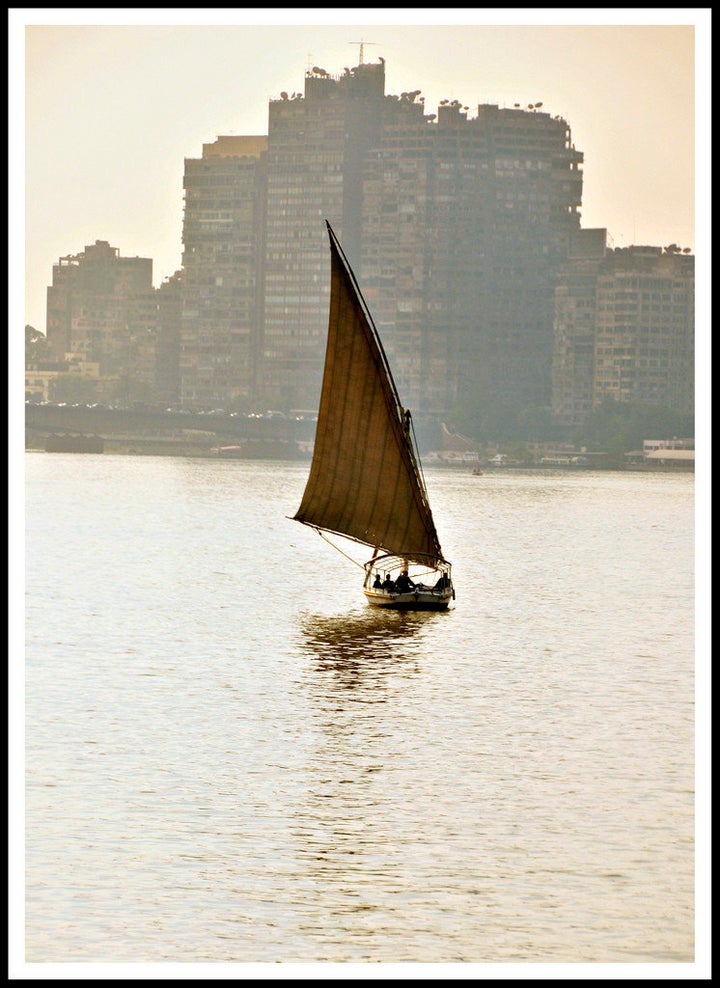 The Travel Detective is never one to lead people into danger, nor is he willing to buy into fear-mongering. A frequent traveler to Egypt, Peter reports on travel safety on the ground in Cairo and throughout the country.
I've been traveling to Egypt since I was 24 and I can never get enough of it. One thing is consistent: Every time I tell friends I'm going to Egypt, they always say: "Be careful," "Be safe" or, quite recently, "Are you nuts?"
I am not crazy. I've always said that the best time to visit a destination is immediately after a civil disturbance or a natural disaster. The worst four-letter word starting with "f" is "fear," and Americans know no shortage of it when it comes to making their travel choices. They are directly motivated by it. I put my money where my mouth is...and I go.
From the moment most Americans land at the airport in Cairo, there is a certain anxious feeling that surrounds visitors. For the few American travelers visiting the Egyptian capital, the questions are somewhat obvious: Is it safe? Will the streets be occupied by Army troops?
But, it's the first question that YOU are asked that sets the tone: "Where are you from?" Guess what, when you say America, a smile emerges from the person who asked you. "We are honored that you are here. Thank you so much for coming to our country. Thank you...we NEED you!"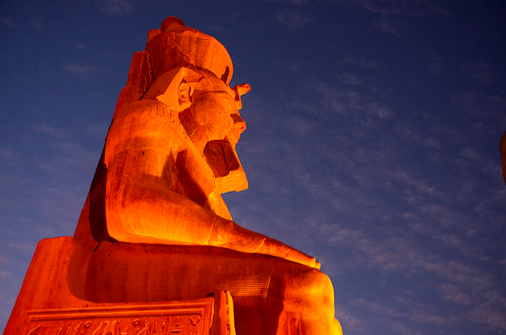 Within minutes, it becomes clear that Egypt is, indeed, safe. That the streets are only dangerous because of the usual chaotic Cairo traffic and you're in for a treat. Since the revolution started January 25, 2011, not a single American tourist has been killed.
What does that tell you? That when the going gets tough, the smart travelers get traveling. And they then have an amazing, affordable, life-changing experience. It's more than just being the beneficiary of a buyers' market. It's seeing a place the way it was meant to be seen, with no crowds, better deals and better service.
People are truly happy to see you and they show it. And from the moment I arrived, I knew I had made the right decision to come.
I flew in Cairo stayed at the Four Seasons hotel on the Nile. Occupancy was about 40 percent in high season. I went to the Pyramids. Nearly deserted. I went to the Khalili bazaar, one of my favorite shopping destinations, which was empty so storekeepers were more eager than ever to make me a deal on anything. Then I flew to Luxor and boarded Uniworld's MS Tosca for a cruise on the Nile.
There are about 400 ships set up for cruising the Nile, but only about 40 are currently operating. That's how much tourism has dropped since the Arab Spring began about a year ago.
"We have dropped 85 percent," Akram, my guide on the ship told me. "And in a country where so many of my fellow citizens depend on travel and tourism to feed their families, this has been a disaster."
At one point a few months ago, the MS Tosca left the dock in Luxor with only six paying passengers. "We decided to operate anyway," said one of the ship's officers, "because we needed to get the message out that we were in business, that Egypt was safe." The passenger numbers have slowly come back up, but the number of Americans cruising is still hardly registering.
Slowly but surely that word is getting out (emphasis on the word slowly). Not once during my trip on the ship did i feel in any danger. Not once did I feel threatened or compromised. Instead, I, and my other passengers (mostly German, Swiss and French) were showered with service and legendary Egyptian hospitality.
My guides on the ship -- Akram and Mohamed -- were more than mere tourist guides. They were cutting edge egyptologists who didn't just point things out at the iconic sites like the temples at Karnak, but took me deep inside to explain the granite etchings and the nuances of color still visible on the columns.
The cabins on the 3-year-old ship were surprisingly spacious (and even featured real bathtubs), satellite television and the Internet (connectivity is always a necessity for me). The food was excellent, and there's even a spa on board (and the top deck features great sun areas and a sizeable pool. And for the moment, plenty of space and no crowds.
The bottom line here: now is the time to go to Egypt. Take that Nile cruise. Bookend your trip with a stay in Cairo. Visit the Egyptian museum on Tahrir square. Get out to Giza, and, while you're at it, try the Japanese restaurant at the Four Seasons. Excellent.
And if you're friends think you're crazy for going, look at it this way: Pack some common sense, be willing to immerse yourself in the culture then realize that you'd be crazy not to go.