When spring rolls around, it isn't the cherry blossoms blooming or the ground defrosting to let tulips break through in their splendor that I await with bated breath. It's instead the Tribeca Film Festival, an event that has come to represent the uniqueness, the courage and the glamour of NYC since its inception, in 2002.
Having just kicked off its fifteenth edition, this year's Tribeca Film Festival, or TFF as New Yorkers and film insiders alike call it, has the usual powerful line-up of varied narratives, documentaries and shorts, all framed by talks, red carpets and junkets. If you are a cinema lover, TFF is where you come to celebrate your passion. It's as simple as that.
Yet behind the scenes, it's the Tribeca Film Institute that really makes the magic happen. You see, as a cinema maker, TFI is the ideal one-stop-hub where you come to let your movie dreams come true. Year after year, whenever I watch a great documentary, or a feature with insight that helps me understand the world, or even something as simple as a film made by a woman in a world that is so typically male-dominated, I find some mention of the Tribeca Film Institute in the credits. In the early days, I would gush like a proud older sister, because as a tried and true New Yorker, I've always found what TFI and TFF represent hits really close to my heart. By now, I've become more quiet, I no longer let out a giggle of joy whenever I happen upon the name. But the feeling remains, along with incredibly pride -- it's no secret, the Tribeca Film Institute represent the best the movie business has to offer.
For example, these days we are bombarded with talk about diversity. The Oscars weren't "diverse" enough, only 6% of the big movie blockbusters are helmed by women, Cannes has hardly a female filmmaker featured in their selection, Arab actors can't get any roles other than playing a terrorist on Homeland, and a whole cacophony of similar complaints. So, while the rest discuss the issue, or in the case of Cannes simply bypass it with grand smugness, TFI does something about it.
This year's Tribeca All Access grants aim straight for the heart of the matter by announcing proudly: "TAA Celebrates 13 Years of Support for Underrepresented Scripted and Documentary Filmmakers." See what I mean? No talk, just action.
Among the ten grantees "from communities largely underrepresented in the industry," are a narrative feature from Jordanian producer Rula Nasser about four sister searching for their missing father, titled Daughters of Abdul-Rahman and directed by Zaid Abu Hamdan; The Rosenbergs, a narrative directed by Sophie Barthes, co-produced and starring Elisabeth Moss, about the convicted Russian spies, as seen through the eyes of wife Ethel; Solace, also a narrative directed, written and produced by Tchaiko Omawale, co-produced by and starring Hope Olaide Wilson, about a 17-year old and her dubious neighbor's joint journey of self-discovery; documentary Losing Sight of Shore, directed and produced by Sarah Moshman, with executive producers Audra Smith and Courtney Smith, about the extraordinary journey of four brave women who set out to row the Pacific Ocean from San Francisco to Australia; and documentary Whose Streets?, directed and produced by Damon Davis, co-directed by Sabaah Jordan and produced by Sabaah Jordan and Flannery Mille, a firsthand look at how the murder of one teenager became the last straw for a community under siege.
I was lucky to connect with the filmmakers of two projects in this year's grantee list, Love Comes Later writer and director Sonejuhi Sinha, about a young South Asian woman who upon arrival in the US finds herself fighting for a chance, and Aman and Zeshawn Ali, the brother-duo directors and producers behind documentary feature Two Gods about a group of Muslim morticians in Newark, NJ who unite to fight... death.
I also got some wonderful insight about the program from Anna Ponder, Executive Director of TFI, and Amy Hobby, the Vice-President of Artist Programs. It is within their words and thoughts that I found my own personal answers, about why TFI continues to be a pioneering establishment in the world of cinema with a conscience.
What personally attracted you to this year's ten projects selected?
Amy Hobby: Complex characters! And a lot of exceptional parts for women and stories about women who are tough as nails.
What does the opportunity of being a part of this program mean to your film?
Aman and Zeshawn Ali: Remember when Jay-Z introduced the world to Kanye West by bringing him out on stage at a concert and putting a Roc-A-Fella chain around his neck? The rest was history.
That's what Tribeca does with filmmakers. As we embark on our first feature, it couldn't be more necessary for us to understand that we have a lot to learn -- and to be able to do so with an institution like TFI is incredible. It gives Two Gods a momentum that has only enhanced our creative process. We're thrilled to be able to connect with people in the program and at this year's festival to help us navigate our project through the rugged terrains of the industry that can often be daunting for people like us starting out.
When you hear the name Tribeca Film Institute, what are your ideas about the organization?
 
Sonejuhi Sinha: Tribeca Film Institute represents an institution dedicated to discovering diverse, fresh, new voices and perspectives that are pushing the craft of storytelling to new heights. Some of my favorite independent films in recent years, like Una Noche and Five Nights in Maine, were supported by TFI. TFI represents relationships. They are dedicated to supporting TFI filmmakers in having sustainable film careers beyond their first feature and their first festival experience.
Anna, your work as well as education background are so diverse, so perfectly complete to then have taken you into the film world. Do you think that coming from a place of diverse knowledge helps you in this TFI role, and how?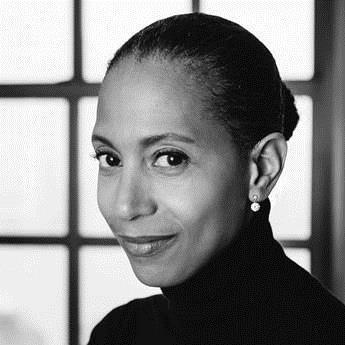 Anna Ponder: Absolutely! In my life, the purpose of education has been less about mastering specific subject matter and more about learning how to think -- about anything. Making decisions relies on the gathering and processing of information, e.g., knowing what questions to ask and of whom as well as differentiating between the salient and the superfluous. I developed these skills as a graduate student -- researching and questioning everything. But the skill set is generalizable and valuable in nearly every professional environment. My work background has been another education. From the presidential campaign trail to hedge funds in 2008, I've learned a thing or two about thinking on my feet, managing challenges, and understanding people from every corner of this country and every corner of the globe. On the campaign trail, you engage with people of every background. You listen, learn, and develop empathy because their stories are compelling and important. All stories are. Stories are a rich currency that can bridge divides and build community. I understand this because of the plurality of my experiences. And I've brought this context with me to TFI, where I'm fortunate to work with and champion exceptional storytellers every day.
To the filmmakers, could you talk about why you chose your project, at this time?
Aman and Zeshawn Ali: Two Gods started with our introduction to one of the Muslim morticians in Newark, Brother Rashad, a casket maker. We thought his story was fascinating, but after learning about all the work these morticians are doing by bringing young men to work in their funeral homes, we knew this film was important. The black and Muslim identities are both at the forefront of many of our headlines and issues in American society today. This film explores how people are doing things to change that, to discuss the issues head on, and create lives better than the ones society has given them.
Sonejuhi Sinha: At a time when our country is polarized on the issue of immigration reform, I believe stories like Love Comes Later provide crucial perspective on the 12 million undocumented people living in America. My main character's desire for financial independence and love is both utterly personal and undeniably universal. Stories like Love Comes Later are critical to help us understand the changing world we live in today.
Amy, what do you look for in the perfect TAA project?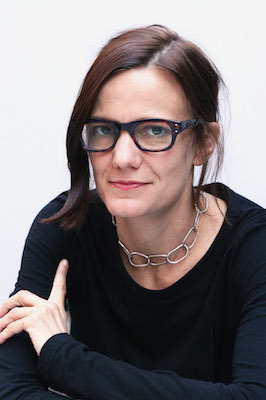 Amy Hobby: Most of all we look to support storytellers who are seriously under-represented in our culture. We get excited about filmmakers who take on challenging material or maybe it's the same story but a completely fresh way into it. The story of the Rosenbergs is not new in our culture but when we saw a project that told the story (2016 TAA grantee The Rosenbergs) through Ethel's eyes -- from the woman's point of view -- that was exciting to us. We put a huge emphasis on the people behind the projects and interview finalists in person (or on Skype). When we met the filmmaking brothers Zeshawn and Aman Ali (2016 TAA grantees for Two Gods), we were floored by their ability to talk about a body of work beyond the current project. We hope to continue guiding these filmmakers throughout their careers.
Diversity. A word that is thrown around a lot these days. But the truth is that in a place like NYC, and as a result at TFI, diversity is a way of life, we all come from different backgrounds, a true melting pot. This year's projects prove that, in a way. Anna, can you talk about your own thoughts on the diversity issue?
Anna Ponder: I'll be honest. I'm not a fan of the word diversity. It's seemingly become code for "corralling the 'other' (i.e., non-white, non-male, non-hetero, etc.)." I prefer the term plurality. Our mission at TFI -- through TAA and all of our programs -- is to work to ensure that a plurality of storytellers' voices and perspectives reaches a plurality of audiences. You're right that, in a city like New York, there are people from nearly every conceivable background. However, proximity in and of itself is neither engagement nor understanding. You can walk past a person ten times a day, seven days a week, and never bother to notice her/him. As a city, state, country, and planet, we have a long way to go with regard to understanding, valuing, and respecting each other. Stories help. Film and new media are powerful platforms, and we strive to harness that power to connect people and address social issues meaningfully.
And finally, are there projects from last year's TAA in this year's Tribeca Film Festival line-up?
Amy Hobby: Yes -- Women Who Kill participated in our TFI Network market through TAA last year!
All photos courtesy of the Tribeca Film Institute, used with permission.
Calling all HuffPost superfans!
Sign up for membership to become a founding member and help shape HuffPost's next chapter