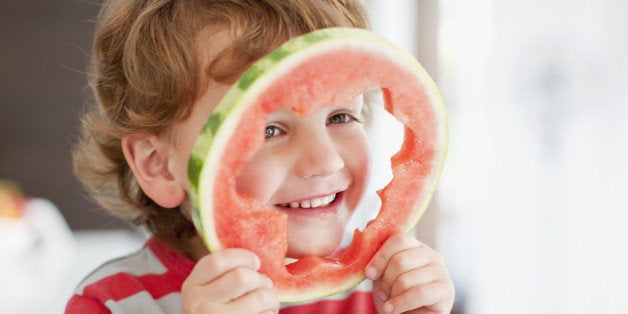 We all want to raise healthy, happy, gregarious, confident children. Remember, your child's sense of self-love is taught, it is not a "given." As parents, we are responsible for teaching our children to love themselves. The number one way we do this is by loving ourselves. If, as parents, we are not taking care of ourselves, but are taking care of everyone and everything else, we are teaching our children that love comes from the outside and/or only comes through "doing" for others. This is how we raise our children to be people-pleasers, or we raise children with an unbalanced sense of entitlement.
Modeling Self-love means that we, as their adult parents, live our lives first. We take care of our time, we are responsible, organized, healthy and passionate about who we are in the world; we work hard and we make quality time for our friends, family and children. If we are doing any less than this but demanding all of these traits in our children, we will not see them manifesting in our children. Children watch. Children do what we DO, and do very little of what we SAY. If we are not happy with what we see in our children, in terms of attitude, responsibility and being grateful, then we have to look deeply at ourselves and what we are modeling for them.
The best gift you can give your child is to love yourself. What a vision for a child to see their parents get up and be passionate about who they are as individuals. Each parent gets prepared for the day, goals and agendas are set, there are workouts to be had, healthy food to eat, structure in the home and there is an energy of "we all have a special purpose in this world." If you have a purpose and you live that out as an individual and encourage this through how you live, talk, love and express yourself, your children will follow suit. They will live up to the standard of love you have for yourself and the love and discipline shared in the home.
Related