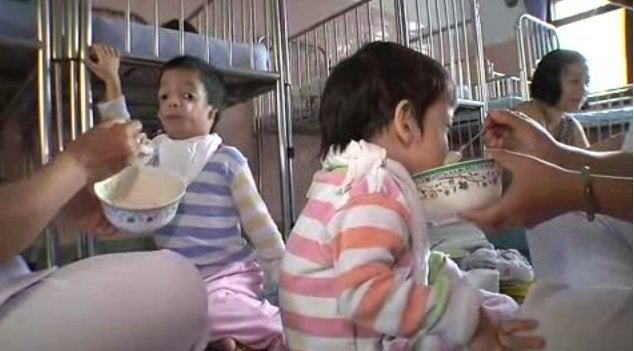 This is the final blog post in the series of my trip to Viet Nam to learn about the lingering effects of Agent Orange.
The trip has ended; I am still suffering from jet-lag in my New York apartment, well aware that I will continue absorbing and learning in the months ahead. The one clear lesson is this: After the war, any war, so much is left behind, so much to clean up, so much not to repeat. We are used to the idea that the troops come home, victorious or not, and we all move forward with our lives. In fact there is so much left to be dealt with from psychological illnesses for all the troops and their families to environmental, health, and humanitarian concerns for those left in the country of the fighting. Thirty-five years later, seeing the horrors of Agent Orange I know in spades that this war is not yet over.
Hanoi was a shock. Here was this city of evil from my past that suddenly metamorphosized into a literal palace of beauty, history, and energy. Being there was like being in a brilliant module reflecting all that one might hope a city could be. People dancing and exercising, smiles everywhere, beautiful lakes that pervaded the landscape, bicycle and motorbikes moving like one might imagine they would move in a video game. What could one envision? I realized that even though I opposed the war, even though I knew that our country would frame Viet Nam and Hanoi in the worst possible light, I took the bait and fell for it. That city was a great one and I have been to a lot of them. Being there taught me one more time -- political perceptions are to be challenged, not trusted.
Our last days in Hanoi were filled with meetings with Vietnamese officials, the American ambassador who seemed only cursorily interested in the Agent Orange legacy (not sure why but it was clear from the way he spoke and the things he said) and lots of conversations about what we might be able to accomplish back in America. There was a plan that was going to be presented soon which was the product of a lot of work by the U.S.-Viet Nam Dialogue Group on Agent Orange. The group was made up of prominent citizens, scientists, and policymakers from both nations whose mission was to come up with a doable plan that could engage both governments in beginning the process of finding some kind resolution, even if partial, for the awful humanitarian and environmental effects of America's use of Agent Orange during the Viet Nam war. One last thing -- our group also had fun.
As I think about it all today I know there is so much to do. Supporting the plan, spreading the word of what has occurred there, bringing some solace to a nation that is still feeling the pain inflicted over thirty-five years ago. Memory is a powerful companion. The Vietnamese I met have imprinted on my synapses the memories that they have retained for a very long time. Their agony is now my agony and our job, my job, is to help ameliorate and respond to the challenges we left there. Am I up to it? Only time will tell. I hope so not only for the sake of the sufferers but for the sake of our country and frankly for the sake of myself. If I do nothing, that will say more about me than I want to know.
Calling all HuffPost superfans!
Sign up for membership to become a founding member and help shape HuffPost's next chapter