According to cOutsource founder, Sal Sarosh, Mid-size and enterprise customers have largely stayed away from using freelancing platforms.
Although many companies continue to find success with outsourcing a lot of their work, according to Sarosh, the outsourcing structure, as it is today does nothing to offer larger firms the reliability they need. The need for innovation makes a turn over a less strategic option at a time when IT is strategic again.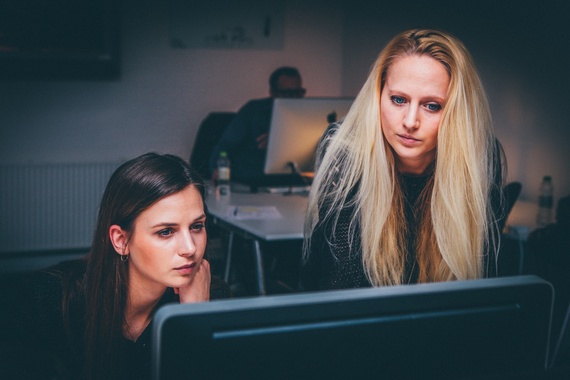 Outsourcing is not a new phenomenon, it has been around since the mid-1980s. Companies in search of new ways to cut costs and to increase efficiency decided to outsource the work with the understanding that technology was a cost of doing business.
Why has the tide turned against IT outsourcing? The idea only made sense when companies viewed technology as a cost of doing business. The rise of digitization, big data analytics, and cognitive technologies has made IT strategic again. And it is often difficult to get innovative, differentiated outcomes when you turn IT over to someone else.
The unreliability of Outsourcing
Over the years, IT outsourcing vendors opened up offices in locations around the world looking for the best and brightest. This approach resulted in some success and enabled organizations to tap into a global pool of talent that was not available before. However, this model has now saturated and cost for IT outsourcing has gone up significantly, and quality of talent has come down drastically.
On the one hand, companies that outsource work do not end up getting their dream team of A+ players with both large and small outsourcing vendors. While smaller consulting firms have only limited talent and end up using not so qualified resources for projects, large enterprises tend to keep the billable rate high and use more junior talent for most of the work. On the other hand, companies end up paying way more money than they should. Some of the reasons for this are most consulting firms are bloated and end up with huge hierarchies that are not required. Other reasons are the need to maintain US-based sales teams and huge infrastructure costs.
Enterprises have not adopted freelancing platform due to several factors. First, most enterprise projects require more than one or two resources and need someone to manage these resources. Usually, freelancing platforms do not provide access to a team. Second, managing freelancers from around the globe, given time zone, culture and communication challenges, becomes a nightmare and very few companies have had success with this. Third, even if companies overcome the first two challenges, there is no guarantee for the quality and security of the work product, and there is no one neck to choke to ensure deliverables are met. Finally, the reliability of the talent through a ranking system has not created the trust required for them to adopt these platforms.
Creating a pool of verified project managers with the ability to manage enterprise size project work.
We are providing a reliable and trusted way for enterprises to adopt freelancers. This is achieved by providing verified project managers in the US who compete with each other for enterprise project work. The best among them chosen by the customers are provided with tools and other freelance talent to manage the entire project. All project managers are background checked by us for communication and leadership skills and are experts at managing global teams. The global pool of freelance talent is verified by us for authenticity and filtered by the project manager for skills, talent, and fit for the project. Customer's benefit from on-demand access to a labor force that is truly global, when they need it, where they need it and with the skills they need; trust and accountability comes through the project manager. In short, we have redefining IT outsourcing like never before.
We source a large pool of freelance talent in a wide variety of skills. Usually, this is done by posting ads on LinkedIn and other channels, direct solicitation through various channels, network effects, and other channels. This pool of talent is then verified for authenticity by validating their identity (i.e drivers license, etc). Once the freelance pool is verified, they compete with each other for the enterprise project work through profile and background, contributions to discussions, and direct interaction with project managers through the platform.
In addition, project Managers go through additional background check and interviews to make sure they have the communication, leadership skills required for the job. All project managers are based in the US and sign Non-Disclosure agreements with personal liability to ensure confidentiality of the information provided by the customer. Project managers compete with each other for enterprise project work, and the winning project manager is provided with the choice of freelancers they can select from and manage the work. The platform has ranking and rating of all freelancers, access to LinkedIn profiles of freelancers, and audio/video/chat integration between customers and project managers, and between project managers and other freelancers so they can discuss the project and shortlist the talent.
Calling all HuffPost superfans!
Sign up for membership to become a founding member and help shape HuffPost's next chapter