Everyday I see more crowdfunding campaigns cross my social media feeds and inbox. All I see is cash flow, and in this case, cash flowing out of everyday people's pockets. You know if you've read my book, The Cold Hard Truth: Men, Women and Money, that I loathe the little ways that money goes to die. I call it Ghost Money. Well, when you're running a crowdfunding campaign, the typical platform fee of 5 percent, amounts to $50 on a $1000 campaign -- that's $50 gone from your pocket. Ghost money.

Last season on Shark Tank, I invested in the crowdfunding platforms Honeyfund and Plumfund. What I loved about this company is that they've found a way to bring everyday crowdfunding for weddings, honeymoons, anniversaries, birthdays, hardships and more to the masses, without the 5 percent!

When I spoke with co-founders, Sara and Josh Margulis, about the 5 percent, here's what they shared with me: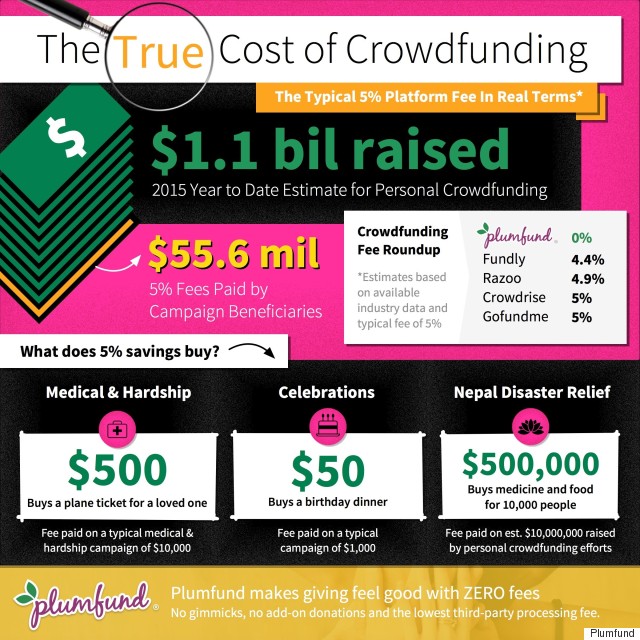 So next time you need to crowdfund a life event, project, or cause, please do me a favor and let your money live! Honeyfund and Plumfund both work in the US and Canada. Both platforms work in both the US and Canada.
Calling all HuffPost superfans!
Sign up for membership to become a founding member and help shape HuffPost's next chapter