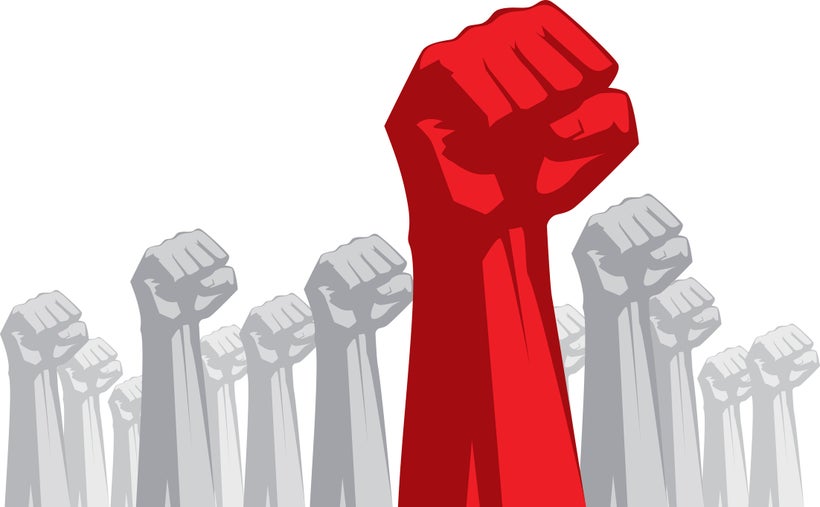 I will discuss the meaning of "The Revolution Will Not Be Televised" from the perspective of one who was actively involved in left-wing campus politics at the time the poem/song was released. Matthew Daneman's characterization of rejection seriously understates the beliefs, the desires and the anger that were operating at that time (understandable - he wasn't there to experience it). I can remember honestly believing that the U.S. would have a revolution - must have a revolution - because manifest injustices simply could not be allowed to continue. (Only when I left school and reentered the broader world did I realize how extreme and unrealistically idealistic we were.) But for hard-core Black leftists, there was much more anger, and and the need for revolution was much more intensely felt. So, with the Black population of the U.S. as the primary audience for "The Revolution Will Not Be Televised":
They would not see the revolution on television, because they would be making the revolution, themselves, in the streets.
The Beverly Hillbillies, etc. were objects of irrelevance and disdain - even if they were on TV, there would be no reason for Black Americans to watch them, much less care about them.
And if the revolutionaries succeeded, they would take out (destroy) the traditional TV networks (not to mention the police and every other unjust aspect of U.S. society), meaning that the (traditional) networks would be incapable of televising the revolution once it arrived.
This question originally appeared on Quora - the place to gain and share knowledge, empowering people to learn from others and better understand the world. You can follow Quora on Twitter, Facebook, and Google+. More questions:
Calling all HuffPost superfans!
Sign up for membership to become a founding member and help shape HuffPost's next chapter
This post was published on the now-closed HuffPost Contributor platform. Contributors control their own work and posted freely to our site. If you need to flag this entry as abusive,
send us an email
.