Chicago mom Jeanette Taylor-Ramann is fed up with the indecision over the now-closed Dyett High School, and she's calling out the leaders behind it.
Since the Chicago school officially closed this year, its fate has remained in limbo as officials decide the next steps. Chicago Public Schools appears to be considering a number of proposals, one of which would privatize the school and another that would keep its open-enrollment status.
Taylor-Ramann, who has been participating in a hunger strike over the issue since Monday, told HuffPost Live that local organizers have been outspoken about their hopes for the school, but administrators are dragging their feet.
"We've had over six town hall meetings, and the community has spoken that they want this school to be open-enrollment, a global leadership and a green technology school, but we're being ignored by our Alderman Will Burns and our Mayor Rahm Emanuel," she said. "CPS canceled a meeting that was supposed to happen Aug. 10, and they were supposed to make a decision on Aug. 22. They pushed it back an entire month [to Sept. 15], and that's just not good enough for parents in the community."
According to Taylor-Ramann, race has played a part in the silence from the mayor's office.
"The true reason is the color of our skin. We are not valued in the city of Chicago. Low-income and working families are not valued here," she told HuffPost Live's Josh Zepps.
In the event that Dyett High School remains closed, the lack of local school options could have a dire impact on her family and the rest of the community, Taylor-Ramann added.
"If we don't get this school, my daughter will have to travel 16 miles -- that's two busses and a train -- to get to school," she said. "That's not bad parenting. That's not her not being a great student. That's her living in a city and a district that doesn't value her because of the color of her skin."
Watch the HuffPost Live interview about Chicago's Dyett High School above.
Sign up here for Live Today, HuffPost Live's morning email that will let you know the newsmakers, celebrities and politicians joining us that day and give you the best clips from the day before.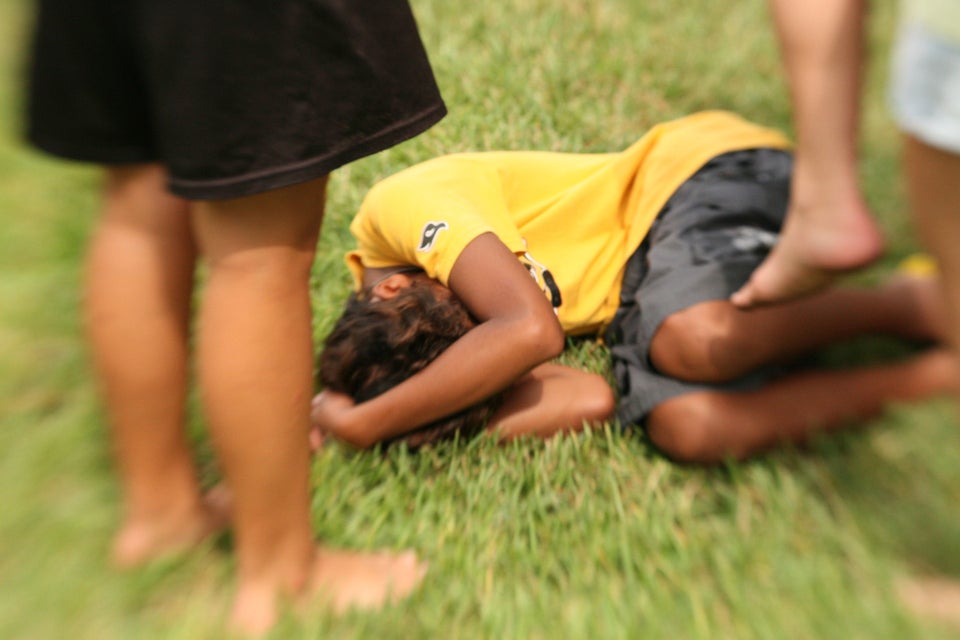 Fighting Racism And Discrimination Everyday
Popular in the Community