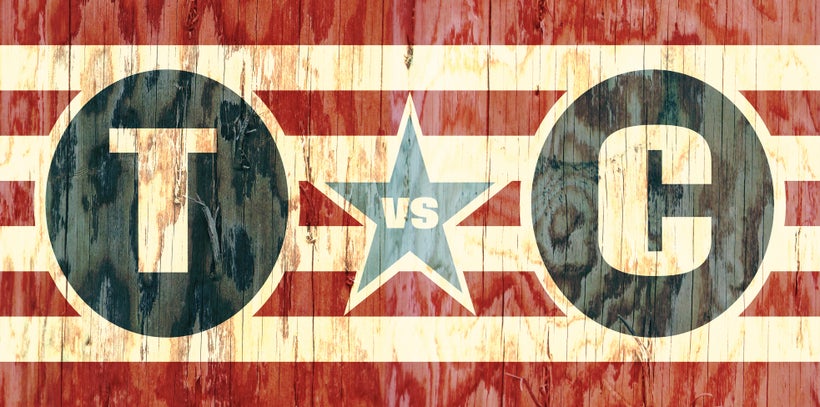 Amidst the increasingly distasteful clamor that is currently engulfing the presidential campaigns of both Donald Trump and Hillary Clinton, it could be easy to lose site of where the candidates stand on mental health.
Regardless of your opinion about who should be President, if you are a mental health advocate, there are points from both campaigns that bear a closer look. When it comes to ensuring effective services and supports for families who have loved ones with mental health challenges, politics should take a back seat to getting what is best for families.
Donald Trump Position on Mental Health
Bipartisan Reforms in Congress, Strengthening HIPAA – In the one paragraph that specifically addresses mental health, Mr. Trump mentions "promising reforms being developed in Congress that should receive bi-partisan support." Along with that is a reference to the need for stronger HIPAA guidelines, when Mr. Trump states, "Families, without the ability to get the information needed to help those who are ailing, are too often not given the tools to help their loved ones."
Medicaid Block Grants – Advocates should note that Mr. Trump also promotes the concept of Medicaid block grants to the states, writing that "The state governments know their people best and can manage the administration of Medicaid far better without federal overhead."
Alarming Views on Mental Health by Campaign Leadership – Perhaps the most troubling statement concerning the Trump position on mental health comes not from his Health Care Reform document, but from a sentence in an email sent by Steve Bannon, CEO of the Trump campaign. In the email, discussing the possibility of getting behind Paul Ryan's efforts to overhaul the mental health system, Mr. Bannon nixes the idea and says, "I've got a cure for mental health issue. Spank your children more."
While we don't know if Mr. Trump shares this position, the fact that the highest leadership in the Trump campaign are making statements like this suggest that mental health advocates who support Donald Trump have an important opportunity to educate the campaign about the complexities involved in mental health reform. Long gone are the days of suggesting that mental health challenges can be dealt with by just "spanking your children more."
Hillary Clinton Position on Mental Health
Hillary Clinton has produced a 12-page document titled Hillary Clinton's Comprehensive Agenda on Mental Health. The Clinton plan provides a detailed review of structural changes in the mental health service delivery system that will need to be addressed to achieve true comprehensive reform. A few of the highlights include:
Integration of physical and mental health – Clinton recognizes the critical importance of promoting the integration of physical and mental health, with a strong emphasis on early diagnosis and treatment.
Focus on early intervention – I was pleased to see that in her plan, she is encouraging an increase in the set-aside in the Mental Health Block Grant for early intervention, and even further, moving its status from set-aside to stand-alone program. The only way we will achieve meaningful mental health reform is if we devote the resources necessary to intervening early with a focus on positive mental health.
Expanding reimbursement structures – Clinton astutely recognizes the importance of expanding reimbursement structures in Medicare and Medicaid for collaborative care. We have a drastic shortage of behavioral health providers in this country and creating and implementing new payment models is a must if we are going to support an effective behavioral care workforce to reach those families in most need of mental health services. As well, Clinton calls for supporting the creation of high-quality, comprehensive community health centers in every state.
There are more detailed recommendations in the Clinton plan, but I chose these three as examples that could and should be shared goals across both campaigns.
Advocates supporting Trump or Clinton – doesn't matter to me. What does matter is that advocates get behind some solid proposals for improving the mental health service delivery system in America. The Clinton plan has some excellent points. Share them widely.
Calling all HuffPost superfans!
Sign up for membership to become a founding member and help shape HuffPost's next chapter
This post was published on the now-closed HuffPost Contributor platform. Contributors control their own work and posted freely to our site. If you need to flag this entry as abusive,
send us an email
.