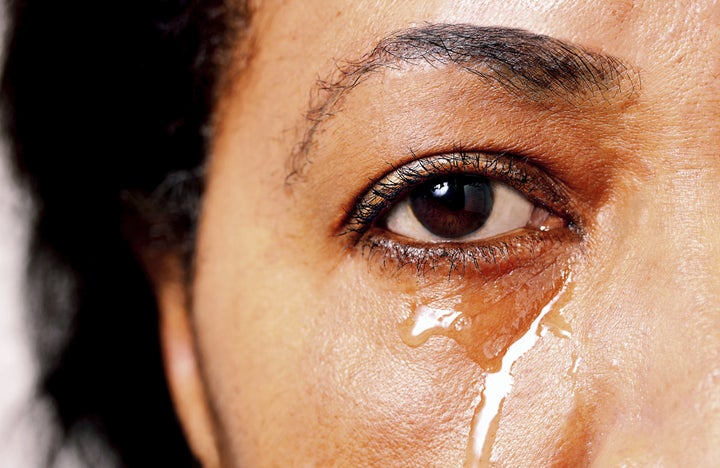 Many years ago, an abusive ex broke into my apartment after stalking me for a year. He'd broken in while I was out of town. Fortunately, he was discovered and forcibly removed by the police. However, he was released from custody the same night. I went to the police with my parents to file a police report the next morning. While there, I told the officer of an opportunity I'd received to leave the state. She said leaving was best because the police couldn't help me unless he harmed me. Fortunately, I had a little cash, friends and family. "Luckily," I had the resources to save my life. I left.
Did you know that according to the Department of Justice (DOJ):
Young women between the ages of 16 and 24 experience the highest rate of intimate partner violence, almost triple the national average
51% of college males admit perpetrating one or more sexual assault incidents during college
Males commit 83% of spouse murderers and 75% of dating partner murderers
1 in 5 women and 1 in 7 men have been victims of severe physical violence by an intimate partner in their lifetime?
Domestic violence accounts for 14% of all homicides in the U.S. And most of the victims are women. These statistics prove that Gender Based Violence (GBV) is a serious and pervasive problem across the country. But we don't need statistics to tell us that. We hear about it on the news, in our families and college campuses. While GBV violence happens across race, class, and ethnicity it disproportionately impacts women of color. In fact:
Black women are disproportionately more likely to be criminalized by the legal system – despite encountering higher levels of domestic violence
Immigrant survivors (whether documented or undocumented), already fear deportation. Threats of calling the U.S. Immigration and Customs Enforcement (ICE) or threatening to have the survivor's children taken away is a long-standing tactic used by many abusers to keep their partners in line
Black women being murdered at a rate 2.5 times higher than white women
Transgender survivors are currently more likely to face threats/intimidation, harassment, and police violence within IPV.
Joe Biden and the Violence Against Women's Act (VAWA)
Drafted by Joe Biden, the Violence Against Women's Act (VAWA) was crafted to address and eliminate GBV. VAWA passed in 1994, is reauthorized every five years with bipartisan support and has saved countless lives. VAWA funds domestic violence shelters, sexual assault agencies, male victims, children, campus programs, elderly survivors, and those with disabilities. It also assists with attorney fees, provides immigration protection for human trafficking, housing assistance, covers the cost of cities and counties hiring detectives and prosecutors specially trained in sexual assault, domestic violence and more. Additionally, the 2015 reauthorization of VAWA sanctioned tribal courts to prosecute non-Native American men who abuse Native American women on reservations.
The Administration and Abused Women of Color
The proposed elimination of VAWA funding and the Affordable Care Act (ACA/Obamacare) by the current administration would be devastating for victims, their families and communities. Domestic violence shelters have made the difference between life and death for survivors.
The current political climate has increased distrust of law enforcement and the criminal justice system in many communities of color – making them less likely to reach out for assistance when violence occurs. Since the election, we have already seen batterers becoming more emboldened, increased hate speech and hate crimes. Reducing or eliminating VAWA will undoubtedly result in: higher rates of violence directed toward African Americans, immigrant populations, transgendered women of color, Native American survivors, survivors from Deaf and hard of hearing communities in addition to decreased support to enforce laws that protect domestic violence survivors from housing discrimination by landlords, social services agencies, and entities with long histories of discrimination against communities of color Without VAWA victims will die. Period.
Repealing the Affordable Care Act
Among other things, The ACA assists survivors with services to treat prolonged medical conditions linked to abuse. Repealing this Act could result in:
Women who've experienced domestic violence no longer qualifying for the tax penalty exemption for being uninsured currently afforded under The Act
Survivors losing much needed medical assistance, screenings and counseling, basic information, including how a patient's health concerns may relate to violence and referrals to local domestic violence support agencies when patients disclose abuse currently available under The Act
Women who could obtain their own insurance while separated or in the process of obtaining a divorce staying in violent relationships because their children are covered by their partner's health insurance.
Women across the U.S. are more likely to be assaulted, killed or raped by someone they know than radical Islamic terrorists. This Administration repeatedly tells us that their intent is to keep Americans safe. Last I checked-survivors of domestic and sexual violence in this country are American citizens. How will cutting VAWA make them safe?
Fortunately, groups across the country are responding to the proposed cuts including the Fraternal Order of Police – a group that endorsed the Republican candidate during the campaign. Chuck Canterbury, President of Fraternal Order of Police stated, "We would oppose any loss of federal funding on these grants or other DOJ grants that enhance the ability of Law Enforcement to perform their jobs," in a statement to BuzzFeed after news of the proposed cuts surfaced.
It is ironic that a President billing himself as the "Law and Order President" would propose cuts that reduce the enforcement of law. Is it possible that the current administration does not consider violence against women a crime?
Popular in the Community