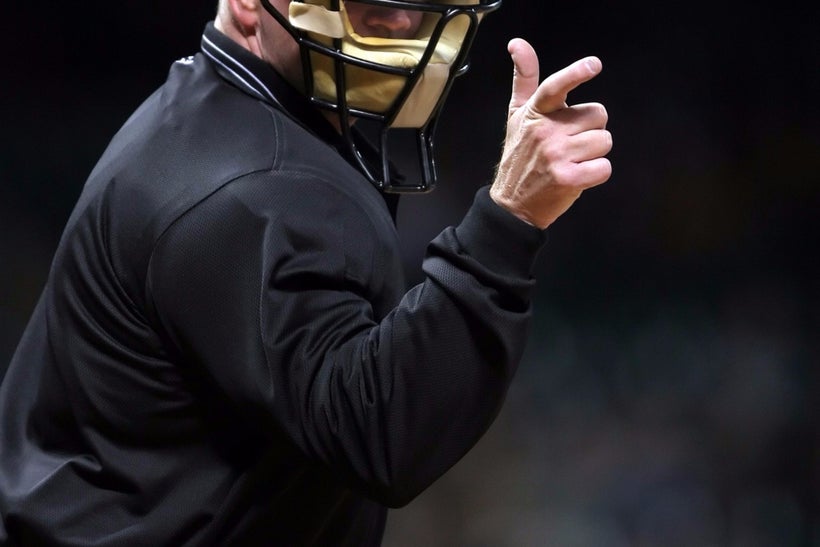 Confirmation hearings have begun amidst the Trump transition for some appointees this week. Education is in the batter's box with Betsy DeVos practicing her swing before being peppered with what might amount to 'curveballs' from the Senate Committee on Health, Education, Labor and Pensions. The Committee has delayed confirmation hearings one week, giving DeVos extra time to rehearse her approach to the education 'plate.'
For those of us steeped in the business, policy and practice of U.S. education we all must wait.
Some of us will use this time to soak up the current administration and current policies refusing to look at the change in weather patterns. Many hoping that the status quo will remain and we will get our turn in the batter's box before too long.
Some thought leaders will take to their keyboards intent on authoring the next chapter of U.S. education building narratives of connection and hope, while many will staunchly direct the opposing script laying the groundwork for future battles.
Have you, as an interested party, decided your affiliation?
Which dugout are you sitting behind and how strongly do you support the strategies and tactics of your team facing crucial decisions in the educational system?
I contend that, for many Americans and those interested in the outcomes from outside our borders, most of us struggle to comprehend the system we are in and the changes we should or should not be examining with a new administration set to take charge.
The concerned parent, community member and even business owner struggle to wrap their mind around our education system. The players, the score and where the 'games' are even played to impact their children and students at-large.
What they do know remains buried in data-filled-reports comparing the U.S. to countries from around the world.
What they see are familiar numbers purporting average student outcomes. Averages that depict our educational system as needing severe assistance from an uber-talented hitting coach. All on the assumption that data points and averages provide sufficient and realistic snapshots of performance, let alone subsequent responses to change future reports.
The next administration may, in-fact, be centrally focused on School Choice. They may be more public about public-private-partnerships in education and focused on the integration of alternative funding resources to drive change. The teaching unions hope that focus remains on the support of teachers while innovators clamor for reduced red tape ensuring that edtech can more quickly impact the field-of-play.
What we need are active, not passive citizens concerned with the education narrative moving forward regardless of who the committee confirms to drive U.S. education over the next four years. The Trump effect on education has yet to take shape but the players are assembling as the umpire dusts off home plate ready to call out to you and me - "Play ball!"
The calendar and chill in the air might denote winter, but spring training lies before us as we examine the game(s) ahead for education.
More Articles & Information
Audiences have enjoyed education interviews with the likes of Sir Ken Robinson, Arne Duncan, Randi Weingarten, Sal Khan along with leading edtech investors, award-winning educators, and state and federal education leaders. Berger's latest project boasts a collaboration with AmericanEdTV and CBS's Jack Ford.
Calling all HuffPost superfans!
Sign up for membership to become a founding member and help shape HuffPost's next chapter
This post was published on the now-closed HuffPost Contributor platform. Contributors control their own work and posted freely to our site. If you need to flag this entry as abusive,
send us an email
.