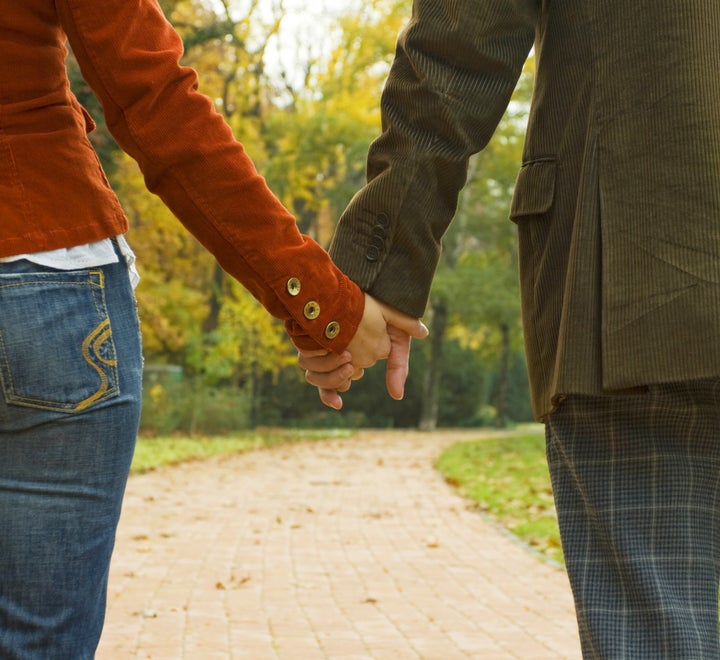 There are several types of professionals that one should never lie to and those people include your accountant, your doctor, your lawyer, your hit-man and your wedding planner. Being shady, leaving out details (aka lying by omission which still is lying, OK?), or sidestepping these people because you "know better" is a recipe for disaster. Furthermore, it makes absolutely no sense to be dishonest with these people especially when you're paying them to take care of your needs and wants.
Ever see a court drama where some witness on the stand says something and the attorney looks to his client and asks "why didn't you tell me that?" Then the music swells, the camera comes in for a close up and a look of panic crosses the client's face. Yeah. That is a situation that could have been avoided with a little honesty. But being open and honest is hard for a lot of people because trusting someone else with your life and/or the details directly affecting it, isn't always so simple.
Meanwhile, people will trust Web MD to diagnose themselves, reviews written on websites with lawsuits against them for fraud (you know the one), and google for the best way to calculate their deductions. Then they all take to social media about how the advice they followed from frick and frack of the interweb was wrong and now they're in a jam and need everyone to feel sorry for them.
I don't feel sorry for these people. Ever.
Here's the deal: hire a professional, pay for a professional, trust the professional.
I get that expecting anyone to trust someone so easily is a huge favor to ask. But if you're all about trusting those stupid stories on Facebook and don't even look up the author or do a quick "snopes" fact check, then maybe, just maybe, trusting a real person that makes their living on the subject you need help with, isn't such a hard concept to grasp. I mean honestly, why are you paying an accountant to tell you what you are allowed to deduct if you're just going to try and take those deductions anyway?
In order to gain someone's trust, it's important to show that you are reliable and have integrity. Oh, and that you're not an incompetent moron. You need to know more than the person hiring you and you need to have the resume to back it up. On the flip side, the client needs to be honest with themselves if any of that stuff matters one bit. If I have a client constantly bucking me, constantly coming at me with bullshit they read on the internet, lies their friends have told them about their weddings or any other garbage like that, you know what I want to say?

You do you, boo boo.
Because I care about my clients and I care about every detail of the wedding. I just wrote an article last week about how the wedding is not the most important day of your life because that is what I believe. I believe it's about the marriage, it's about the two people that fate brought together despite all odds, and it's about celebrating that love with those people that those two people love (or have to invite due to parental pressure).
What does that mean? It means that I care way too much and my heart and soul are way too invested in the couple and in their day to sit there and listen to "but my friend said..." because I guarantee you every penny that you are paying me, double or nothing, that your friend is a liar and doesn't care half as much as I do. Those articles you read on the internet don't care about you either. So, while I appreciate that trusting me, the person you just met, that you know nothing about past the research you have done, is a crazy favor to ask: I am asking it.
It is the ultimate trust fall. You have to trust that your wedding planner will catch you.
This is and will continue to be the reason I have "broken up" with clients over the years. I ask that my clients trust me with the details of their wedding. This means trusting that my vendor recommendations are the best ones, my advice is based on experience, and my words are not bullshit. I mean, for crying out loud, I don't even accept commission so that pretty much means if I say to stay away from a particular DJ or to consider one venue over the other, I have my reasons and none of them include my bank account growing.
I've heard the excuses "it's not that I don't trust you", "I don't want you doing more work than you have to," etc. and they are all crap. If you can't trust a professional to be a god damn professional, then don't hire the professional. If you want control, that is 100% acceptable and you should take it and keep it. You, in your heart and in your gut know if you can trust a wedding planner. I mean really trust. Not just "half-ass trust when the planner tells you what you want to hear" trust. I mean, "gives you a vendor you've never heard of, a flower/linen combination you cannot picture, and a timeline you can't ever imagine working" kind of trust.
Leo and Kate jumping off the Titanic trust.
This isn't to say that you should do whatever the wedding planner says. Absolutely not. Planning and designing a wedding is a collaborative effort. So if you have questions, ask them, and if you have opinions, state them. Work together with your planner, not against your planner. We know when you think we are lying. We know when you think you know more than we do.
And personally, I know, and it rips my soul, when you don't trust me. Because why the fuck am I even here then? To direct traffic on the wedding day? Pass.
My vow to you is that I'll let you stay on the floating door and out of the freezing ocean should we hit an iceberg. But you have to trust me first.
And if you fall, trust and believe, I will catch you.