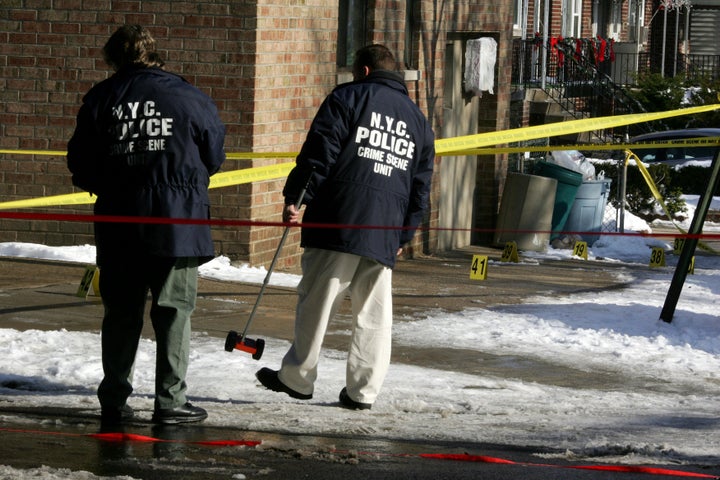 When it comes to understanding the 2009 statewide crime statistics that the New Jersey Attorney General's Office released this week, it's helpful to keep in mind Mark Twain's saying about the three kinds of lies: "lies, damn lies, and statistics." This principle applies fully to crime statistics and how government portrays them to the public.
New Jersey law requires each of the state's 500-plus police departments to submit monthly reports on the number of murders, rapes, thefts, assaults, burglaries, auto thefts and arsons committed and solved; the number of arrests; and the age, gender, race and ethnicity of each person arrested.
Then, every autumn, experts apply analytic tools to those monthly reports to interpret the significance of the information. The State Police calculate the number of crimes committed annually in every municipality, the annual rates of specific kinds of crime per 1,000 people, and the annual clearance rates of individual police departments. This data tells us about the rise and fall of crime rates, both statewide and for individual municipalities.
Quite often, the statistics our officials highlight tell only one part of the story. Using the state crime report, and supplementing it with specific requests for each department's monthly crime reports under the Open Public Records Act, residents can see these statistics in context.
The story for 2009 is this: compared to 2008, crime statewide was down in every category. In 2009, 3.1 violent crimes (murder, rape, robbery and aggravated assault) and 20.8 nonviolent or property crimes (larceny-theft, burglary, auto theft and arson) were reported per 1,000 people. In 2008, that rate was 3.3 violent crimes and 22.9 nonviolent (property) crimes.
Unfortunately, in certain places, like Newark, the picture was not so rosy. Newark, the state's largest municipality, has spent decades fighting off a reputation for high crime. So understandably, Newark Mayor Cory Booker trumpeted the city's 21 percent drop in total crime since his administration took office in 2006.
However, not all types of crime have dropped consistently. In recent years, more serious crime -- murders and rapes -- has risen in Newark. In 2008, there were 67 murders; in 2009, that number increased 19 percent, to 80. The 52 rapes reported in 2008 ballooned in 2009 to 70, a 35 percent increase. The bad news continued in 2010: as of October 31 of this year, murder is up 16 percent and rape, 9 percent, compared to 2009.
Even worse, what police officials don't acknowledge is that Newark continues to struggle with its murder rate, which in 2009 was almost eight times the state average.
The news is not all bad. Nonviolent crime such as burglary, robbery and auto theft fell in Newark between 2008 and 2009. However, New Jersey as a whole saw a greater reduction in rates nonviolent crime. Statewide, in 2009, burglary and robbery each fell 8 percent, and auto theft decreased by 23 percent. But in Newark, burglary fell only three percent, robbery was down only 5 percent, and auto theft dropped by only 17 percent. When this occurs, citizens need to know this information and ask their local officials asking why crime-fighting efforts have fallen short of statewide averages.
Moreover, the crime statistics touted by our public officials do not reflect the clearance rate, that is, what percentage of crimes the police solved by arresting a perpetrator. For example, the state crime report shows that statewide in 2009, 53 percent of murders and 58 percent of aggravated assaults were solved. In Newark, however, only 32 percent of murders and 44 percent of aggravated assaults were solved. The clearance rate, of course, does not tell us how many of those arrested were convicted at trial or pleaded guilty. When that is considered, the numbers would be lower still.
Our officials have a duty to make honest and forthright statements to citizens, but citizens have a responsibility to check officials' statements for accuracy. When our leaders declare that crime is down without acknowledging ongoing problems in crime trends, they do a dangerous disservice to the community.
REAL LIFE. REAL NEWS. REAL VOICES.
Help us tell more of the stories that matter from voices that too often remain unheard.