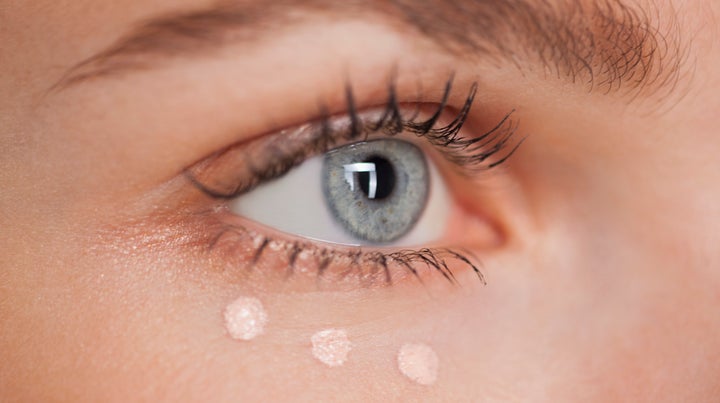 Dark circles are easily one of the most annoying skin issues on the planet. They're nearly impossible to cover up, incredibly difficult to prevent and can make you look like you haven't slept in days. Most of us simply surrender to the fact that they exist. Going deeper into the problem seems like a lot of work.
To help solve the mystery of under eye circles, we turned to the pros for help. We spoke with both an aesthetician and a makeup artist to get the 411 on dark circle treatment, prevention and, of course, cover up. For the short version, check out the infographic below for key tips and tricks. For the in-depth scoop, continue on to read more about our chat with the experts.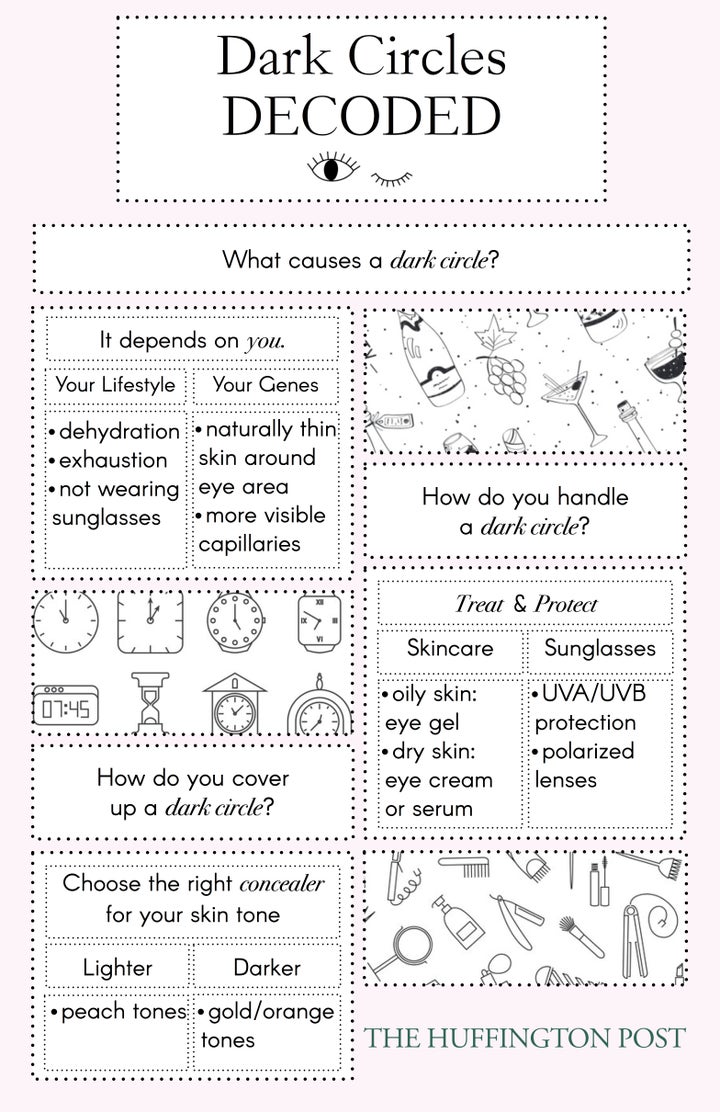 According to Vanessa Hernandez, skincare specialist and celebrity aesthetician for L'Oréal Paris, the secret is knowing your skin. Hernandez explained that while dark circles are definitely influenced by lifestyle -- mainly our hydration levels and how much sleep we get each night -- often times they're out of our control. "Lots of times it's hereditary," she notes, meaning some people were born with thinner skin around the eye area than others. This makes the area look darker and more purple because the blood vessels shine through the fine barrier.
But just because our genes play a big role doesn't mean we shouldn't continue to properly maintain the skin around our eyes. No matter your skin type, Hernandez emphasizes the importance of good skincare: "It's never too soon to start using an eye cream, morning and night."
Hernandez also advocates for products that have caffeine in their formulation. "It hyper-activates [our skin] to produce more collagen and help elasticity." It's also a tightening agent that works on and beneath the surface of the skin by constricting the blood vessels around the eye area, making them less visible.
Perhaps the most surprising tip Hernandez shared with us is her opinion on wearing sunglasses. Skipping out on shades leaves the skin around our eyes more vulnerable to UVA and UVB rays that cause dark spots and wrinkles. Hernandez says we should all invest in a good pair of sunglasses with UVA/UVB protection and polarized lenses. We'll take this as an excuse to go shopping ASAP.
Knowing the anatomy of a dark circle is great, but most of us are really curious about how to make them look invisible. We've got you covered there too (no pun intended). In our quest to completely understand the dark circle, we also chatted with celebrity makeup artist Fiona Stiles.
Stiles shared with us two amazing tricks. The first deals with the method of application. She finds it easier to use a brush when applying concealer: "I find I get more control and can vary the coverage more precisely when I use a brush. I always apply concealer after foundation and then very lightly powder afterward." This routine will help keep the area nice and covered throughout the day.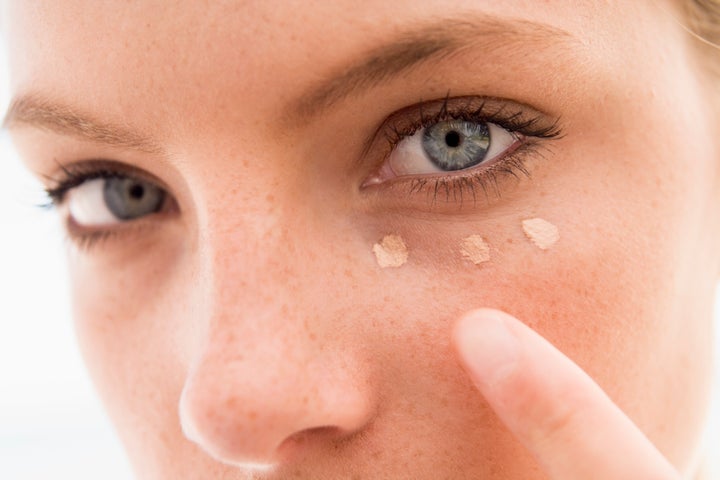 Stiles likes to use a liquid luminizer under the eye area as well. This helps reflect light and promote a more bright and youthful appearance. We love the A.C.E. Illuminating Eye Treatment by Onomie for its subtle iridescence and boost of vitamin C.
If you prefer concealer, though, Stiles emphasized the importance of picking the right shade: "For paler skin tones I look for peachy colors. The peach color cancels out the blue, neutralizing the area. For darker skin tones I look for concealers that will lighten and brighten, with a more golden/orange undertone."
If you're in the market for a new concealer, check out some of the gems we are obsessing over here at HuffPost Style: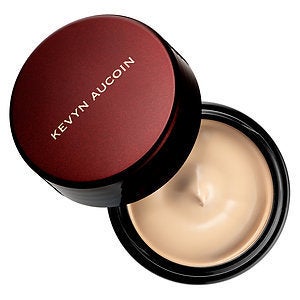 Editors' Picks: Concealers
Related