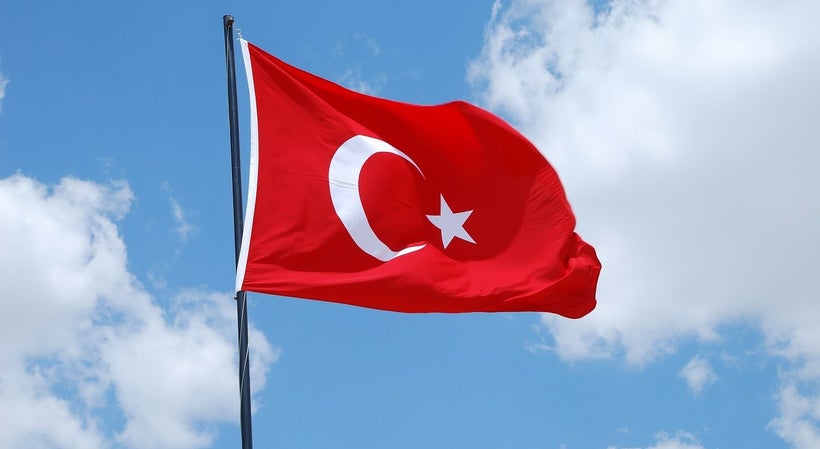 Written by Karen Mesoznik
Internet freedom in Turkey is in trouble.
In their recently released Freedom on the Net 2016 report, Freedom House, an NGO that monitors freedom and democracy around the world, just declared Turkey to be "Not Free".
This comes as no surprise in light of the fact that Turkey has been waging an ongoing war against the Internet, with multiple and persistent blocks on the world's leading social media networks and online resources.
Unfortunately, with respect to Turkey's precarious state of online freedom, the writing on the wall appeared quite some time ago.
In 2014, Turkish President Recep Tayyip Erdogan went as far as to say he was "increasingly against the Internet every day." During March of that year, when speaking about Facebook and YouTube to a rally of supporters, President Erdogan adamantly stated: "We will wipe out all of these." Just two weeks later, prior to local elections and following the leak of potentially incriminating audio recordings, Twitter was blocked for several hours. One week later, YouTube was blocked as well.
A similar block was enforced in April 2015. After photos of a prosecutor taken hostage and killed by militants began circulating on social media, Facebook, Twitter, and YouTube were all shut down. The government demanded these networks remove these photos, and shortly after they complied, the sites went back online.
Now, more than one year later, it seems there's no end in sight.
The most recent widespread Internet block took place just a few short weeks ago, on November 3rd, when WhatsApp messaging, Twitter and Facebook and YouTube were all completely shut down. This followed the detainment of 11 Members of Parliament from the pro-Kurdish People's Democratic Party (HDP), including the party's co-leaders Figen Yuksekdag and Selahattin Demirtas. The HDP party, the third largest party in the Turkish parliament, known for defending the rights of Turkey's Kurdish minority, women, gays and workers and accused of having ties to the outlawed Kurdistan Workers Party (PKK), is likely seen as a threat to Erdogan's now delicate balance of power.
One mere month before this latest wave of censorship, the Turkish government blocked Google Drive Dropbox, OneDrive and Github. Many suspected this was done in an effort to prevent the 17 GB leak of 57,623 emails belonging to Berat Albayrak, Turkey's Minister of Energy and Natural Resources and President Erdogan's son-in-law. According to the Daily Dot's review of the leaked emails, the exchanges exposed the dark underbelly of the Turkish government's pro-government propaganda efforts, and its silencing of media criticism and opposition.
Prior to this, social network outages also occurred following a bombing in the capital of Ankara and during the Istanbul airport terror attack. In the case of the airport attack, the Turkish government maintained the blocks were for "national security and public order."
Yet during the July military coup, it seems President Erdogan had a change of heart. Instead of stamping out social media, he turned to it, appealing to the Turkish public by tweeting to his then 8.6 million Twitter followers and posting on Facebook. The Financial Times also reported that when the Imams called citizens out to the street at Erdogan's request, the outpouring of public support was amplified by pro-government demonstrators broadcasting via Facebook Live and Twitter's Periscope app.
And so, the ugly truth about Internet freedom in Turkey: sometimes it actually does exist, but only when in suits those in power. For the everyday citizen, it can disappear at a second's notice and often at the times when they need it most.
But here's another truth: that doesn't have to be the case. Fortunately, there is a way for Turkish civilians to claim their right to online freedom and not have this access be dictated by the whims of the government. And this is a VPN.
A VPN, Virtual Private Network, allows netizens to browse through a secure encrypted tunnel and change their location online. While most people recognize VPNs as a convenient tool for expats to access content from back home, or for privacy-conscious browsers to secure data online, for citizens that live in highly restricted countries, the benefits can be even more powerful. A VPN can offer the key to valuable Internet access, anonymous browsing and freedom of expression online.
--------------------------------------------------------------------
The author, Karen Mesoznik is the Inbound Marketing Manager at SaferVPN. SaferVPN is a VPN provider that has partnered with Movements.org to launch #UnblockTheWeb, an initiative that provides dissidents in closed societies around the world with anonymous, unrestricted access to the web.
Crowdsourcing the struggle for human rights. Be part of the solution at Movements.org. The views expressed are the author's own and do not necessarily represent the views of Movements.
REAL LIFE. REAL NEWS. REAL VOICES.
Help us tell more of the stories that matter from voices that too often remain unheard.
This post was published on the now-closed HuffPost Contributor platform. Contributors control their own work and posted freely to our site. If you need to flag this entry as abusive,
send us an email
.