Back in August 2015, I took the plunge and left the Philippines for South America with no clear idea of when to go back home.
When people asked me when I planned to go back, I would say, "In 2 years or 3 years, who knows?"
Prior to my South America trip, the longest I've been out of the country was 70 days in Europe, and around 4 months in Asia traveling with someone.
In both instances, there were times when I was so homesick I wanted to go home immediately. If I couldn't travel continuously for four months without feeling homesick, I thought, how would I ever fulfill my dream of long-term travel?
I need not have worried; six months after I left the Philippines last year, I still wanted to continue traveling.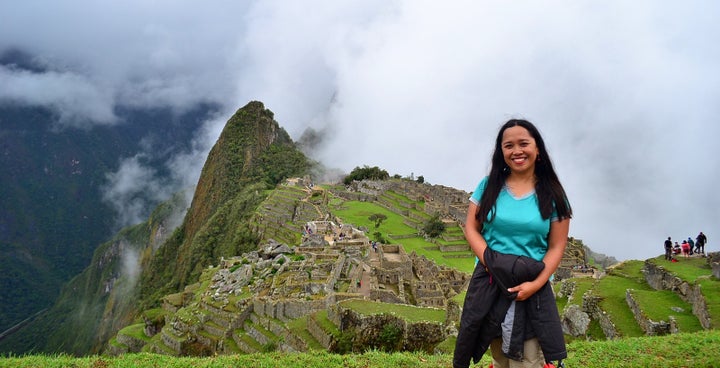 The difference? When I left in August, I knew I wasn't coming back soon. I had a weeklong garage sale and sold a lot of my stuff, found a house sitter/cat sitter for my two kitties, consolidated my finances, and paid my mortgage in advance, among many other preparations.
In short, I was physically, psychologically, and financially prepared for long term travel. That made all the difference.
When I tell people I'm traveling long term, they always express envy. You're so lucky you get to travel full-time! or Wow, you're so blessed! I've dreamed of doing that for a long time but I never had the money/time/courage/push/etc.
Well, the truth is, long-term travel is not all sunshine and roses. There are many downsides to it, too, that other people just gloss over. All they see is the glamour of moving from one country to another. Here, then, is The Truth about Long Term Travel.
You will miss a lot of things from home.
You will miss a lot of things when you travel long-term. All that's familiar, you will leave behind. You will miss spending time with parents and siblings, miss nephews and nieces growing up, and miss attending your friends' special occasions. You will miss pets and neighbors and you will miss celebrations and milestones.
Make sure you're ready to miss all these things before you leave! I was basically prepared emotionally, but when New Year's Day rolled and I was the only one up doing the countdown, I couldn't help but wish I were back home.
In the Philippines, everyone would be welcoming the New Year with food, music, and lots of noise. In the United States where I spent the holidays, it was just a regular day, nothing special.
You will have to get used to unstable income on the road.
Travelers from Western countries save up for months, then take off traveling for a year or more. When their money is gone, they go back to the US or Australia to repeat the process. It can be done and it is done by a lot of travelers I've met.
For us Filipinos, however, it can take an awfully long time to save as much as our American and Australian friends have in a year, so rather than wait to save enough, just learn skills you can use on the road.
I'm a writer and editor, so I work online. Others I have met give massages or make and sell jewelry, cut hair or do Tarot reading, conduct yoga classes or teach alternative healing. One Argentinean I met in Paraty, Brazil, even made car stickers and sold them.
Bottomline: Find something you can do, any skills you can develop, to earn a living on the road.
As a freelancer, however, I find it hard to work while traveling sometimes. You're on the bus or plane for hours, or been sightseeing the whole day, and when you arrive at your hostel, you're just so tired you don't want to do anything other than put your feet up and relax.
When I traveled with someone in Bolivia, he had a daily itinerary for us for the whole month, and I never felt as exhausted as when I traveled with him. I lost a lot of paying opportunities then because I was constantly drained from traveling. (Here's a toast to slow and solo travel!)
You always have to keep track of your budget.
Traveling long term is not all about partying every night, or staying in swanky hotels and sipping on piña colada by the beach. Unless you're a millionaire, of course, or if you have rich parents who can bankroll your trip.
I don't. For a long time, I've worked in non-profits and barely made ends meet. I do have a small savings, but what I use in my trip is the income I get from online work (e.g., editing, writing, virtual assistance with WordPress sites, social media). My blog pays for itself; I earn just enough from it to pay for its expenses (e.g., hosting, domain, occasional tech support).
You may know how to travel on a budget, but you still need money. You have food, transportation, and accommodation costs, not to mention fees to historical sites and such. If you want to stay on the road longer, learn how to budget.
You're willing to do anything to save on accommodation costs.
Well, within limits, of course. I have cleaned rooms, washed dishes, manned the hostel reception, and looked after kids and cats, all in exchange for free accommodation for a couple of weeks or so.
I use Workaway to find volunteering gigs in exchange for a place to stay. The site is not only for 20- or 30-somethings; a couple I met from France were in their late 40s and they, too, traveled through South America by finding volunteer work. You basically work for 20 hours a week in exchange for accommodation.
You will find that daily sightseeing can be tiring.
I have friends who have said that they don't believe in slow travel, that they can see easily 10 cities in 10 days. Sure, if you're only traveling for a couple of weeks or so, why not? You do have to maximize your time.
But if you're traveling for months, or years, that kind of pace only leads to a quick travel burnout. There can only be so many churches, so many ruins. Do it often enough, and even the most beautiful site can become just another view to take a picture of, share on Instagram, and then forget.
To avoid burnout, there were days when I did absolutely nothing. I just stayed in my hostel, worked, or watched something online. It's why I love slow and solo travel; there's no pressure to go out and do something when I feel drained and exhausted and would rather rest.
You will make a lot of short-term friends.
Last year, I wrote this on Facebook:
When you're constantly traveling, it can be hard to form lasting friendships. You meet in a hostel or in a bus and you don't see each other again. Once in a blue moon, however, you meet someone who gives you support when you need it most, despite the brevity of your friendship, and for that, I'm grateful. Here's a toast to friends I'd met on the road and to those I still have to meet. See you again sometime and somewhere!
It was when I said goodbye to S., an Italian guy I met on the border of Brazil and Bolivia and then later met up with in La Paz. We didn't get to talk much (my Spanish and his English were not good enough for deep convos), but he was very much a friend when I needed one.
Indeed, while the best part of traveling is meeting people, it can also be the worst. In my months of travel, I have met a lot of kindred spirits, people I know I can be really good friends with, people I share a lot in common. Then after a day or two, we both go our separate ways, and I find myself in another city, another hostel, where the process of finding friends begins anew.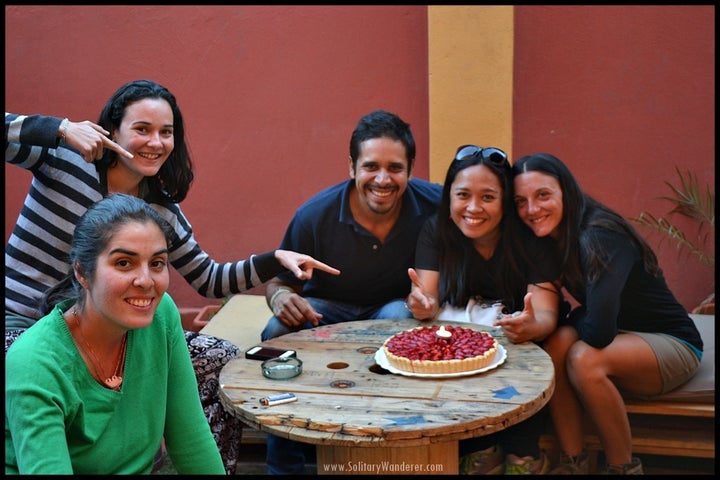 This cycle can be very emotionally tiring. True, once in a while, you meet someone who makes an impact more than others, and you keep in touch on Facebook or in WhatsApp. However, most you would quickly forget. You were great friends when you were together, but now they're gone and you're not likely to see them again.
If there's one thing long term travel taught me, it's that nothing lasts forever. Nothing.
You will live out of your backpack.
I used to be a pack rat, but once I started traveling, I had to really look at what I bring with me. Before, I brought home all the keepsakes of my travels; stubs from my train ride to Venice, boarding pass of my first long-haul flight from Manila to Brussels, the ticket to the Colosseum that someone gave me for free.
Now that I have to carry all my worldly possessions on my back, I have to be more selective. The Playbill from Les Miserables, the first show I ever watched on Broadway? Into the trash bin. The ticket to enter Machu Picchu in Peru? Trash. I have my memories. I don't need to lug around physical mementos with me all over the world just to remind me of what I did and where I went.
If it's really that important, take a picture of it and then throw it in the trash. You will learn to be a minimalist when you travel long term. Truth.
You will worry about your health.
When you're always on the road, it can be difficult to keep healthy. The food may be delicious, but sometimes the preparation can be questionable. (I do eat street food A LOT, but I only got sick once while traveling and that was food in a hotel in India, not on the streets.)
I deal with this worry in several ways. I buy fruits and veggies at the market and cook my own food (thus saving money as well), I walk a lot and do yoga or Crossfit, and I take Vitamin C. The only time I got a cold so far was in the US, when the weather changed.
I still worry about getting sick though. I speak a little Spanish, but when it comes to describing symptoms, how will I get by if I get sick in South America and needed to be hospitalized (hopefully not, knock on wood)? I do have a travel/medical insurance, but it's the process that scares me.
Am I discouraging you from traveling long-term? Definitely not! Long term travel has a lot of charms, and a lot of lessons to teach you about yourself and the world in general, but it has its downsides as well. You just have to weigh its pros and cons, and not just ignore its difficulties.
Long-term travel is great, but frankly, I don't think it's for everybody. I don't even know how long I'll be doing this before I, too, would long for home, or at least some place where I can put down roots.
About the Author
Aleah Taboclaon is the travel blogger behind Solitary Wanderer. She loves being location independent and funds her travels with freelance editing and writing work. Aleah has been to 29 countries in Asia, Europe, South America, and North America. Follow her adventures on Instagram and Facebook.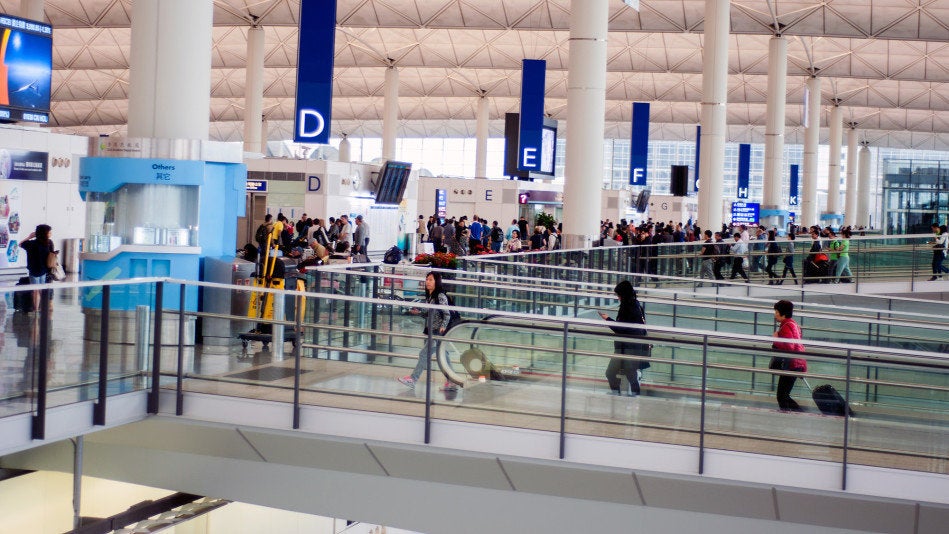 4 Travel Upgrades That Are Worth It (And 5 To Avoid)
Popular in the Community