As if Season 2 wasn't creepy enough, fans started theorizing that the worlds of "Stranger Things" and "It" were actually connected following the release of new episodes.
This connection stems largely from the introduction of Bob Newby (Sean Astin). While driving with Will (Noah Schnapp) in the car, Bob mentions that as a kid he had nightmares about "Mr. Baldo," a clown who had offered him a balloon. (Just like Pennywise in "It" does). At another point, Bob also suggests to Joyce (Winona Ryder) that they buy his parents' house in Maine. ("It" takes place in Derry, Maine.)
Furthermore, in the Season 2 finale, Finn Wolfhard, who plays Mike Wheeler on "Stranger Things," repeats the same line his character in "It" says.
The Duffer brothers, who actually once pitched an "It" remake themselves, recently told Vulture that the connections are completely intentional. But there seems to be one big hole in the theory.
"Stranger Things" co-creator Matt Duffer first told Vulture that he had a problem with the 1990 "It" miniseries as a kid, and Bob's story was inspired by that.
"I think [Bob's clown story] was really me describing something that just freaked me out. I didn't have that experience myself. I just had nightmares like that," he said.
"I'm sure we were just like, 'It would be cute if [Bob] suggests moving to Maine, right next to Stephen King.' Stephen King exists in this world. Some of the characters have read Stephen King. But Bob definitely does not read Stephen King. He's not interested at all in Stephen King because he hates that kind of story."
Since King exists in the world of "Stranger Things," it seems unlikely that his fictional characters would as well (though, as one of our readers points out, there is a Stephen King in the "Dark Tower" series). The kids are probably safe from Pennywise after all; however, if red balloons start showing up in Hawkins, Indiana, those guys are on their own.
Updated to reiterate that this theory could still be floating around.
Before You Go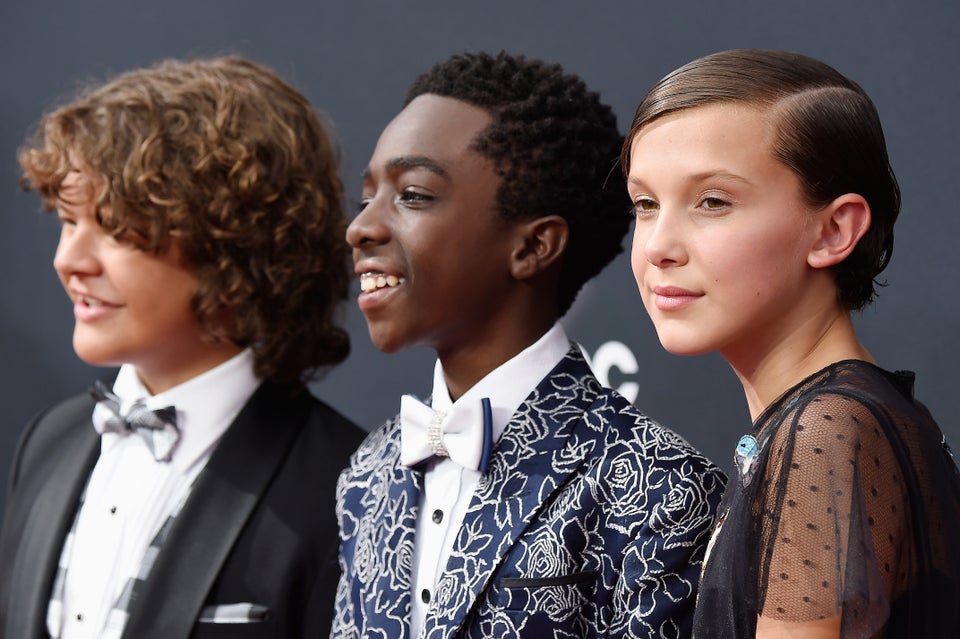 The "Stranger Things" Kids At The Emmys
Popular in the Community