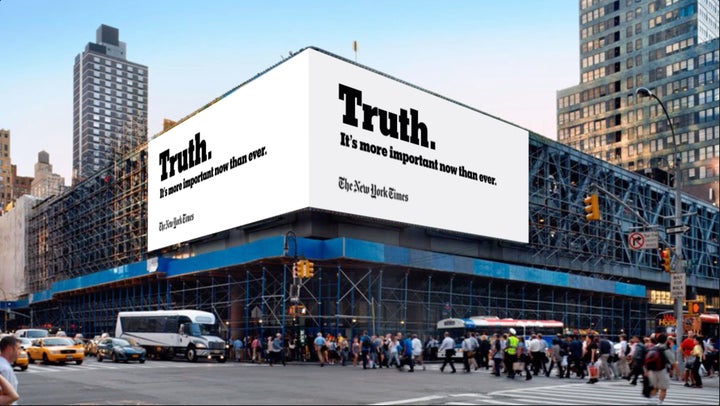 We don't do enough truth-seeking in the workplace. Well, maybe we do half-truth-seeking, but I don't think we really want the whole truth. I think the truth scares us. I once asked an audience of HR professionals whether they conduct some sort of annual employee survey. When some said no, I asked, "why?" I distinctly remember one leader responding, "because we're afraid of what we'll hear." Whoa.
There can only be one reason you're afraid to ask: you might have to do something about what you learn. Yes, the truth requires action. That's the point, isn't it?! Isn't that why the truth – as hard as it may be to hear – is so important?
We can get truth around the state of our financials, the progress we're making in product development, the success of our marketing efforts, and whether sales are up or down. We can dig up the truth on customer satisfaction and we can get it on our competitors. But we still struggle with getting the truth on our workplace and the human beings in it. Why?
Here's part of the problem: we keep looking for data that's binary, black or white, good or bad. We want ratings, grades, and numbers that will stroke our egos and tell us we're doing o.k. We ask our employees, with even more futility, how much they like our people-programs and practices. We keep measuring employee sentiment (yes, "Employee Engagement" is squarely rooted in sentiment…but that is a blog post for another time). As an HR leader, I can't do much with sentiment. Partially because it's terribly personal (and relative). But mostly because it doesn't tell me anything about whether we're doing the right things.
You can love your manager; you can be over-the-moon about the benefit plans offered; you can feel richly compensated; you can be psyched with the opportunities to learn; you can get along swimmingly with your colleagues. That's all great. But neither of those things necessarily drive the organization's success. In fact, they are merely table stakes…the price of admission. Those things (might) help you attract and retain good people; but they say nothing about how we need to work to win. How we work is culture. And if your culture reinforces and clarifies what it is that drives your success, then you win.
Measuring and understanding your workplace culture is like a truth-seeking mission. If you do it the right way, it's not about generating a report card. It's about uncovering workforce intelligence at the root. Here's what that can look like:

Measuring the right things—by asking the right questions—is about gaining insight around the tangible actions that are driving you toward the future of work and those that are holding you back in the past. And here's the kicker: if you measure culture the right way, the resulting insights are actionable. You can turn them into clear plans with measurable outcomes and accountability. You can assess, address, align, augment, mitigate, recruit, and teach behaviors. Especially if people understand how those behaviors drive individual and organizational success. If they are in fact the behaviors that will help you win, then it really doesn't matter how your employees feel about them.
That may be hard to swallow, but it's the truth.
About the Author: Charlie Judy is the CEO and Founding Partner of WorkXO, a Culture Management Firm that uses a proprietary culture assessment model – The Workplace Genome™ - to measure workplace culture, a technology to analyze it, and a methodology to activate it. Charlie has, throughout his extensive career, been committed to doing whatever it takes to upgrade the operating system of this thing we call 'work.' He forged a successful career over two-decades as an HR Executive with some of the world's most prominent professional services organizations; he has traversed the global economy while living and working in Chicago, New Orleans, New York, St. Louis, Brussels, Belgium, and Hyderabad, India. He's a renowned workforce and talent management pundit with a penchant for disrupting the management norms to which we've fallen prey, and he's a sought-after expert on simplifying Human Resources. Charlie believes the future of work is not about better HR systems, technologies, or the next shiny object; it's not about any one best practice, secret recipe, or magic formula. Rather, it's about a more thoughtful, informed, and intentional effort to align workplace cultures with what really drives an organization's success.
Related
Popular in the Community