While most foodies have heard of the famed Tsukiji fish market in Tokyo, the country's real seafood secret is in a tiny port town, three hours south of Japan's capital by bullet train, where the tuna kings of Japan reside.
Most people have heard of Tsukiji fish market in Tokyo, but few know of the Katsuura fish cooperative, which has been operating for seven hundred years. Located in a small fishing village on the Kii Peninsula in Eastern Japan near the famous Taicha shrine, it may not have the fame of Tsukiji,  but this market has been the actual first port of call for much of the country's blue fin tuna for over  700 years.
And in a country that loves tuna, that means money – a lot of it. Katsuura brings in over $70 million a year and one fish can change a fisherman's life.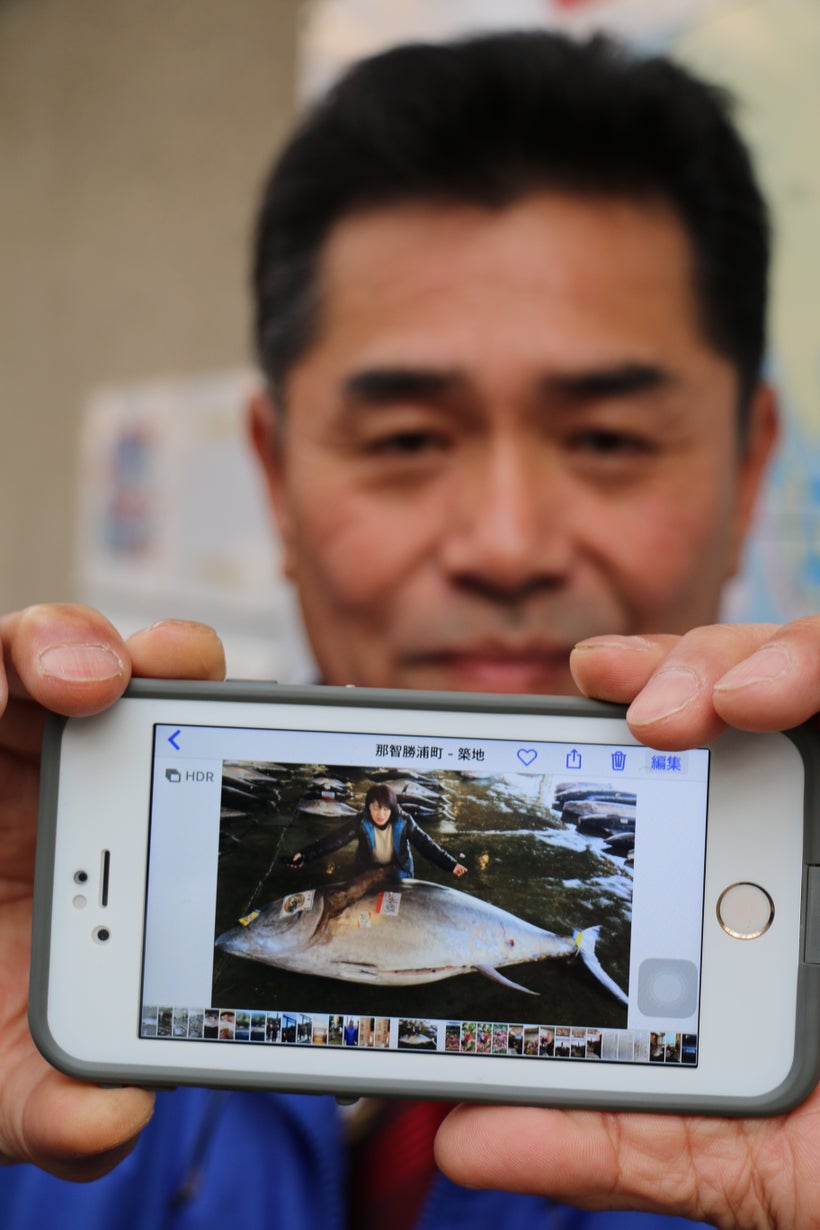 I visited the market during my two week trek through the Japanese countryside with Walk Japan this Spring. The day I went, the biggest catch was a 172 kilo blue fin the size of a pony. It sold for just over $17,000 – a pittance compared to the cooperative's largest catch ever, a blue fin weighing in at 417 kilos caught earlier this year which sold for just over $70,000.
Japan, which consumes 80 percent of the global blue fin catch, has long had a love affair of the "Ferraris of the ocean" even get a mention in Man'yōshū, a collection of Japanese poetry compiled in the 8th century. And the Katsuura market has been around just as long.
but the country's appetite for bluefin tuna now risks plunging the fish into commercial extinction.
The threat from overfishing made headlines at the end of last year, when the International Union for Conservation of Nature moved the Pacific bluefin from the "least concern" to the "vulnerable" category on its red list of threatened species – and estimated that the Pacific bluefin population declined by 19-33% over the past 22 years, mainly to satisfy demand for sushi and sashimi in Asia.
Sekimoto Hiromo, 57, who manages the market has worked there for 38 years. Says that, despite claims of overfishing, he has seen no slow down in quantity of tuna brought in.
Calling all HuffPost superfans!
Sign up for membership to become a founding member and help shape HuffPost's next chapter
This post was published on the now-closed HuffPost Contributor platform. Contributors control their own work and posted freely to our site. If you need to flag this entry as abusive,
send us an email
.