[Warning: Major spoilers ahead on already-aired episodes of numerous TV shows.]

Whichever unfortunate character died earlier this month on The Walking Dead, he or she will have a lot of company in television Valhalla.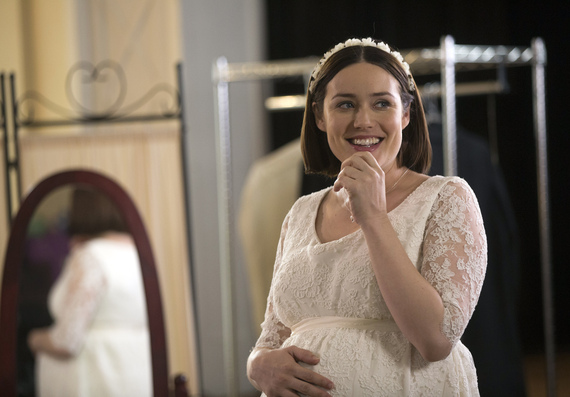 The stunning apparent death of Elizabeth Keen (Megan Boone) (above) on NBC's The Blacklist Thursday - if she's really dead - was just the latest in an epidemic of major-character signoffs on TV shows this spring.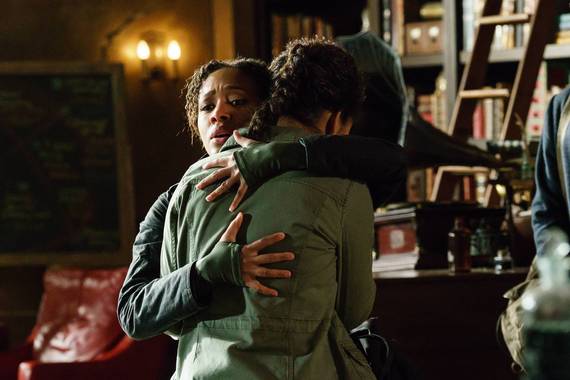 Nicole Beharie's Agent Abbie Mills on Fox's Sleepy Hollow (above) was killed in that show's season finale last week - a death that not only shocked fans of the show, but rekindled questions about whether characters of color are disproportionately prone to getting whacked.
Dramatically, the deaths of Elizabeth Keen and Abbie Mills would be similar in that both were the female leads in their shows, characters around whom the show's whole initial premise was constructed.
They have not, however, been the only major characters who have been fitted for body bags this spring.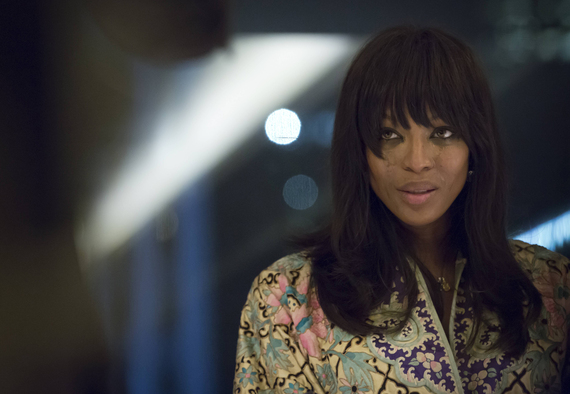 Naomi Campbell's Camilla Marks (above) was forced to commit suicide on Fox's Empire this week by Terrence Howard's Lucious Lyon.
If that sounds like harsh, Empire isn't prone to underplaying its drama. The nasty Camilla couldn't face what Lucious was about to expose and since Campbell was a guest star rather than a regular, heck, she was going to be leaving anyhow, one way or another.
It could be noted that her departure was singularly unsentimental. "Rot in hell" was how Lucious put it.
Campbell was playing a character of color, obviously, but since that's true of almost everyone on Empire, racial profiling didn't seem to have been involved. One of the few white characters, Kaitlyn Doubleday's Rhonda Lyon, did survive a scary plunge down a flight of stairs.
In last week's Scandal, a black character, Kerry Washington's Olivia Pope, killed unpleasant white character Andrew Nichols (Jon Tenney) by beating him to death with a chair.
Most of the post-death analysis centered not on killing a man who had been disabled by a stroke, but on whether this attack suggested Olivia was suffering PTSD from her kidnapping last season and should have sought therapeutic help. Andrew probably would have said yes.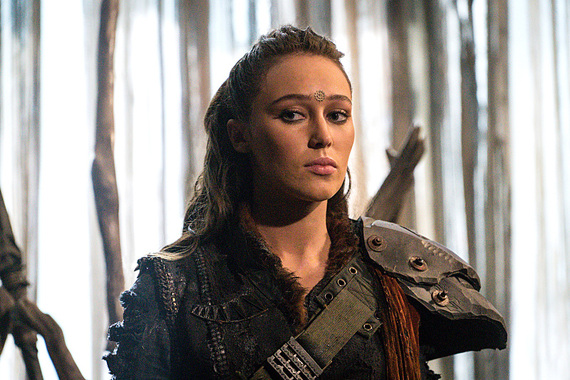 The 100 on the CW stirred a heated backlash when it killed off Lexa (Alycia Debnam-Carey) (above), one of its two lesbian characters.
The LGBT community has long complained that LGBT characters die at an accelerated rate on television dramas, and Lexa's death came right around the time one of the two lesbian characters on The Walking Dead, Denise (Merritt Wever), took an arrow through the eye.
Since it was a head shot, she won't even be coming back as a walker.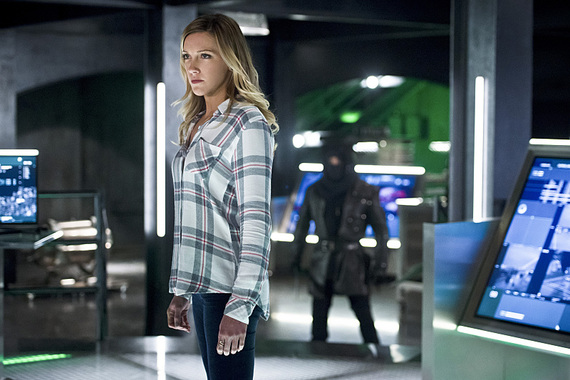 Over on the CW's Arrow, Laurel Lance (Katie Cassidy) (above) finished up a four-year run as a fan fave by getting stabbed to death.
FX's The Americans also killed off a fan fave, Nina (Annet Mahendru). If it's any consolation, producers said she was originally scheduled to die last season, but was so engaging she got a one-season stay of execution.
Not to be left out of the fun, NBC's Game of Silence debuted this week by killing off one of the seemingly central characters, Boots Nolan (Derek Phillips), in the pilot, before he had a chance to even become a fan fave.
Corpses everywhere. And the new Game of Thrones season hasn't even started yet.
Now it's true that death is hardly a novelty on most of the aforementioned shows. A death on Empire or The Americans is hardly news.
It's also true that spring is the cruelest season for TV characters. Shows that want to wind up their season with a jolt will sometimes thin the herd. If an actor is leaving at the end of a season, a death scene can provide an attention-getting sendoff.
Kind of a win-win except for the character being dead.
Still, when an Abbie Mills or an Elizabeth Keen seems to be written out, it can change the whole tone of a show. That can be risky - though in the case of Sleepy Hollow, it may be a bold attempt to reinvigorate a show that hasn't officially gotten a renewal yet for another season.
As for Elizabeth Keen, Blacklist star James Spader told Entertainment Weekly that as far as he and his Raymond Reddington character are concerned, "Elizabeth Keen is dead." NBC has released photos from her funeral scenes next week.
Losing Elizabeth Keen would totally redirect a show whose whole larger arc since the beginning has revolved around finding out who she is.
TV shows can play magic tricks, though, and Blacklist fans are already be wondering if there's some misdirection going on.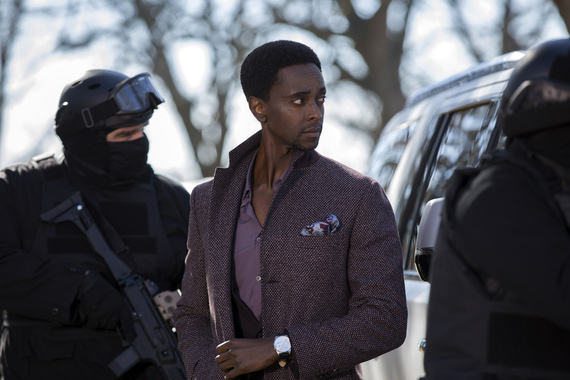 The show's current Big Bad, Matias Solomon (Edi Gathegi) (above) has been trying to kidnap Elizabeth, a pursuit that ultimately led to her death.
What if this is an elaborate hoax to fake him out? After all, her final medical treatment and all her post-mortem work was done by Red's people.
And none of that would have to be inconsistent with Spader's assertion that "Elizabeth Keen is dead."
If one of the show's big secrets is that "Elizabeth Keen" was herself a misdirection all along, then "Elizabeth Keen" could be dead and another persona could emerge.
Okay, it sounds wacky. But then, so does killing off the pivotal character in a hit television show.
And just to keep it all in perspective, there is every indication that whichever character's head got beaten into mush by Negan on The Walking Dead, yup, that person is really finished.
Support HuffPost
The Stakes Have Never Been Higher
Popular in the Community