In the shadow of the British Medical Journal reporting that medical errors are the third leading cause of death, The Resident is the TV show hospital CEOs don't want you to see. The new Fox TV series pulls back the veil on how financial incentives create a toxic brew in hospitals that is leading to extraordinary levels of mistakes, burnout and and even suicide by nurses and doctors. Patients are left in the wake. Having worked in over 50 hospitals over the last 30 years, it's the most realistic depiction of a hospital that I have seen.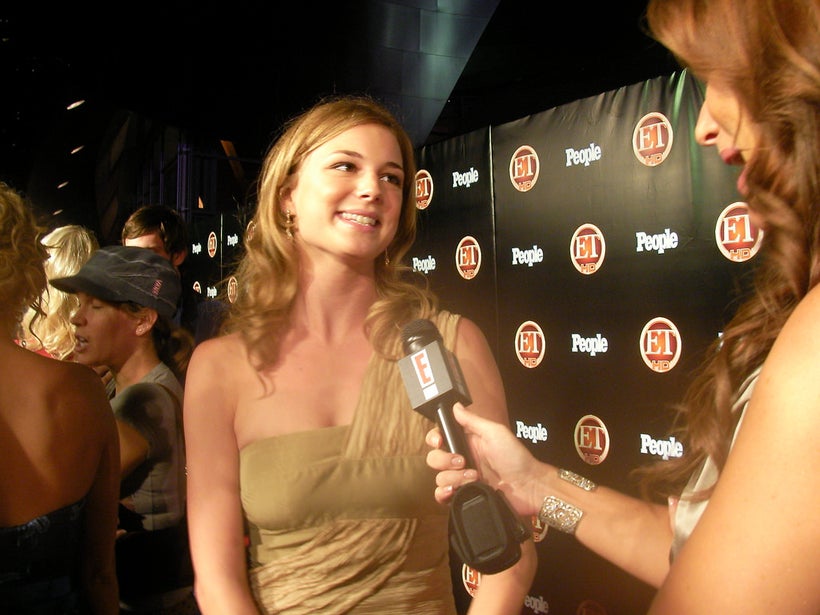 The Resident stars Emily VanCamp, known for roles in Revenge, Brothers and Sisters and Captain America, and Matt Czuchry, known for his roles in Gilmore Girls and The Good Wife. VanCamp plays the role of "Nic" who is a nurse who lost her mother as a teen due to complications from a medical error. Czuchry is the hotshot resident Dr. Conrad Hawkins. It's clear Fox believes it has a winner as they are premiering the show in the coveted spot following the NFC Championship on January 21st. Fox doesn't have the Super Bowl this year or it would have likely used that spot.
Normally, medical TV series paint hospital administrators as the ones solely obsessed with the bottom-line. However, this medical drama puts a different spin on that familiar trope, highlighting instead the role high-producing surgeons play in driving overtreatment as outlined in the explosive expose on one of the largest tax-exempt hospital chains in the country. That expose led to a $17.5 million settlement against the hospital for firing the whistleblower.
It's clear that The Resident is based on the book that I recommend more than any other for those wanting to understand the dynamics of the clinical side of hospitals -- Unaccountable by Johns Hopkins surgeon, Dr. Marty Makary. In Unaccountable, Makary introduces "Dr. HODAD" a person who he learned existed in every hospital when he was in his residency. Confused, as he had never met a Dr. HODAD, a colleague explained that HODAD was an acronym standing for "hands of death and destruction" — in other words, no one you would want operating on you. In The Resident, Bruce Greenwood plays Dr. Randolph Bell who is the Dr. HODAD. As Chief of Surgery, he uses his position to bully and intimidate those standing in his way.
A key theme of the first episode was the fancy new surgical robot that Dr. Bell raised millions for from eager hospital patrons The Resident stayed true to one of the the themes of Unaccountable, and highlighted the stark distinction between hospital marketing and actual health outcomes. For example, robotic surgery has proven to cost far more but little evidence it improves outcomes. In The CEO's Guide to Restoring the American Dream in the chapter entitled "American has gone to war for less," I point out that the public is beginning to appreciate the trade-offs when we overspend without commensurate benefit. For example, in the Washington DC area, there will be four proton beam therapy machines for particular types of cancers when there might be a need for one in the entire Mid-Atlantic region. At $150 million a pop, that's at least $450 million of unnecessary spending. That could provide 450,000 people with outstanding primary care for a year and have dramatically better health outcomes improvement. Or, it could provide funding for schools that have had their budgets pilfered by health care's hyperinflation.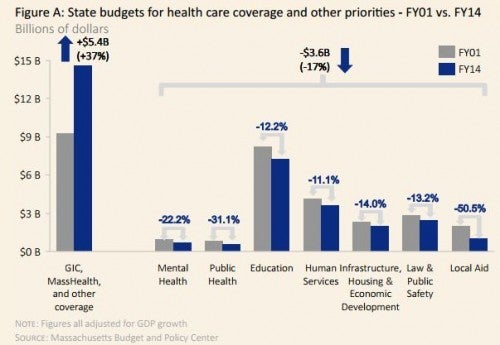 As the data in the graphic above demonstrates, overspending on medical devices and treatments that have little evidence of improving outcomes has real consequences for society. Ever wondered why public schools are doing fundraisers for programs that were paid for by taxes when you grew up? Look no further than health care's hyperinflation. Bill Gates devoted an entire TED talk to how healthcare is devastating education and by extension our kids' future.
I have little time for a new TV series but The Resident will be on my much-watch list if it continues as strong and relevant as its pilot episode.
Calling all HuffPost superfans!
Sign up for membership to become a founding member and help shape HuffPost's next chapter
This post was published on the now-closed HuffPost Contributor platform. Contributors control their own work and posted freely to our site. If you need to flag this entry as abusive,
send us an email
.