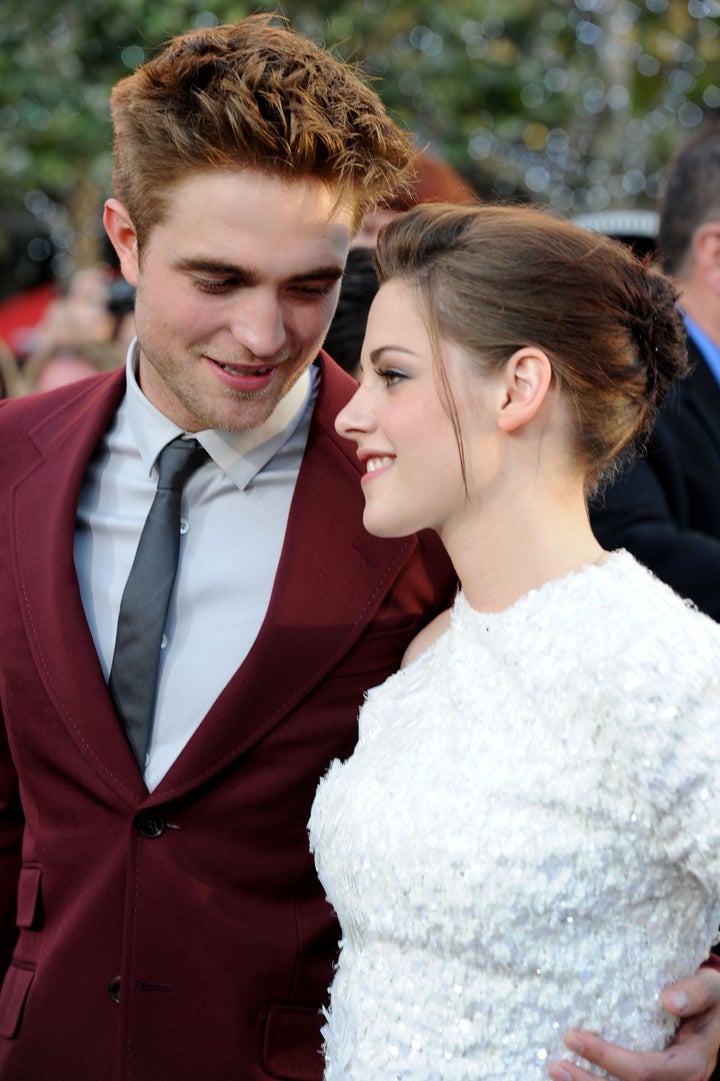 With a fan base dominated by teenagers, the final chapter of "The Twilight Saga" may elicit a lot of gasps and screams from the audience. And it'll have nothing to do with blood sucking or werewolf violence.
Talking to Entertainment Weekly, "Breaking Dawn" director Bill Condon said that he isn't whitewashing the graphic sex and birth scenes in the big screen adaptation of the epic novel.
"We shot everything -- whether it's the lovemaking or the childbirth -- as potent and powerful as it can be," he told the magazine. "It will be interesting to see whether there will be people who think it too disturbing for this universe."
Count Kristen Stewart amongst the unshaken. She wanted to take it to an even further extreme.
"It's funny because when [the PG-13 issue] comes up, everybody thinks it's all about the sex," she says. "The birth is really effective, and I've heard it really hits you in the face. But what it could have been? It could have been shocking and grotesque, because that's how it was written in the book. I would have loved to have been puking up blood."
Little has been seen of the film, which is just wrapping up. Thus far, only a few images have been released, including two from their sex scene. Speaking about that scene earlier in the year, star Robert Pattinson likened it to a party game.
"It's always awkward in a way if you're doing it with anybody," Pattinson told MTV. "It really depends on how it's staged and stuff. It's like doing Twister."
REAL LIFE. REAL NEWS. REAL VOICES.
Help us tell more of the stories that matter from voices that too often remain unheard.