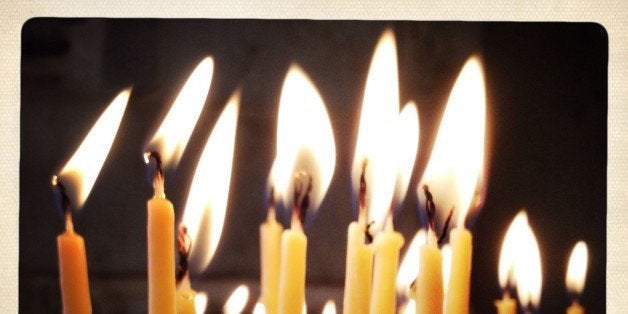 Advent is dangerous. In my case I commenced my personal discernment to leave formation to become a Roman Catholic priest.
After 9 years as a member of the Society of Jesus (the Jesuits) I grew tired of the tyranny of orthodoxy, and deeply frustrated with being forced to live within it. I could not lie about my sexual identity no matter how good an upper middle class lifestyle religious life gave me. I could not be dishonest with the people I'd joyfully serve. To me Advent is a time of birth and new birth, not a season to consolidate groupthink or to publicly worship within a faith system because it feels safe or familiar.
My personal experience as a former member of the Jesuits is central to the case I make, that integrity is paramount to caving to the tyranny of orthodoxy.
Advent is dangerous because the orthodox use the themes of waiting and anticipation to re-imagine the "true" expression of their religion, and evoke religious sentimentalism. All too often such orthodox men and women voice criticism about culture not nature. Yet, orthodox men and women inherit their religion or faith like everyone else; they do not own membership in the Abrahamic faiths that dominate the holiday season. Orthodoxy is pervasive, powerful, strident, intolerant, blinding.
The orthodox represent the most myopic and conforming voices amongst us; intolerant voices that impinge upon and limit human flourishing. The orthodox are not religious zealots. They are tyrants.
As an openly gay Jesuit I sought ordination to the priesthood publicly acknowledging that I could not serve with integrity and not be allowed to bless same-sex unions through sacramental marriage. I did not consider myself an orthodox Christian but rather both a member of the Society of Jesus in good standing and a Catholic in good conscience, one standing in right relationship with God, Church, my neighbors and myself. I even penned an Open Letter to Pope Francis asking him to help save my vocation, stating in it that I could not be part of a religion that fires lesbian or gay employees and volunteers like Colleen Simon and Nicholas Coppola, nor flourish in a religion whose leaders do not condemn the murder of gay men by ISIS or countries like Russia or Uganda that penalize members of the LGBTQ community.
Throughout my life as a Jesuit I struggled to support issues like the distribution of condoms to prevent the spread of HIV/AIDS in Africa, the end to mandatory clerical celibacy, the reception of holy communion by divorced and remarried Catholics, the right of women to ordination or to the stewardship of their personal health care. But at each stage of formation I was encouraged to be more orthodox, more dishonest with the people I'd serve, otherwise my own ordination would be jeopardized.
I spent many years praying and reflecting about the growing orthodoxy in the younger generation of Jesuits. I came away intolerant of religious hypocrites, especially closeted, celibate gay men, gay men who should be the first homosexuals to come out of the closet, yet remain the last. Some of these very gay men are presidents, principals and campus ministers at any one of the Jesuit colleges, universities or parishes throughout the world. Some of these men celebrated Pope Francis' most famous five words, "Who am I to judge?", some lamented when Bishops at the recent Synod could not agree that homosexuals were nice people with gifts for the Church.
If you're like me, tired of dishonesty and frustrated with having to live within the tyranny of orthodoxy, this holiday season presents you with another option: Integrity.
Last Advent, I went to my first mass in the Episcopal Church, at St. Thomas in Farmingdale, New York. There I met Reverend Mother Christine Petersen-Snyder. I was perplexed; yet analogously reverend mother is very similar to reverend father. I participated in the entire liturgy, fumbling through the Book of Common Prayer, though I did not take communion.
When I returned to Boston, where I lived in my Jesuit community, I went to confession and confessed to the Afro-Catholic priest that I had attended a liturgy in the Episcopal Church. I told the priest that I was now actively and publicly discerning membership in a different communion. The priest asked me why. After a brief conversation about worshiping with integrity he told me that I had not sinned. As I exhaled, I left the confessional. The sky did not fall. The world did not dissolve.
Over the next eight months, I actively and publicly discerned my membership in the Catholic Church. I asked myself over and over: Why risk a lifetime of working toward change from within a closed system dominated by orthodoxy? Why call the Church mine when the orthodox refuse to consider me a full member of the same faith system, nor desire to bring me to the table for dialogue?
As I prayed more and more about my discernment I saw how the evil spirit employs the tyranny of orthodoxy to imprison believers, and concluded that it wasn't me who was leaving the Church, it was the Church who left me.
This Advent I am full of gratitude for my journey to the Episcopal Church, a Church that is far from perfect but much more egalitarian, more human, much more honest with itself on matters of mercy, charity and social ethics. This holiday season many faithful have a new option before them, rather than skipping communal worship for the common tables of Starbucks they can discern active membership in a communion that expresses their understanding of faith, hope and love.
This past year I discerned not to be poisoned by the tyranny of orthodoxy but rather to worship ever more freely within the Episcopal Church.
Advent is dangerous. Where will your discernment lead you?
Calling all HuffPost superfans!
Sign up for membership to become a founding member and help shape HuffPost's next chapter