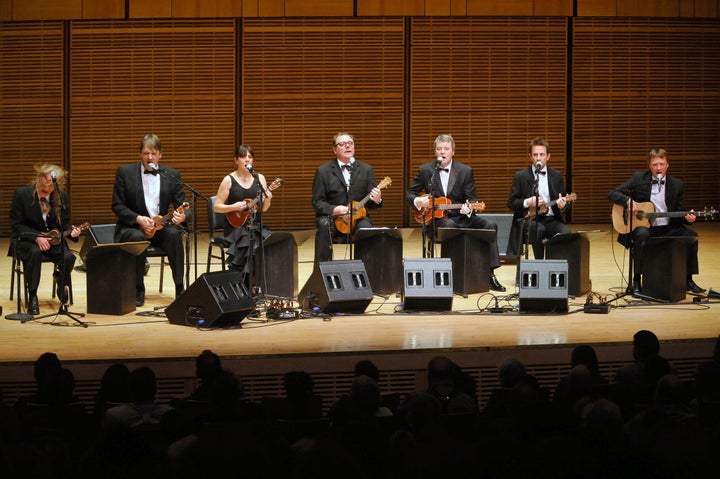 Usually when we think of ukuleles we conjure up the warm beaches of Hawaii, not the grey expanse of the United Kingdom. However, the Ukulele Orchestra of Great Britain makes us rethink our assumptions about the small stringed instruments and the people who often play them.
"The ukulele is much more of a cult thing now [and] people say it comes in waves," orchestra member George Hinchliffe said in a phone interview with The Huffington Post. "It's the biggest wave now, all over the world."
Tonight, the Ukulele Orchestra of Great Britain returns to Carnegie Hall to perform their hits. Some of their most popular include Nirvana's "Smells Like Teen Spirit," The Talking Heads' "Psycho Killer," and even the soundtrack to "The Good, The Bad, and The Ugly" (which has garnered more than two million hits on YouTube). Founded in 1985 by, as Hinchliffe notes, "a couple of friends who decided to do a show at a local pub," the Uke's have since expanded to eight musicians. The octet boldly reinvents classic songs with humor and a devotion to the craft; as a result, their influence is steadily growing.
Fans include Warren Buffett and other cultural luminaries. However, Hinchliffe said the cult fanbase spans all borders. "We've got a good word of mouth," he boasted during our interview. The Ukes are a force to be reckoned with, no doubt. A new album is set to be released this fall and a documentary was just completed about their tour of Australia titled, "The Ukes Down Under."
Be sure to take a look through our video slideshow of their performances below. What do you think, readers? Are you a fan?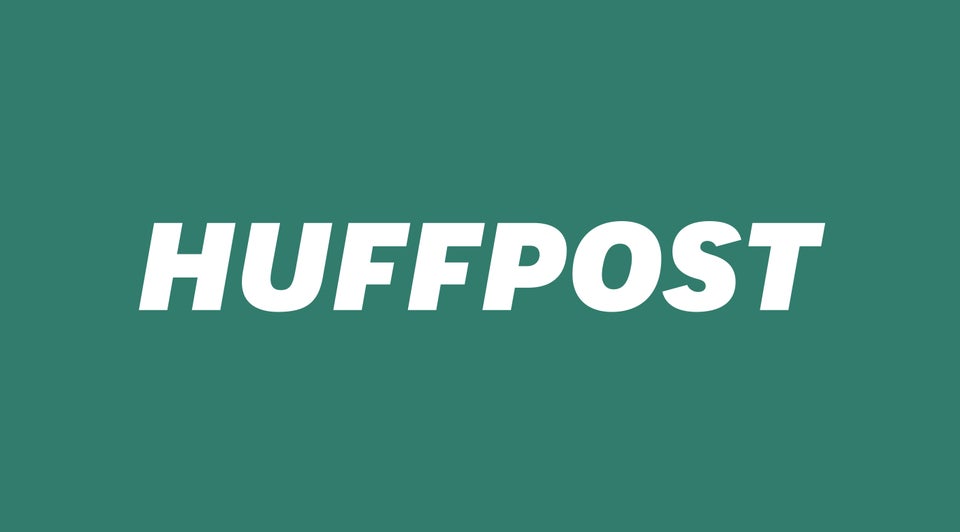 The Ukulele Orchestra of Great Britain
Correction: In an earlier version of this article, we mistakenly stated the documentary was in production. In fact, it has been completed, and is now available. We regret the error.