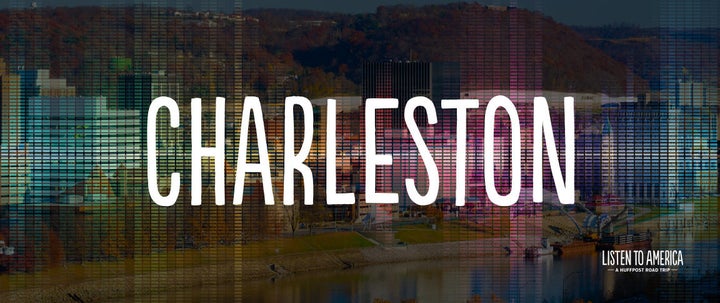 HuffPost is hitting the road this fall to interview people about their hopes, dreams, fears ― and what it means to be American today.
Spotify has curated playlists reflecting the local flavor of each stop on HuffPost's "Listen to America" tour using location-based data to find out what people are really listening to in 20-plus cities. Check back for more from Sept. 12 through Oct. 30.
Life is old here, even more so than the trees. But not quite to the level of the mountains, whose foliage can often be seen swaying with the breeze. As such, Charleston, West Virginia, plays home to NPR's Mountain Stage, a two-hour production of live music, recorded before a live audience and hosted by Larry Groce, that features a range of genres. 
Charleston's primary musical tradition rests squarely in the folk, blues and country camp. (Unfortunately, John Denver's loving Mountain State anthem didn't meet the criteria for this playlist.) Locally bred talent include the "Whiskey Lullaby" singer Brad Paisley, along with country acts Bobby Wright, Red Sovine and Rachel Proctor. Charleston can also claim southern gospel trio The Perry Sisters, folk musician Turley Richards and the metal group Byzantine.
But residents are in a reflective mood of late; more than in other parts of the U.S., Charleston is remembering the music of David Bowie, Chris Cornell and, after Chester Bennington's recent death, Linkin Park. They're also particularly enjoying Lionel Richie, YouTube sensations Timeflies, Lindsey Stirling, Mumford & Sons and Rob Thomas. And Nickleback ― lots of Nickleback. A few Top 40 hits complete the list, which you can hear below: 
Spotify playlists for the "Listen to America" campaign were created by looking at each location's most popular songs (streaming in the highest numbers at time of publication), distinctive songs (currently being streamed more in this city compared to all other cities in the world) and tracks from local artists. While many picks are data-driven, some songs are handpicked from data lists to assure the playlists reflect a variety of genres and decades, as well as a healthy gender balance.