Father's Day, in many ways, is the reverse of Valentine's Day. It's one of those days where the laws from "Men are from Mars and Women are from Venus" are painfully evident as women scurry to the liquor store to buy a bottle of something they've never heard of or worse yet, to the mall to buy yet another tie to add to his now extensive collection. I know around this time of year, fear strikes as I try desperately to find the perfect gift for the two men in my life: my father, and my husband, who is a father himself. They have everything, and what they don't have they can get. What is a girl to do?

Instead of having a panic attack, instead of buying one more tie, I called up my BFF Kelly Muccio. She is, after all, the woman behind the nationally acclaimed men's brand Lost Boys, located in in Washington, DC. This leggy blonde femme fatale travels the world (Milan, Paris, New York, Hong Kong) to curate her store's minimal racks with essentials and one of a kind signature pieces.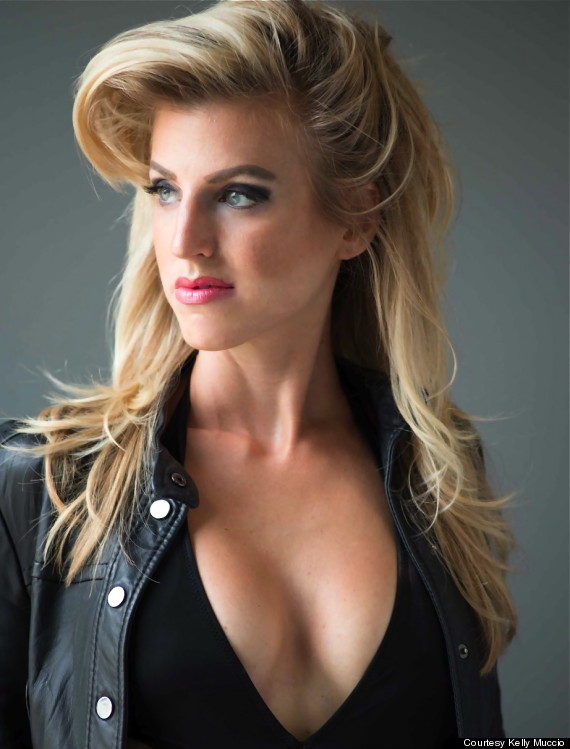 Kelly Muccio
She admits she undresses (and then dresses) more men in a week than most women do in a lifetime. "I walk by a man and see his essence. I see his strengths, I see his competitive advantages, I see his spirit. Then I start choosing his clothing like armor. Piece by piece I dress him in styles that show off his most intriguing and distinguishing parts."

Kelly knows what men want. "Every man wants to have something that no one else can have. Whether it's a custom style that only he can rock, his favorite limited edition bourbon that's off the menu, a baller suite that no one else has access to... Every man wants that for at least a moment."
Here are 4 unique gifts she says will enchant even the hardest-to-shop-for father.

1. Pebble Beach/Spyglass Hill, Pebble Beach, CA. Instead of getting him the standard "love you dad" golf shirt, give him an experience. Yes, you have to spend a 2 night minimum at this gorgeous hotel in order to guarantee your man a tee time but between the spa and the view, you'll find a way to manage.
$600/night + $200/ 18 holes
The look on his face as he leaves the course: unforgettable.

2. Manhattans at the Capella, Georgetown. If your man is a bourbon aficionado, the just-opened Capella Hotel's Rye Bar has a vast selection dedicated to its namesake. Walk up to the bartender and ask him for the Manhattan without even looking at the menu. They age their Manhattans for 6 weeks before serving it so it's smooth, strong and goes down like a song.
Manhattan, $24

3. Exotics Racing, Las Vegas. Most guys brag about going to Vegas to throw down a few chips and win a little cash. But a baller goes there, passes by the casinos and gets into the driver's seat of his own Lamborghini (or insert dream car here) and races around the track at speeds that separate the men from the boys.
$299/ 5 laps

4. Straight Razor Shave, various locations. Men have been getting these for years and they truly are a lost art. It's the perfect man-friendly pampering gift for your dad or your man so he can have a seductive lean in à la James Bond. You know the scene I'm talking about.
$60/ shave
Ada Polla is the CEO of Alchimie Forever, www.alchimie-forever.com.