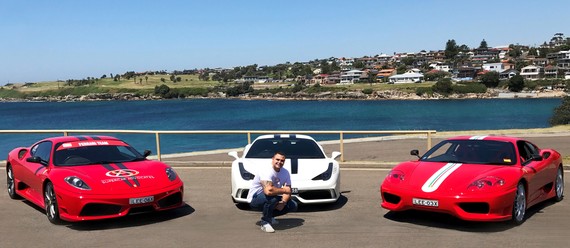 It was the crack of dawn and a thought passed my mind, has anyone ever brought together three of the greatest Ferrari mid engine V8 supercars? The answer is no. I googled my morning away, researched and couldn't find anything more than a simple photo shoot based in Europe. Actually, I retract that statement - there is nothing simple about these beasts and bringing them together.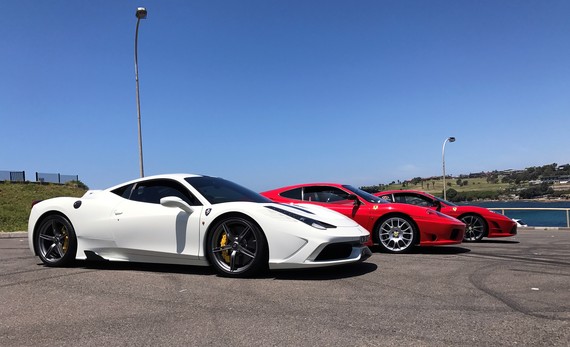 It was at that point I made it my mission to line these stallions side by side, for what would be, one of the most exciting and exhilarating Supercar Advocate episodes to date. My overzealous nature however, was quickly crushed when I realised there were a few hurdles I had to get over before my newfound mission came to fruition. Firstly, one of the stallions was in for service. Secondly, the other was locked away in storage and thirdly, I was short two men. For the moment it was just the 430 Scuderia and me making up one third of our lost counterparts.

I quickly made some arrangements, enticed a couple of our Supercar Advocates crew members away from their busy schedules (it really didn't take much after the words 'driving' and 'Ferrari' were mentioned) to strike the trifecta.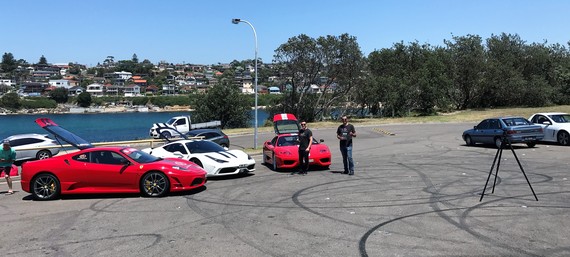 Without further ado, let me proudly introduce you to our star studded line up of the Ferrari 360 Challenge Stradale, Ferrari 430 Scuderia and the mighty Ferrari 458 Speciale. All three represent the dying breed of naturally aspirated V8 engine combined with a raw factor, featuring an OCD of carbon fibre.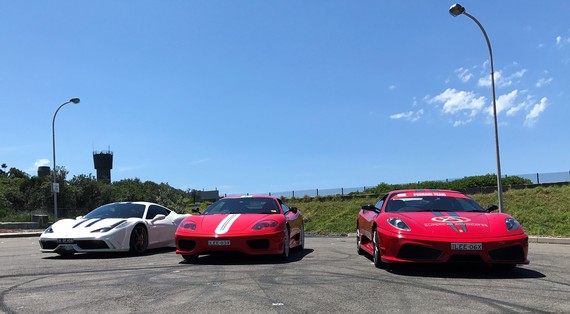 36 hours later, three grown men with huge smiles on their faces, an overwhelming feeling of accomplishment, and we have what would have to be, one of the most spectacular episodes we've filmed for the Supercar Advocates channel. Being in the presence of these stallions is nothing short of a dream and we're so excited to be able to share this journey with you. Click through to the link below and enjoy amigos!
Written by Lecha Khouri at Supercar Advocates and filmed in Sydney, Australia.
Calling all HuffPost superfans!
Sign up for membership to become a founding member and help shape HuffPost's next chapter